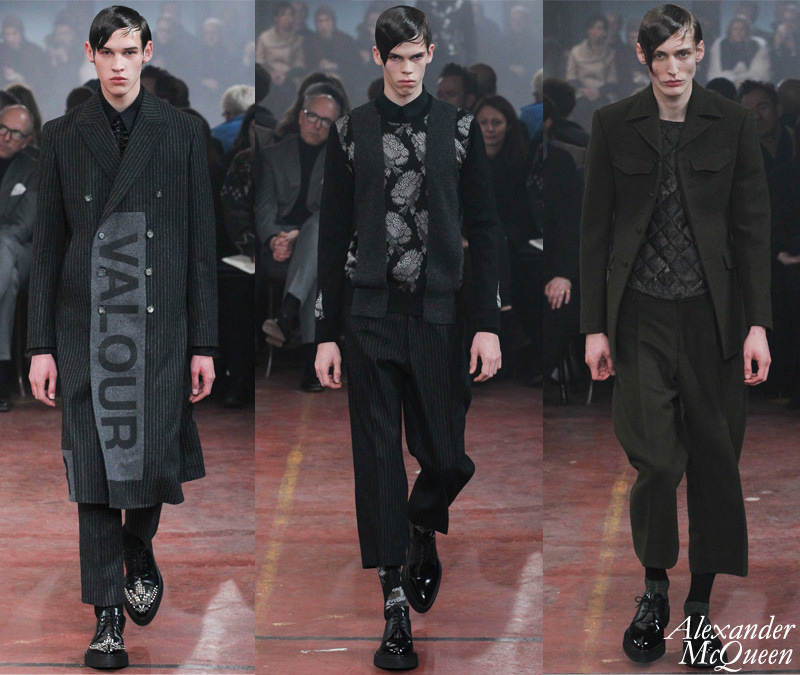 This season, menswear in Milan is both accessible and extraordinarily masculine with deep, rich colors that convey elegance and sartorial range.
Alexander McQueen put forth a rather strong array of blacks, in the form of everything from severely cropped pants to coats that were rather verbal in nature (think the word "VALOUR" written down the front). Prints were utilized, but they didn't steal the show as the louder looks did.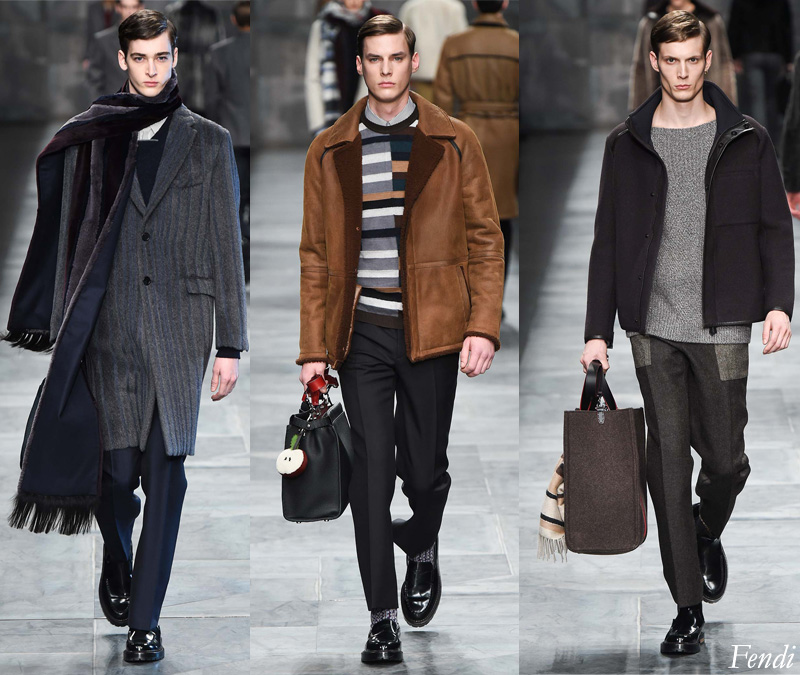 With luxury ingrained in its DNA and code, Fendi put forth pieces that were chic, youthful, and appropriate for the brand. Though the collection wasn't surprising, it's comforting to know the design house that excels in leathers, furs, and fantastic textiles keeps on keeping on, ensuring that today's fashion-obsessed consumer remains well-dressed and in the loop.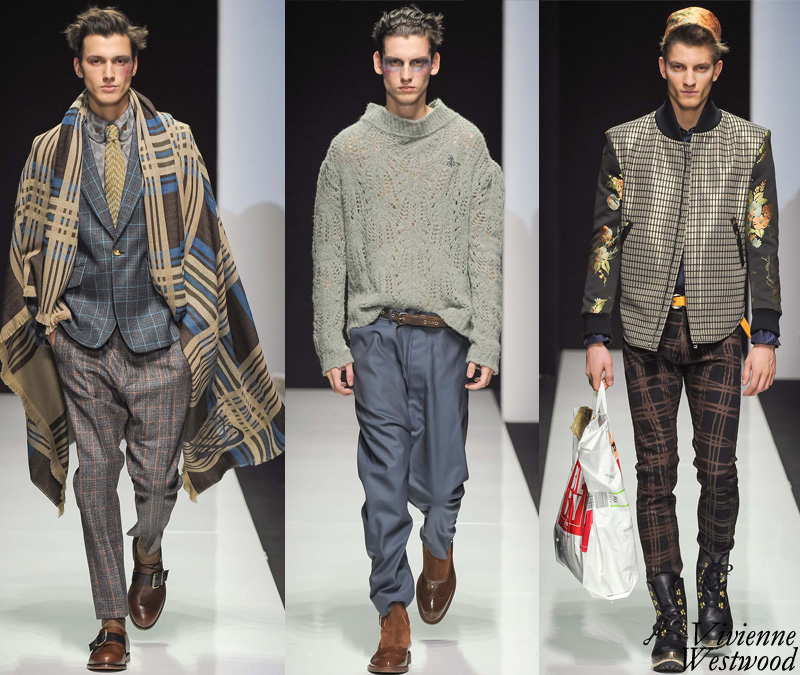 Vivienne Westwood continued to showcase what makes the brand so relevant. With timeless, well-executed prints, there was suiting that would make any middle-aged man look youthful, as well as street-tinged workwear to appeal to the younger set. The color palette was exceptionally strong and eye-catching.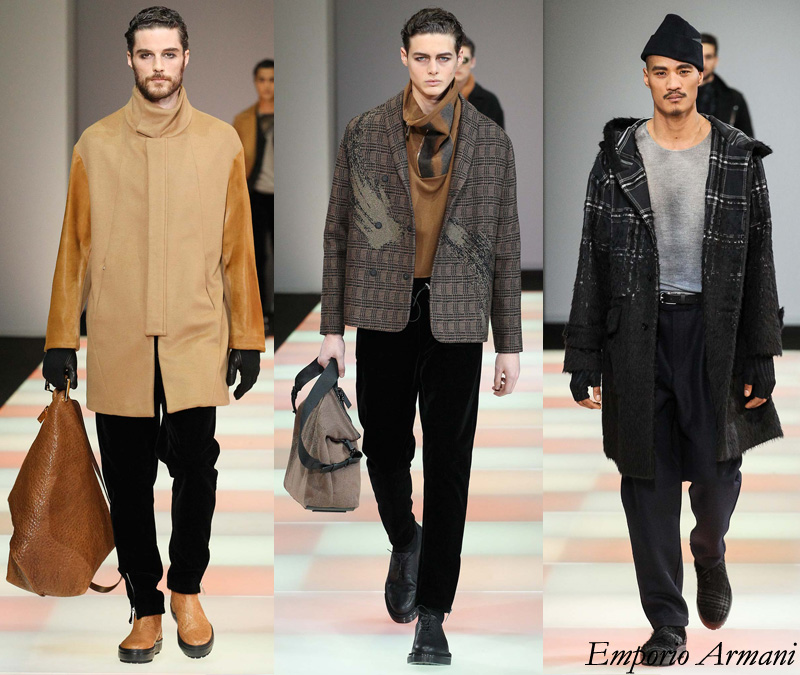 While Emporio Armani tends to rest on the side of practicality, this season, that wasn't necessarily the main appeal. Looks were strong and seasonless with elements of luxe grunge, which brings to mind a different kind of customer. Bags felt experimental, as if a fashion scientist's dream had gone very right.