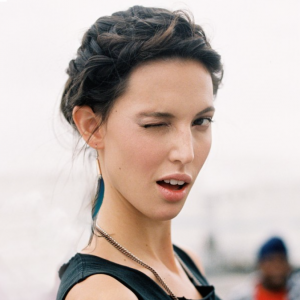 Get the latest in fashion news here…
The Zoe Report just took away your biggest excuse not to hit the gym with these ideas for chic, not sloppy, post-workout hairstyles.
Check out the meticulous process by which a stunning Dior couture gown is made. On Refinery 29.
Louis Vuitton makes a case for the return of logos. On The Business of Fashion.
The Huffington Post celebrates the recent trend of "super women" starring in fashion campaigns as replacements for traditional models.
Style.com gets the truth straight from the source about Love Magazine's "nude shoot," which includes Kim and Kendall Jenner.
Architectural Digest takes a look inside the artfully designed Harlem home of actor Neil Patrick Harris.
Photo Credit: Vanessa Jackman