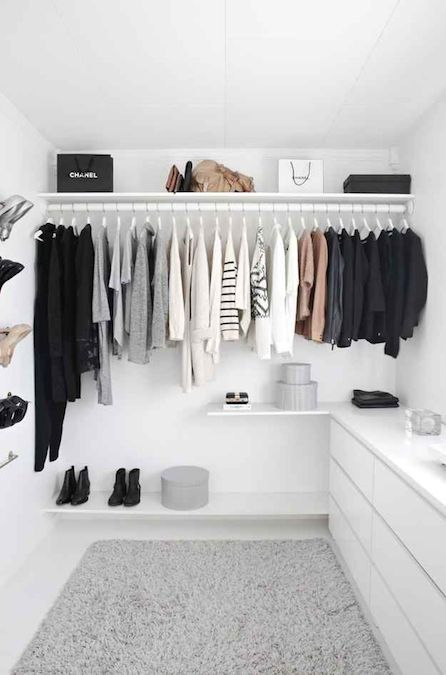 As we enter the second month of 2015, it's now time to move past temporary resolutions and towards the long-term goals we actually should incorporate into our lives. High up on everyone's lists? Cleaner, more organized closets. The wardrobe is a source of inspiration; it's where we prepare for the day and curate the image we want to put out into the world. Clutter and confusion will not get you going on the right foot. So to begin with, organize your space at the beginning of each season. The clothes you'll wear during winter will obviously vary from those you wear during summer. Keep what you need at the time close at hand, front and center. If your wardrobe is not too big, you can take the cloth that you wont be using for a while to an storage unit, for those living in Australia, storage adelaide is a great choice.
Put the opposite of each season away elsewhere. If you're not blessed with extra storage room, keep said apparel in the far recesses of your closet. Unless you're going to wear something within the next six months, it definitely doesn't need to catch your eye every single time that wardrobe door opens. Arrange items that you need occasionally (i.e. lighter sweaters for chillier – or warmer – days) closer to the front.
For those hoping to be even more organized, start sorting categorically with the same types of clothes together (dresses with dresses, pants with pants, et al.), dividing by material, and finally, by color. In doing so, you'll simplify the process of appraising your wardrobe for a specific piece. Reassess every three to four months, accounting for the change of season, and you'll make this new year much chicer – and less stressful – than any before it!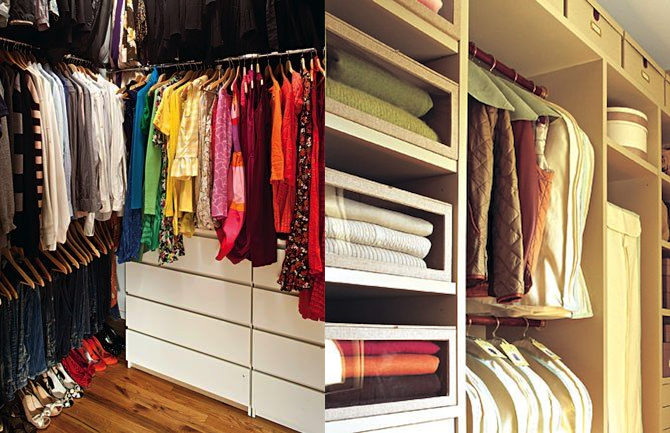 Image Credits: Pinterest