There are women who love handbags and then there are women who love handbags (and, furthermore, there are women who love them and preside over a collection that would make most of us gasp/scream/faint, etc.). Tina Craig, of the company formerly known as Bag Snob and now Snob Essentials, is in that latter camp—if you follow her on Instagram, you know what I'm talking about. Just as this spring's bags start infiltrating my dreams and tempting me to buy, I connected with Tina to get her expert trend-casting opinion on what's going to blow up this year.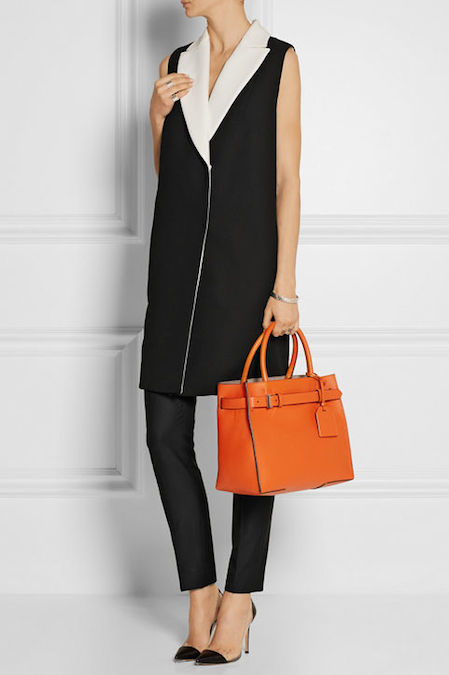 (Reed Krakoff RK40 tote, $1,990, net-a-porter.com
)
Glamour: What shape do you see as being biggest for 2015?
Tina Craig: Something like the Fendi
Micro Peekaboo. The shape is classic in the most modern sense, but in teeny-tiny form, the latest incarnation is fun. This is finally going to be the year when everyone gives up their oversize totes and embraces pared-down simplicity.
Glamour: What contemporary brand do you tell girls to look at for bags under $1,000?
TC: 3.1 Phillip Lim.
Glamour: Which textures, colors, and materials do you see as being biggest this year?
TC: Soft pastels for spring and fall, and textured leather coming to the forefront. Man-made materials [like canvas or neoprene] allow for flexibility in design, so I see brands mixing them with traditional leathers for texture-blocking that feels very on-trend.
Glamour: Are there any bags that you think it's time to resell or consign?
TC: Céline box bags—they've had their day in the sun. It's time to sell them while their value is still high, or else they'll end up in the same bargain bin as the Chloé
Paddington.
Glamour: Is there a particular style you think will be especially buzzy?
TC: Right now I'm laser-focused on Reed Krakoff's RK40 tote. The leather is so soft, and you can get it in mini or regular sizes, depending on your personal preference. It's a classic style worth investing in.
Glamour: What about a small accessory? The little Fendi fur guy had such a huge moment last year.
TC: The trend's evolved from mini monsters to mini bags that hang from your regular bag. My little Delvaux
change purse actually serves a purpose, while still adding a cute touch. [She shared her sweet pic with us at the very bottom!].
Glamour: Any under-the-radar brands you think we should check out this year?
TC: It all depends on what you're looking to buy! For timeless designs under $1,000, I recommend Sophie Hulme
. Tyler Alexandra
does modern elegance well, though if you're willing to invest more, I'd go with Delvaux, the oldest leather-goods brand in the world. [Editor's note: our fashion director Jane completely agrees!).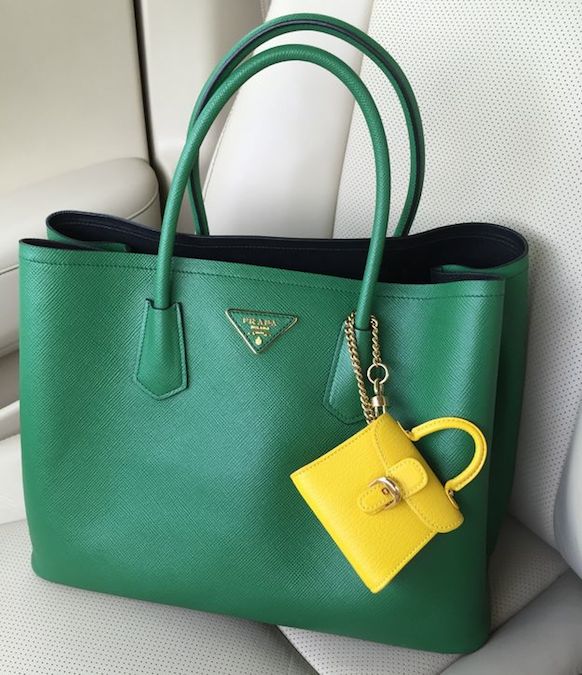 Do you buy a new bag every year, every season? Rarely? Got your eye on anything right now?
Via Glamour