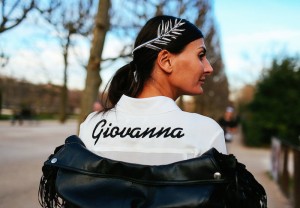 Get the latest in fashion news here…
Vogue gives you tips on how to emulate one of the hottest fashion week street style looks.
The Zoe Report draws inspiration from Stella McCartney's Fall 2015 Paris Fashion Week show on how to dress simultaneously sexy and classy.
The New York Times reports that despite the tendency of fashion to break boundaries, Paris Fashion Week shows are taking comfort in the familiar.
In honor of Paris Fashion Week, Lyst wants to teach you how to dress like a French fashion editor.
Don't have time to make it to the gym today? Get your sweat on anyway with these online workout videos, courtesy of Well and Good.
Photo Credit: Phil Oh