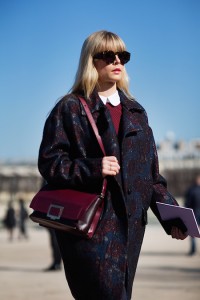 Get the latest in fashion news here…
My style inspiration of the day comes from The Sartorialist and some artfully-captured Parisian street style.
Update your wardrobe for spring with this luxurious-looking collection of accessories under $250. Get shopping on Lyst!
The New York Times reports that the first slew of Apple Watch-endorsing celebrities have been spotted donning the accessories.
Who What Wear has great advice for heel lovers who don't wish to endure pain in the name of beauty.
Visit Fashionista for thoughtful articles on the relationship between the environment and the fashion industry.
Photo Credit: The Sartorialist