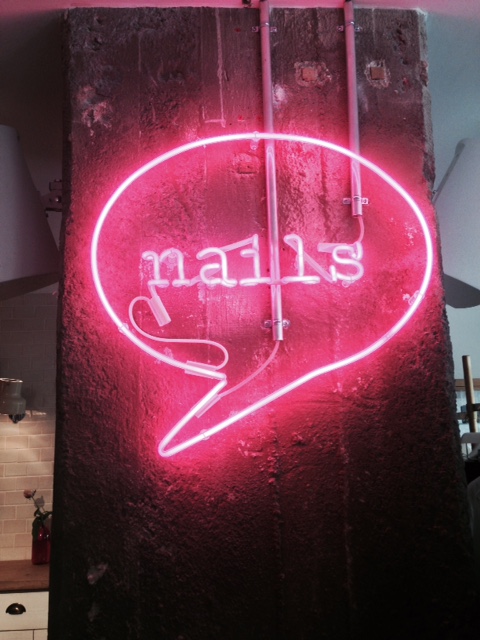 Cheeky at Soho House Berlin
With the euro so low, now is the perfect time to plan a European getaway. I recently went to Berlin, the third-most visited city in Europe and it makes for a great long weekend destination spot. I love it because unlike its reputation for being dirty and techno-centered, it actually has a ton to offer in the way of Michelin-starred dining and luxury spas. It also has an endless supply of cute, affordable cafes and some amazing shopping, including stores that stock brands you won't find in the US. Better yet, while the aforementioned fine dining, spas, and luxury hotels won't be cheap, they're far less than in many other European cities.
Soho House Berlin is THE place to stay in Berlin. Not only is the location amazing (it's located in Berlin's Center, "Mitte") – which is very important because Berlin is huge – but it has a ton of amenities. There is a club lounge with great food (lots of healthy options!), a rooftop space where they often hold concerts and other events, a luxury spa called Cowshed Spa and two recently opened new beauty destinations, The Cheeky Parlour and Barber & Parlour for quick, more affordable nail and hair treatments. They also recently opened an AMAZING designer boutique called the The Store. In addition to high-end finds from the likes of Balenciaga, they have small gift-able type things like books, and a cafe with delicious avocado toast!
Speaking of shopping, KaDeWe is a must. It's world-famous and has an awesome food hall (think Harrods in London). If you're looking for brands you won't find stateside, head to Bikini Berlin, which is a new mall that focuses on local designers. You'll also want to head to the city center (where The Store is located), as it's the best area to stroll around and boutique shop. Soto, Firmament, and Optimistic are all worthy local finds along with familiar chains like Bimba and Lola, Cos, and Another Story.
Food-wise, Rutz Weinbar is a Michelin-starred restaurant and is truly unforgettable thanks to sommelier Christoph Geyler who immaculately pairs all of the eatery's courses (you can go for the casual downstairs space or the prix-fixe – which is worth every penny – upstairs). For something progressive (think molecular gastronomy), check out Glass fronted by chef Gal Ben Moshe who worked at the likes of Per Se and Daniel before opening his own restaurant. No matter what you do, if you go, order their Candy Box. It's literally the coolest dessert I've ever ordered. Check out the video here. For classic dining, head to Das Stue Hotel where Spanish master chef Paco Pérez heads two restaurants. The Casual and Cinco. They're elegant without being stuffy and the food is eclectic enough to please just about any palette.
Tourist attraction-wise, I'd recommend doing one of those hop-on, hop-off buses. They're a super efficient way to see all the major sites; remember Berlin is very big! The most you'll ever have to wait at any one stop is 20 minutes. A lot of the famous sites including Checkpoint Charlie and East Side Gallery weren't actually worth getting off for, so if you're only there for a few days, the bus is very convenient. What you will want to make sure to step out for is the Daniel Libeskind-designed Berlin's Jewish Museum and the Memorial to the Murdered Jews of Europe.
By night there is, of course, the obvious Berghain, but if techno isn't your thing, there's Monkey Bar, a swanky outdoor/indoor lounge overlooking Berlin's Zoo. Lost, Tier, Schwarze Traube and Becketts Kopf are also great spots.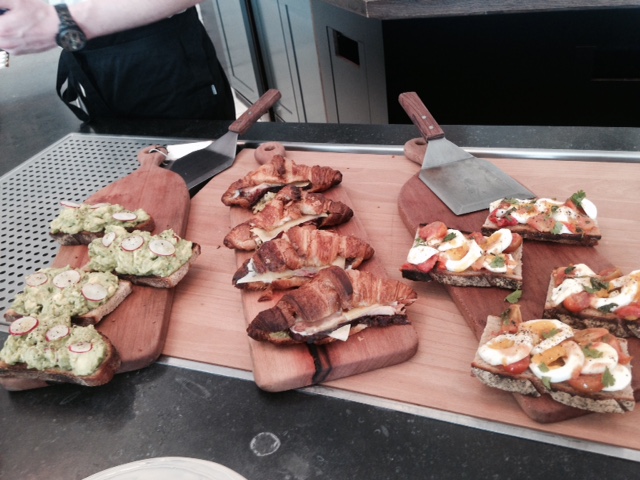 The cafe located in The Store at Soho House Berlin