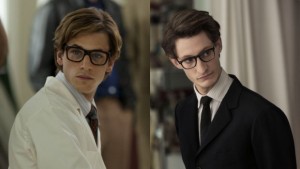 Check out the latest in fashion news here…
While it's obvious that we're all planning to watch both of the new (stateside, that is) Yves Saint Laurent biopics, Fashionista has sorted out which flick comes out on top.
This list from Dazed Digital helps amp up your style, attitude, and maybe even your squad.
Find out why everyone is suddenly rethinking Miley Cyrus on i-D.
The debut exhibits at Milan's newest art center Fondazione Prada aren't the talk of the town; the Wes Anderson-designed cafe is. On Condé Nast Traveler.
Lyst shows us how to can take a look from tired to playful with just a single accessory.
Get your weekend started before 5 with this weekend playlist from Dazed Digital. We're already dancing in our seats!
Photo Credit: "Saint Laurent" and SND Films