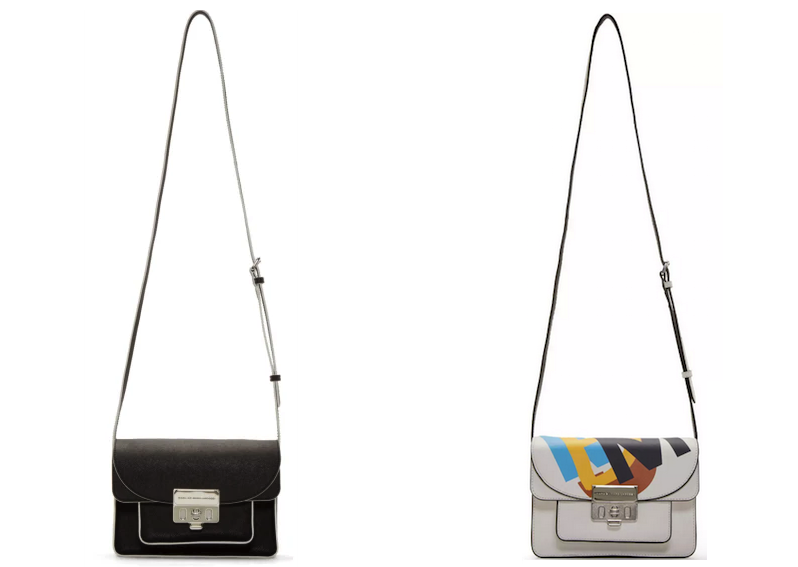 As the closing of Marc by Marc Jacobs looms, Luella Bartley and Katie Hillier (the duo who have been in charge of the brand – and its attention-grabbing revival – for the past three seasons) are still sending out with some really great bags. The diffusion line will fold into the main line, with their lower price points remaining, so it's not like we're going to miss these Frugal Snob bags entirely. But I would snap up your latest favorites now, just to be safe.
Like the Lip Lock bag. The combination of simplicity with attention to detail and the trim is what makes it. Plus, their trademark metal closure packs a pleasing punch, and a front pocket with a separate flap is always a crowd-pleaser for organized types. Black Saffiano leather with skinny white trim is precise and versatile, but if you really want to get a little piece of history, opt for the smooth white leather that features the colorful, abstracted MBMJ logo. Marc by Marc Jacobs bag on Ssense in black or white for $330.
Wear with: If you loved Marc Jacobs' ultra-utilitarian Spring collection, but weren't as keen on the price tags that came with it, pick up Marc by Marc's cotton-drill dress. It's got all of the army inspiration for a percentage of the price. On NET-A-PORTER
for $276 (from $460).