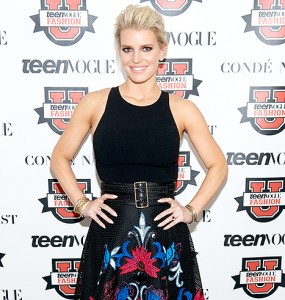 Check out the latest in fashion news here…
Jessica Simpson (you know, the former pop star with a hugely successful fashion line) is planning to open her own boutiques after years of only offering her products at department stores. On Us Weekly.
Kate, Naomi, and Linda are all women with household names; can male models achieve the same kind of success? On The Business of Fashion.
Givenchy is heading stateside for its Spring 2016 show this fall. On Racked.
Kate Moss and Lara Stone pull off a sister act in Balenciaga's new fall ad campaign. On Fashionista.
See the best of celebrity festival style from last weekend's Glastonbury on The Fashion Spot.
Photo Credit: Noam Galai/WireImage