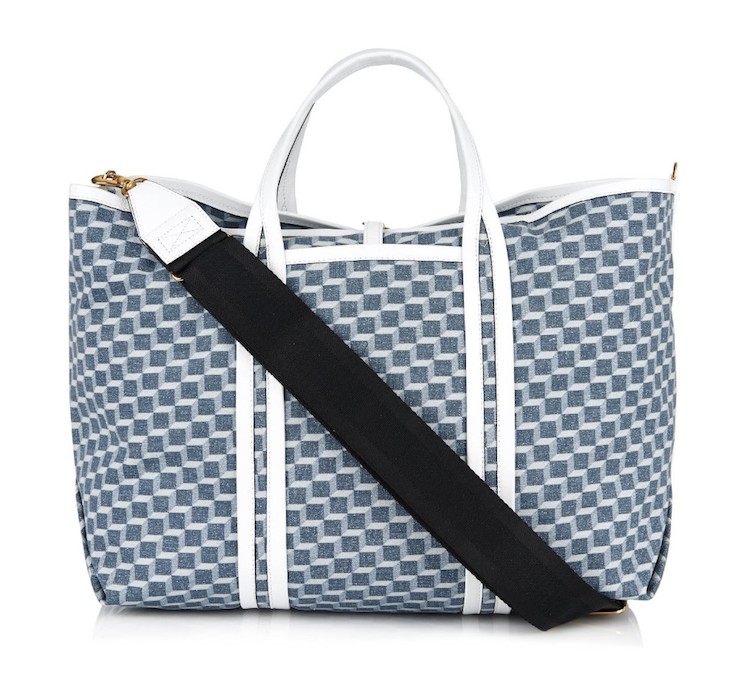 I am still on a major travel kick, since I have so many trips planned for the summer (look out for posts on stories of the cities I've visited soon!). Now that we're all set with resort-ready bags, we need a tote that can travel. For any kind of getaway, including stay-cations and weekenders, this is the bag you need.
Pierre Hardy's printed denim tote checks all the (cube-shaped) boxes: it's spacious, lightweight, and comes with a thick, comfortable shoulder strap that's designed to stand up to the rigors of travel. Usually, you're forced to suffer in the style department for such practicality, but no such compromise here. Hardy's signature cube pattern and white-trim details keep your look current. Just don't look anywhere else for it. Exclusively on MATCHESFASHION.com, the collection
also features a pouch
, cosmetics case
, and espadrilles
, but I foresee getting the most use out of this staple. Exclusively on MATCHESFASHION.com
for $960.
Wear with: Bring a splash of hot pink hue on your next trip with the assistance of Globe-Trotter's Candy suitcase. Trimmed in burgundy leather, the color combination is modern, while the retro style harks back to more romantic days of travel. On NET-A-PORTER
for $1,720.