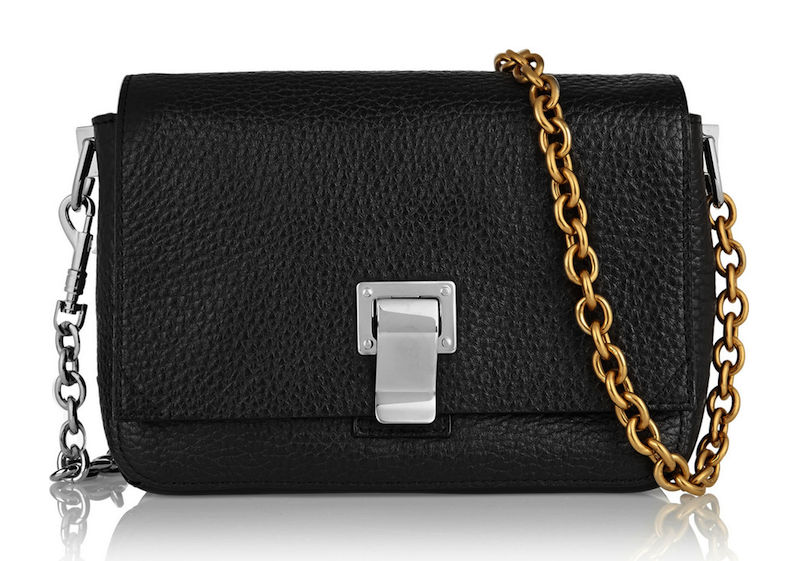 Here's a bag that finally puts that old debate to rest. Many (who are likely of your mother's generation) will argue that mixing up your metals looks sloppy, but Proenza Schouler proves them wrong. A bag with both silver and gold hardware – on the same chain, no less! Whoa!
Actually, this could solve a multitude of problems you might come across when styling yourself. So you're wearing a bag with gold hardware, but you already have on silver jewelry. Now what? Go back to your closet and start over? No, of course not. Accessorizing yourself was never that hard, and a mélange of metals is even more acceptable now. In fact, go ahead and shake up your silver and gold jewelry. On the same hand, even. Proenza's Courier bag isn't necessary to give you the freedom to do so, but it does make it easier to not even feel the need to think about it. Proenza Schouler Courier on NET-A-PORTER
for $1,335.
Wear with: Take your metals with some color, with Sabine G's piece of fine jewelry. Their diamond, tourmaline, and yellow-gold ring is delicate in scale but makes a strong statement. On MATCHESFASHION.com
for $2,776.