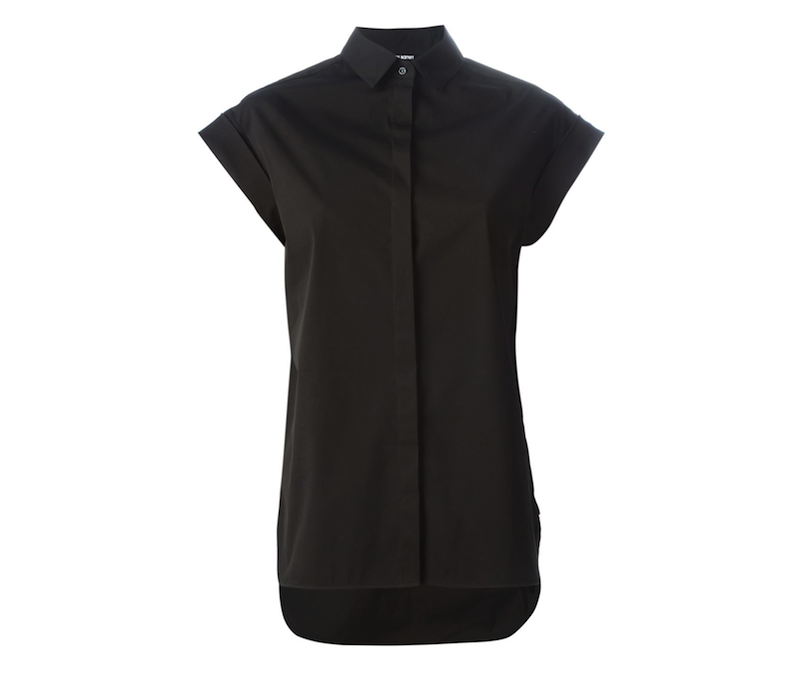 Tucked Into a Full Skirt
For a billowing skirt, you want something fitted on the top, and a shirt that tucks looks best because you need a defined waistline for this look. You don't want to give the illusion of a bulging muffin top with a shirt that will plume when tucked, so fitted is key. To avoid the muffin top no matter what shape you are, make sure to buy the skirt in a size that won't squeeze your tummy. If vanity is your concern, buying a size up is best since only you know what the label says. It's also a good idea to add a belt, so you get a perfect and smooth transition from top to bottom!
Neil Barrett Cap Sleeve Shirt
(on Farfetch for $199.76 (from $332.93)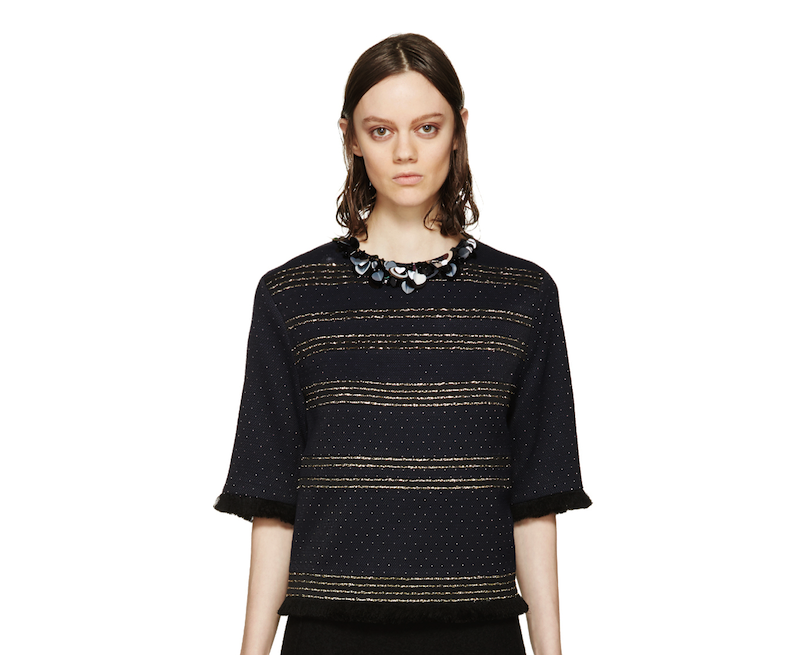 Over a Pencil Skirt
A top that has some weight to it and won't move around too much will keep a pencil skirt outfit sleek and polished. This skirt is already a very buttoned-up style; it's a power look, so you want to stay with that. You need a shirt that shows equal strength.
3.1 Phillip Lim Navy & Gold Sequined Carnaval Top (on Ssense for $445)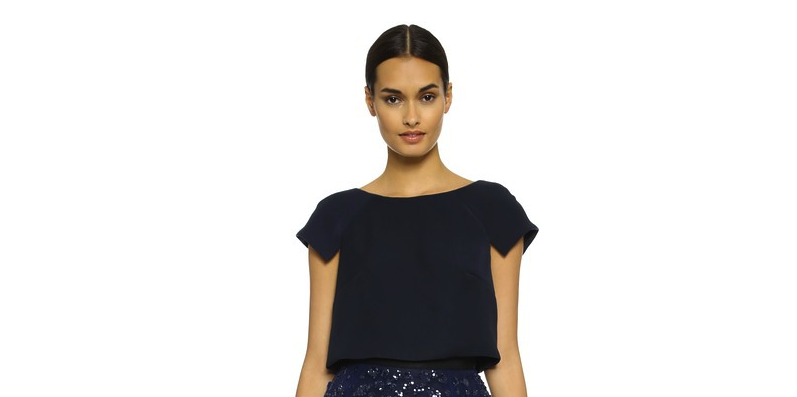 With Wide Leg Pants
This current look is one that is tough to pull off if you don't have the right shirt. A crop top would be best to offset the bulk on the bottom; there's no need to add any more to the fullness of the overall shape. You could also go casual by pairing with a tight tee for daytime.
Monique Lhuillier Sculpted Crop Top (on Shopbop for $795)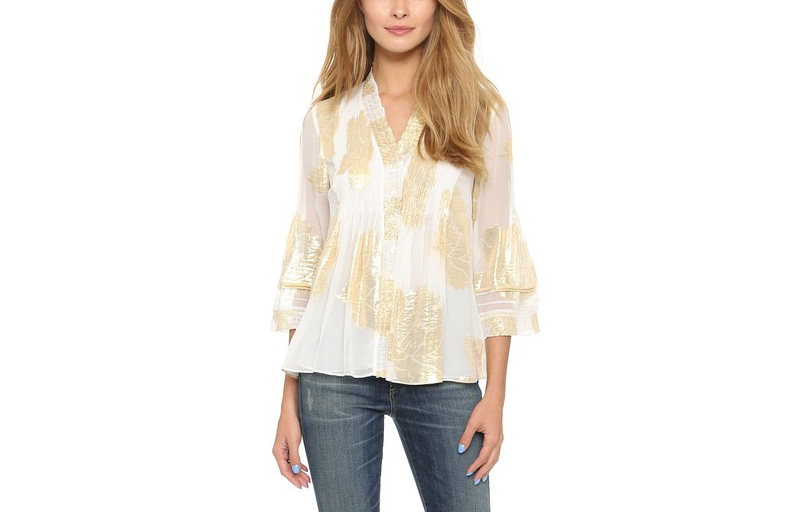 With Skinny Jeans
Here is where the loose shirt has its place. Skinny jeans show your toned legs, so you're reading overall thin. The illusion is that the trim shape follows on the upper body as well, giving you the opportunity to sport a less-constricting top. Bonus: no matter how bloated you feel from last night's meal or that time of month, wearing one of these covers that up and gives you a breezy feel. Just make sure it's flowy enough so as to not accentuate the bulge, if there is any.
Diane von Furstenberg Layla Top (on Shopbop for $398)