Natural deodorants don't have the best reputation, but that's changing – and it's changing fast. Natural and organic beauty lines are expanding at a rapid pace, and the options are stretching way beyond Lavinala. Do note, however, that while the below options will help mask smelliness, they won't stop you from sweating as they're not formulated with antiperspirant…Hey I said they were getting better, not perfect!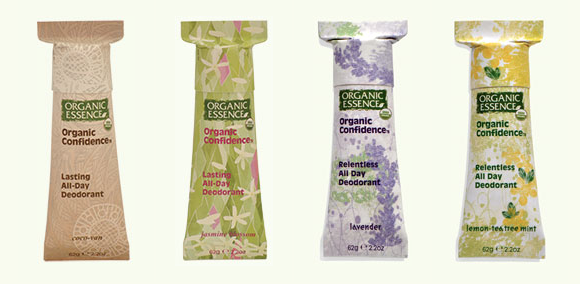 Organic Essence's deodorants ($11.99) are food grade meaning that, yes, you could eat them if you so chose to. All the ingredients are organic, and they come in a portable paper package made without any synthetic chemicals. organic virgin coconut oil and baking soda are the two power ingredients.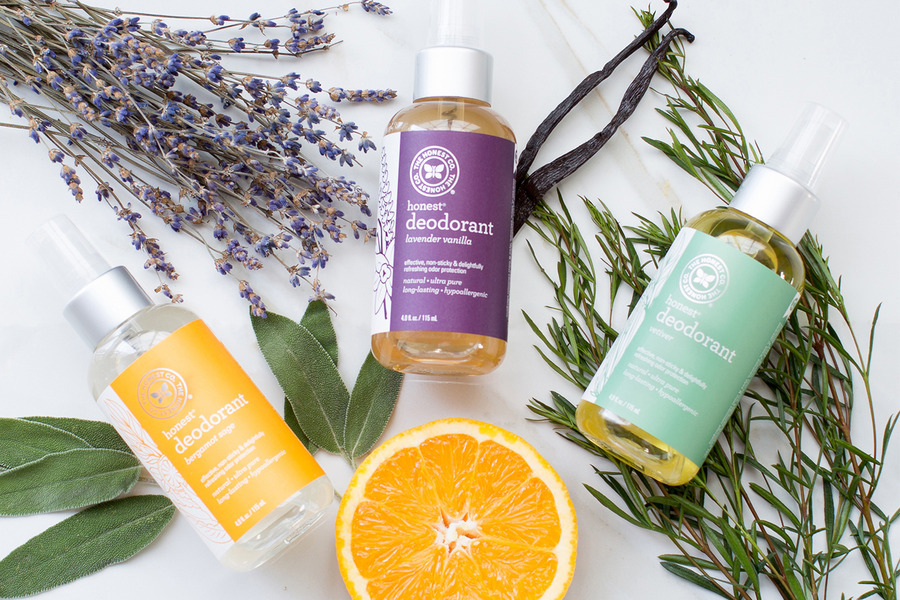 Honest deodorant ($8.95) comes from Jessica Alba's non-toxic lifestyle brand. They work to mask odor with an essential oil and witch hazel blend. What sets this one apart is that, unlike most, it comes in a spray form. It's also very light, which means that it's perfect for a summer walk, but maybe not the best for a super sweaty gym session.
Meow Meow baking soda free deodorant cream ($14), offers an alternative for those who are sensitive to baking soda (which is a very popular odor-fighting ingredient in natural deodorants). If you find your skin getting irritated from a natural deodorant, before swearing them all off try this one, which swaps out the common irritant in favor of arrowroot. It also feels more like an underarm cream than deodorant because it has moisturizing ingredients like shea butter and well, you apply it with your fingers…you be the judge if that's an option or not!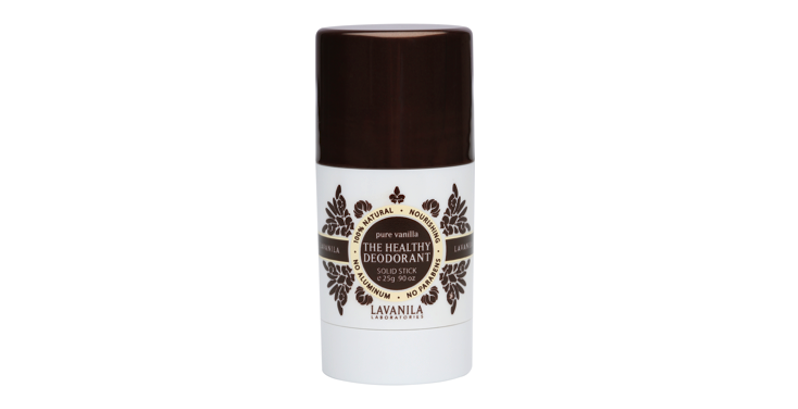 Lastly, mini shout out to Lavanila, a brand most of you probably already know, but did you know they make mini deodorants ($8)? It looks way bigger in the image above than it actually is. It's perfect for popping into your clutch on a warm summer night!