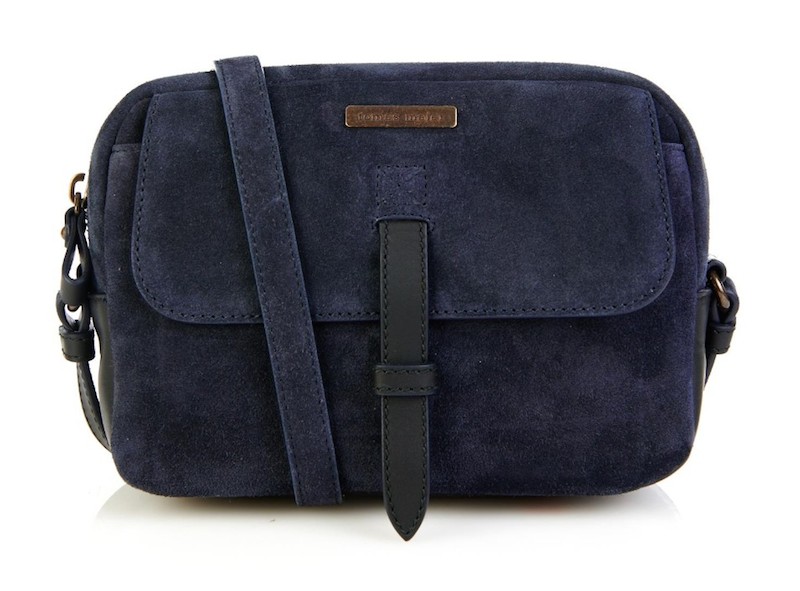 There aren't too many designers who are confident enough to say less really is more, and then back that minimalist spirit with and a casual attitude to match. Tomas Maier is one of those uncommon designers. With this latest suede shoulder bag, his eloquent take on quiet luxury is underscored with measured details.
Navy and black is, of course, the ultimate in chic color combinations, yet Maier's touch is so soft, you almost don't enough notice the pairing. Instead of a full colorblocked situation, the hushed black trim is ever so restrained. The texture of this lush-meets-tough suede is so inviting, it begs to be used…and used. I have a feeling that's not a coincidence. This everyday bag suits every mood and occasion. Read: it's a no-brainer that can do no wrong (serious black-tie events aside). On MATCHESFASHION.com
for $733.
Wear with: Instead of offsetting this with a bold color, stick to a no-fuss palette, thanks to Michael Kors' stretch-cotton mini-dress. Inspired by old-school waitress dresses, it has retro appeal plus silver buttons for a mixed-metal effect. On NET-A-PORTER
for $995.