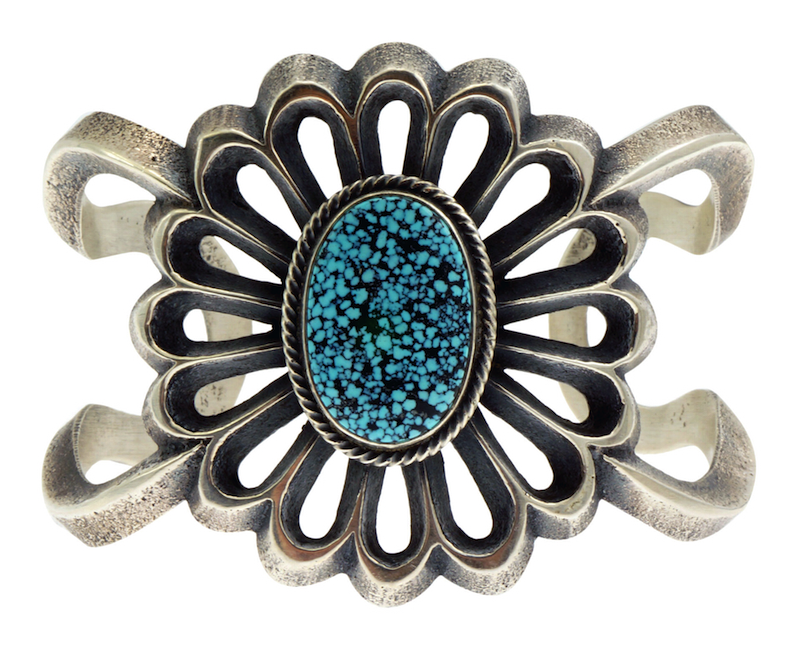 The recent resurgence of an obsession with wood wedding rings for men has caused a wild scramble to pick up cuffs, necklaces and earrings in shiny sterling silver. Rather than grabbing some cheap knockoffs that'll wear and tear in a few months, consider investing in a true piece of art from one of these native artisans.
Traditional techniques include stamping directly into the metal by hand; other pieces are made by carving into tufa (a volcanic rock found in the deserts of the Navajo Reservation as well as other parts of the world) then pouring molten silver into the mold. The molds can typically only be used once, making the pieces one-of-a-kind. Many of these traditions are continued as a family trade throughout Arizona, New Mexico and other parts of North America, staying true to ancestry but also adding a unique, modern point of view to the craft.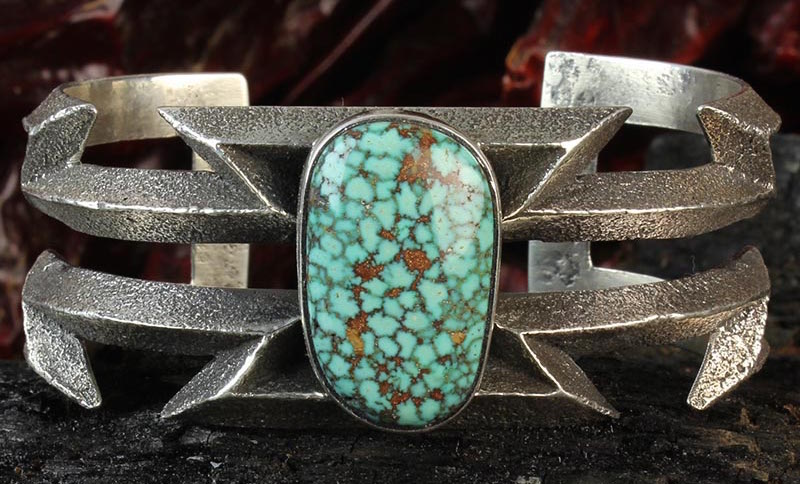 Aaron Anderson, a Navajo silversmith, uses the tufa method in his pieces. He likes to use angular lines and a bold graphic style that speaks to tradition through today's lens. He accents the pieces with exquisite high-grade turquoise.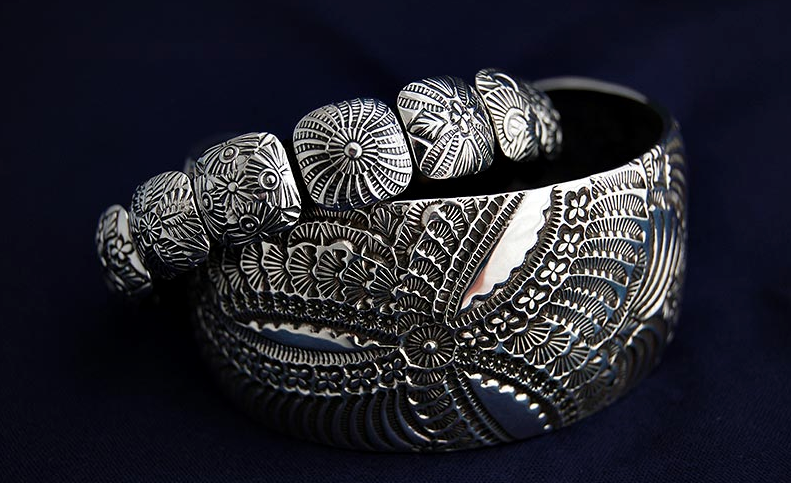 Jay McCormick is a bit of a wild card in this crew. Though he has Native American blood and lives in Arizona, he has taken the art of smithing in a new direction. His stamping patterns follow an organic line and his style follows his whims, from heart-shaped pendants stamped in floral motifs, to huge bracelets of concho-esque silver pieces on leather, immaculately stamped in geometric forms.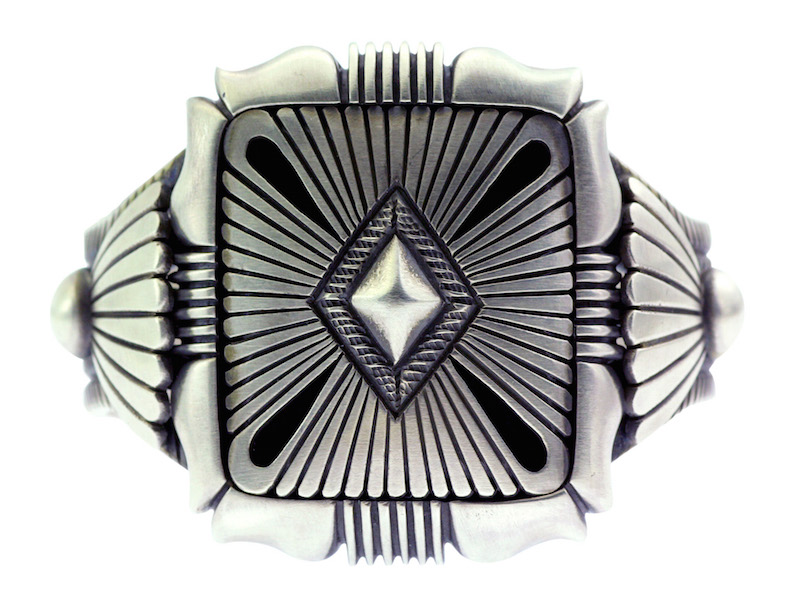 This stunning bracelet was made by Calvin Martinez, a Navajo Indian with an amazing relationship with the materials he works with. This bracelet is actually hollow on the top box, allowing for a larger statement without the weight. At Perry Null Trading Company for $650.

Also at Perry Null Trading is a group of work by fellow Navajo Delbert Gordon; this bracelet shows his mastery of traditional settings, techniques and styles. From setting and stamping to wirework and hand forming, this bracelet truly showcases the beauty of authentic, native jewelry. At Perry Null Trading Company for $1,015.
Julia Hagen is currently a student at the Gemological Institute of America. Her love for jewelry started with a red bead bracelet she received as a birthday gift from her grandfather around the age of five. Other healthy addictions include shoes, Crossfit, photography and researching jewelry arts.