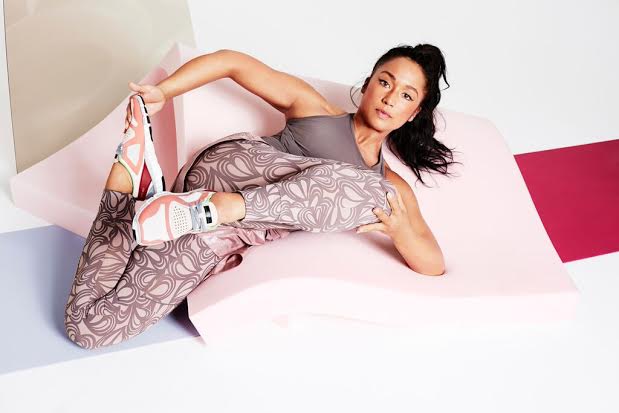 Nicole Winhoffer, best known as Madonna's longtime trainer, is poised to be the next big name in fitness. Currently, she can mostly be found in NYC where her downtown classes attract a loyal cult following who love her upbeat energy and sweat-inducing moves. I chatted with her to find out more about her method and background. Move over, SoulCycle!
Can you tell us a little bit about your background? Have you always been into fitness/dance?
Yes, I grew up in sports/athletics and dance. I started dancing at the age of seven. It was a way to express myself and an escape from rules. It made me feel the most in control physically. Dance taught me discipline, focus, imagination, and how to use the body without thinking.
How did you end up working with Madonna?
During the 2009 Sticky/Sweet tour, I trained her dancers. In the fall of 2009, I became her full-time trainer. I was the creative director for Hard Candy Fitness, Madonna's global fitness brand, from 2010-2014, but I am now focusing on my own brand full-time. When I was there, however, I created workouts based on Madonna's workouts, chose head trainers in each city and directly communicated with them, and gave them new workout material every three months.
Can you tell us a little bit about the group classes you do on your own?
I created the NW Method based on the needs of women: time-efficiency, how to tone the body in the most problematic areas, and how to have fun doing it! It's located at 440 Studios on Lafayette Street NYC. Classes cost $30.
Favorite wellness people to follow on social media?
@TheCrunchyRadish for recipes and Paulo Coelho, the author, for inspiration; through his messages, he teaches people that if you follow your heart, that's where you find the treasure. Too often we go with our minds, and not our gut feelings.
Can you walk us through a typical week workout-wise for you?
All day, every day! I'm up at 6 a.m. training private clients, teaching group classes, and finding time to hit the gym on my own.