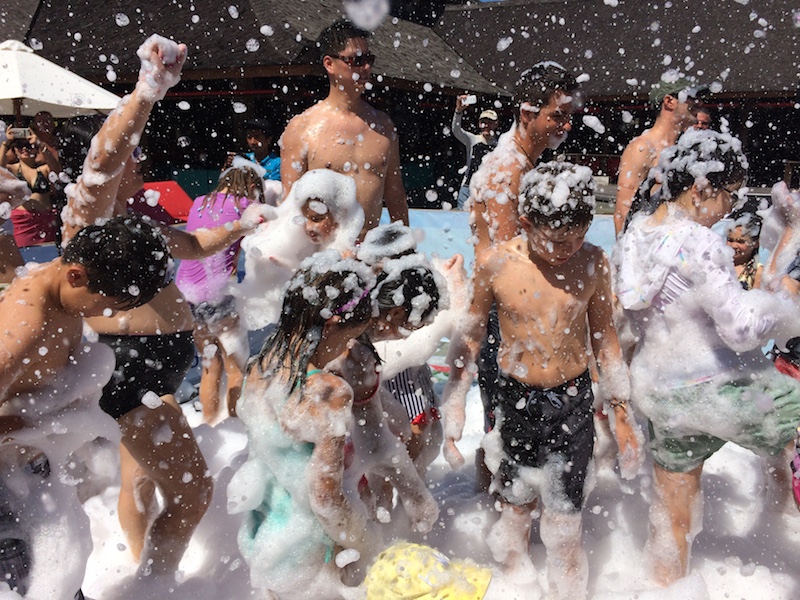 We all want to take that trip of cultural immersion in which you walk the entire city, visiting museums, churches, temples, and landmarks, peacefully drinking rosé at quaint cafes, etc. But if you have your kids with you, none of these activities are interesting to them, and without even trying, they will ruin all of them. I'll admit – or rather, brag – that my girls are pretty good and will allow a lot of this to take place with minimal whining. Isn't it always nicer to do something fun for everyone, though?
So, after a year of living abroad in Taiwan, where they were fully indoctrinated as locals from the constant stimuli of culture, I decided to plan a trip that was entirely for them. Well, let's be honest…I was hoping for some relaxation for myself, as well! We decided on the all inclusive Club Med. Nusa Dua, Bali to be exact.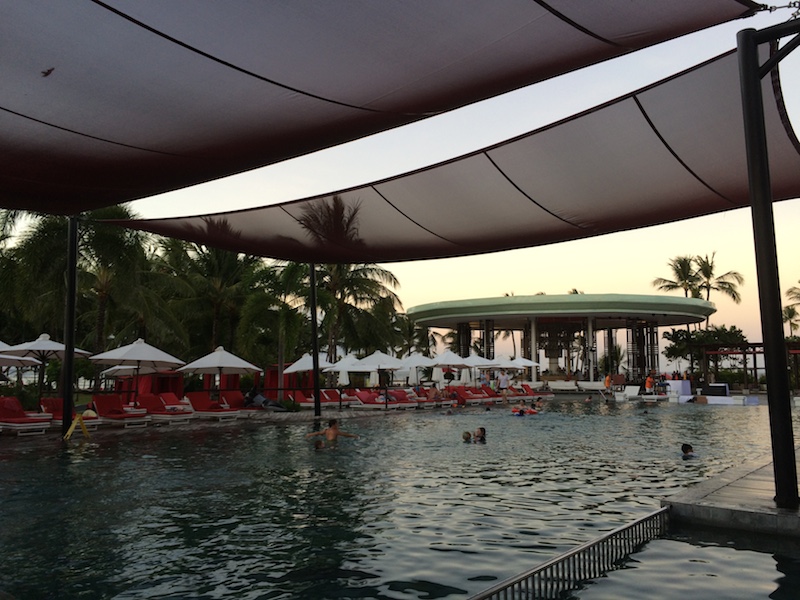 I read a bit about Club Med, all with rave reviews. There was nary a bad thing said about it, so the decision was made. I had been debating between this and a villa resort (you know the kind that's on the water – a private villa with private pool), but there was just nothing for the tots to do at a villa. Unfortunately, once I arrived, I realized that all of those reviews were written by people who drank the Club Med Kool-Aid. To compensate, I'm going to give you the full, honest truth – a no-holds-barred review of what it was really like spending a week at a Club Med Resort.
I'll start off by saying that if you don't have children, don't even bother. Not even with the adult-only resorts. The only aspects that made up for the lack of luster in the rooms were the food and facilities enjoyed by the girls. I spoke with two honeymooning couples, both without kids. They were having a completely different experience, one that did not involve any amusement whatsoever.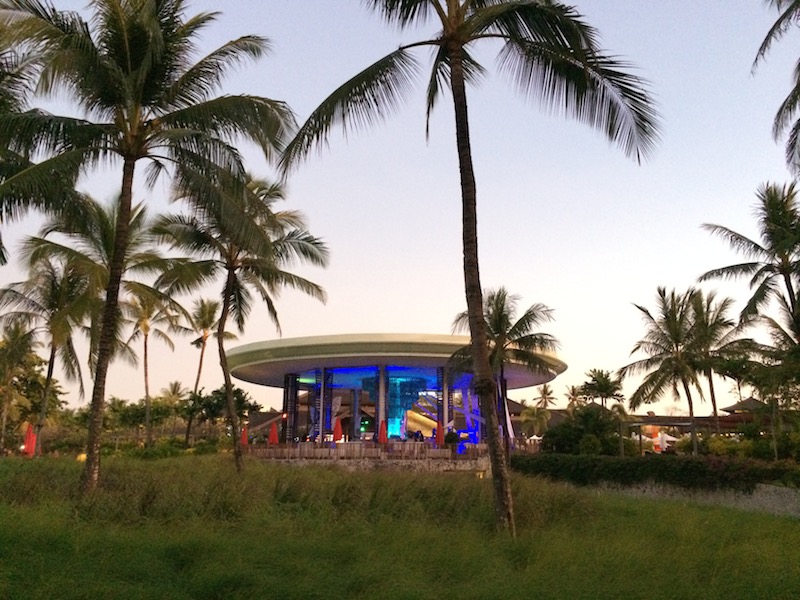 Secondly, if you're a resort Snob and require true luxury, there's nothing that will remotely make up for the dearth of decadence in any shape or form. The accommodations are modest, if I'm being polite. As a resort Snob myself, I found them to be far, far below par. The rooms are scant with very jarring decor that makes it impossible to relax. Above my bed were giant black leaves painted against a red background – stylized leaves that looked more like Manga eyelashes than actual vegetation. I had to divert my eyes immediately upon laying down, and I would be horrified every morning when I woke up to that sight.
Having been built in the '80s, the Bali Club Med is very old. There have been some renovations, but from what I can gather from information about other resorts, they are all average at best. I would compare the rooms to those in a Marriott or airport Hilton. The quality of the furnishings, sheets, bathroom, and cleanliness is similar. There is absolutely no wow-factor when it comes to the accommodations. None. In fact, when we first checked in, there were ants crawling around the very scarcely-stocked mini bar. When I called the reception, they weren't overly helpful. Once someone finally did come to take care of it, without even asking me first, he began spraying bug repellant all over the furniture. I freaked out and told him to stop since I can't sleep with that smell lingering. Plus, I'm very sensitive to harsh chemicals (Aren't we all??). He then proceeded to put all of the mini bar items back on top of the sprayed chemicals. I freaked out more and began cleaning it all off. Meanwhile, he didn't understand what I was doing and took the spray out again to redo what I had undone of his work. Sure, there was a language barrier, but suffice it to say, there was a serious gap between the standards for how to handle such an issue.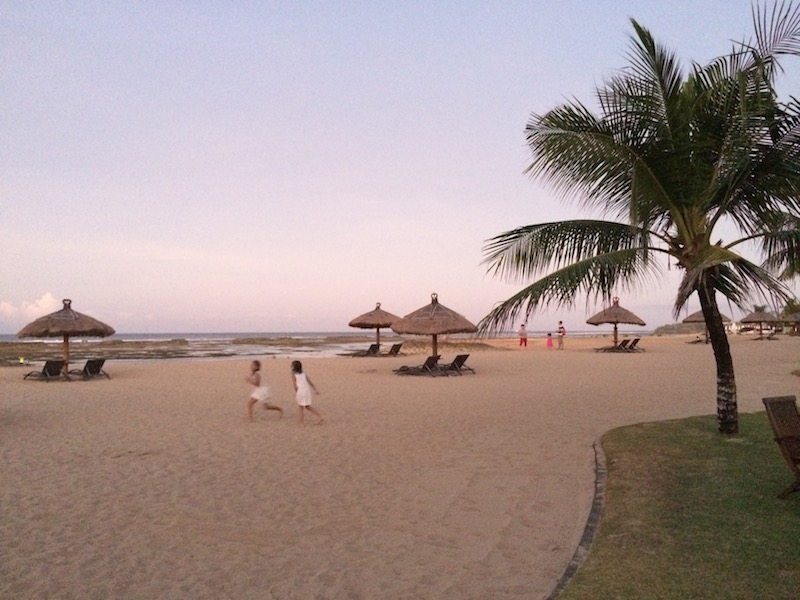 When it comes to the facilities, they are great in that they're very big and serve their purpose. The pool is nice enough with plenty of cabanas, recliners, and various lounging areas. But it isn't anything special. The beach is beautiful, but the furnishings aren't lush by any standard. The poolside service is essentially non-existent, so you have to get your own drinks and towels, as well as adjust the umbrellas if they're not in the right place for shade. And since I'm complaining about every last detail, the towels are pretty awful too. They reminded me of the ones my husband had as a bachelor – overly-bleached and very rough.
Like I said, though, the facilities are plentiful and actually pretty fun if you aren't looking too closely at the minute details. There's the main pool and the Zen, adult-only pool, which is much nicer since it's been less trashed. There were these suspended beds, round beds (kind of like the ones you envision for Las Vegas honeymooners), and canopy beds. Though adult the pool is smaller, it's not meant for frolicking or actual lap swimming. This is the spot where you dip in and hang out, something made even more enjoyable by the built-in seats along the edges.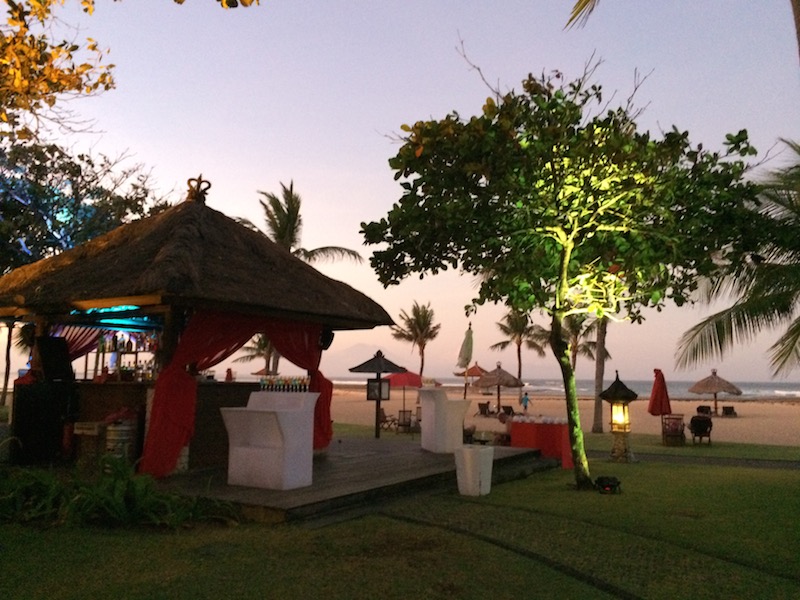 There's also a beach with a lawn area between that and the pool with various seating arrangements: straw hut canopies, pod beds, and cabanas with living room-style seating for larger parties. On the jetty are open gazebos with open, flat-raised platforms that I loved because they're right up against the water. These have no cushions or actual seating due to the proximity to the splashing waves. When the kids were at the Kids Club after dinner, this is where my husband and I would hang out with a bottle of wine, and it was bliss.
The food was buffet-style. All three meals, all at the same place…It wasn't awful, but don't expect it to be a great experience for a foodie. And while there are sit-down restaurant options, you have to make a reservation for those, and they don't make it easy. After the second day, I just had the salad bar, which was pretty good. Not so good? The drinks. Since it's all-inclusive, they aren't top-shelf. I ended up getting wine from their paid wine list. The resort price for the entire week is so reasonable, so I didn't mind paying for better drinks.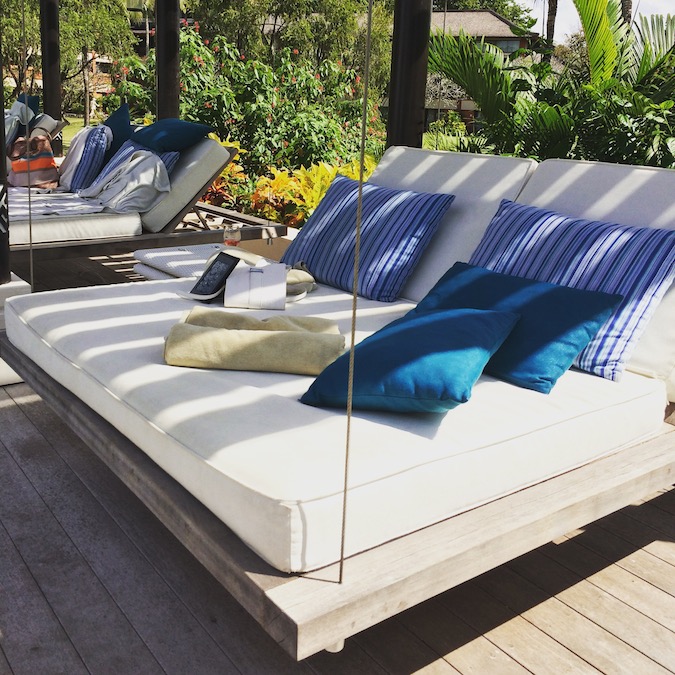 All right. This is the part when I stop being negative. I started drinking the KoolAid too. Why? The Kids Club. It's all about the Kids Club. Everything I said up until this point makes Club Med sound pretty bleak, but I want to make sure you know what you're in for if you do, in fact, decide to book a vacation here. The Kids Club more than makes up for all the shortcomings of the resort itself. This is where you can send your tots, so that you get some peace and quiet; but it's hardly the kind of babysitting service that riddles you with guilt for shoving your children somewhere just so you can have free time.
It's the best part of the vacation for your little ones. They absolutely LOVE all of the activities because they do things that they'll never be able to do anywhere else. And they are doing them with others their own age, away from their parents. The "camp counselors" are called G.O.s, and they are the most upbeat, fun, and amazing group of people ever assembled. They are the machines that make the entire club so fun.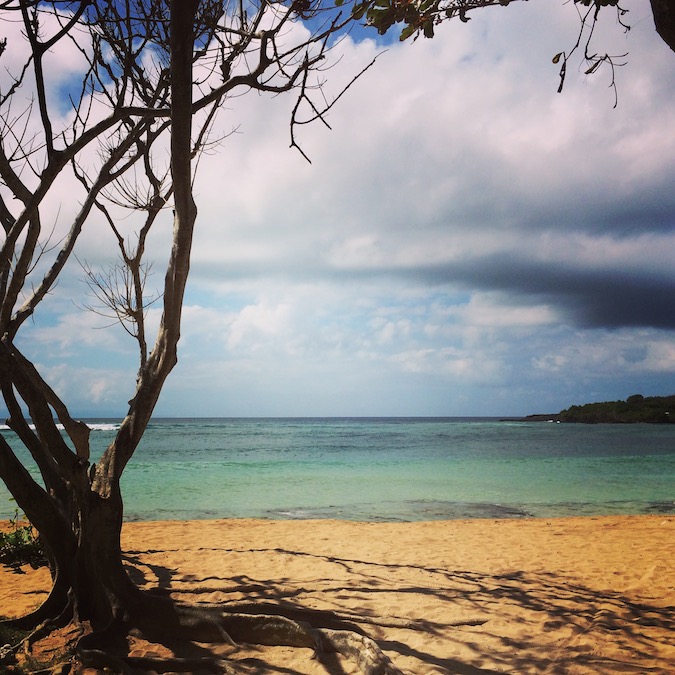 The kids are separated into age groups: infant, toddlers, small kids, and teenagers. They enjoy bungee trampolining, trapezing, kayaking, archery, swimming, Olympic games, slip and slides, building sand castles, and more. There is a special activity each day, but there was one in particular that was so fun – the foam party! This took place at the main pool so that the adults could participate as well. They make a mountain of soap bubbles in a contained area by the pool, and set the kids loose to jump in and roll around in knee-high suds. Foam parties were made popular in Ibiza, and other resorts have since co-oped the fun for good reason. Many of the tot events were in tandem with the adult activities, so you're actually with your little ones quite a bit. For example, while I was doing water aerobics, the Kids Club was at the other end of the pool playing Marco Polo.
You can watch them do everything if you like. I couldn't miss the first time my daughters (ages seven and 10) were on the trapeze. They actually get pretty high up, and are taught to swing their legs up onto the bar and drop down into the net. And it was perfectly safe; you get an immediate sense of that from every aspect of Kids Club. This is their bread and butter, so they're really on top of safety. If you prefer, you can also just send your children off for the entire day and never see them. There are tons of water sports for adults, or you can do what I did – nap and read.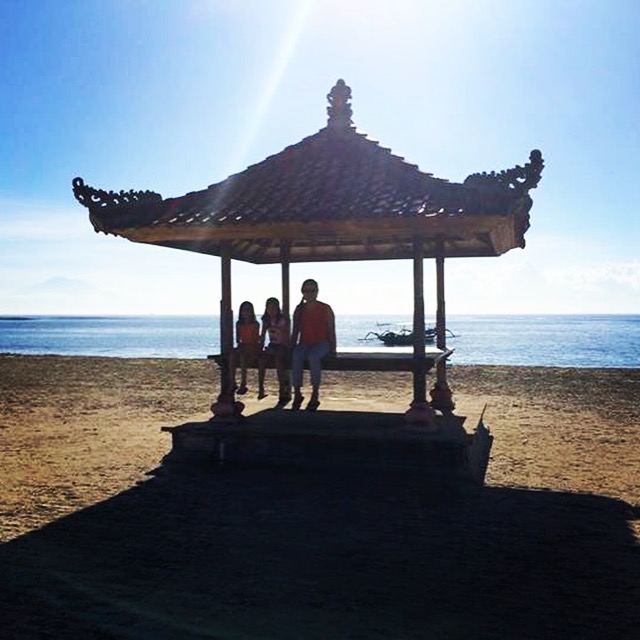 In the evenings, they set up carnival games (every night was a different event), and we sat near the bar with some wine while the girls went and played. Although the resort is quite large, it's still contained, so you're never very far from them. You have a team of child whisperers to entertain your tots for an entire week! Kids Club is available from 9 am – 5 pm and again from 7 pm – 10 pm. Some want to spend the entire time there, but it's entirely flexible, allowing you to create your own schedule.
The absolute highlight of the week was the Kids Club Show. They spent the afternoon practicing for an all-children show of dancing and acrobatics. I actually cried watching the daddy and daughter acrobatics. They did acrobatic tricks like lifting the girls overhead and doing the "flag." Think couples ice skating without the ice. It was the sweetest thing I've ever seen. Honestly, part of the reason I was crying was because I felt so selfish complaining about the room and the beach chairs, while missing the big picture: that my kids were having the time of their lives.
I would absolutely, without a doubt, do another Club Med vacation. I just wish I had my expectations set a little lower, so I didn't begin with the startling disappointment I felt when I arrived.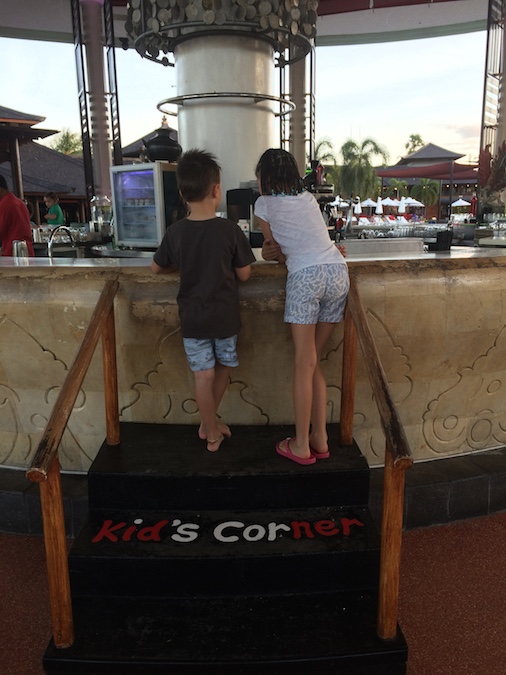 A Few Helpful Tips
– Make sure to check prices online as well as call different international Club Med offices. Or just click on different countries on the Club Med site. Costs vary widely. I was in Taiwan, so of course I called the Taiwan booking center. The price I got there was $1,200 more than with the US booking center. Though costs vary, I paid $3,200 for the entire week for two connecting rooms without airfare. Have them quote you with and without airfare. Sometimes you can do better on your own like I did.
– Pay for the airport transfer. Yes, it's more expensive than getting a cab, but it's so much easier. You don't want to start your vacation off stressing out about getting lost or making sure you have the right currency.
– Spend money on their paid wine.
– Eat out when you can. Most resorts are near other resorts, so you can just pop next door for a change.
– Ask for the time of the Kids Show before you book. It's usually on Thursday, and you won't want to miss it in case you don't stay an entire week. Or if you're booking excursions, make sure you don't plan any on that day.