Is your closet jam-packed with nothing but black and tan bags? They may be "practical," but such a restrained color palette feels dull and trite after awhile. Don't fear a bright bag! They can bring more versatility to your wardrobe than you can imagine, and wearing one on a daily basis is easier than you think. I'm here to show you how: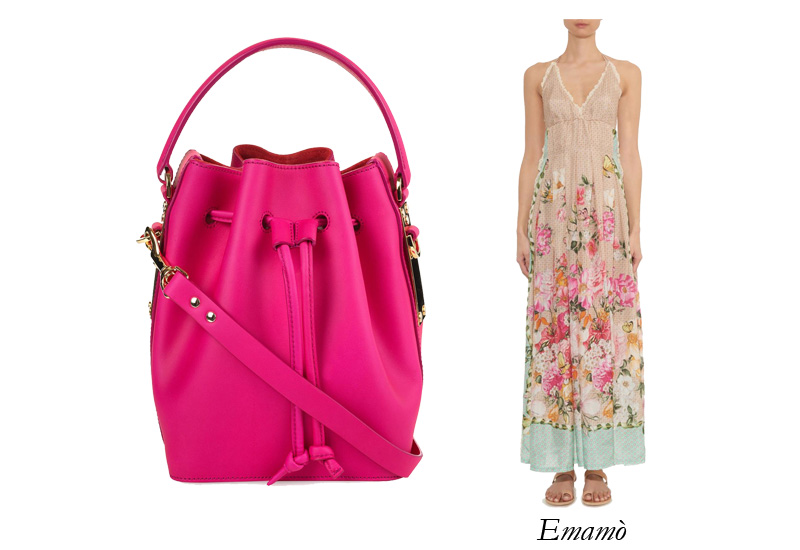 1. Hot Pink: Sophie Hulme Fleetwood Small Leather Bucket Bag

Hot pink bags are fun and lighthearted, so you just have to go with it and embrace being girly. Go unapologetically feminine or go home. I love wearing florals with hot pink, particularly a soft pattern that is undeniably pretty and more subdued so the punchy bag can steal the show. On MATCHESFASHION.com for $847.
Pair with: Emamò Floral and Butterfly-Print Silk Maxi Dress
(on MATCHESFASHION.com for $702)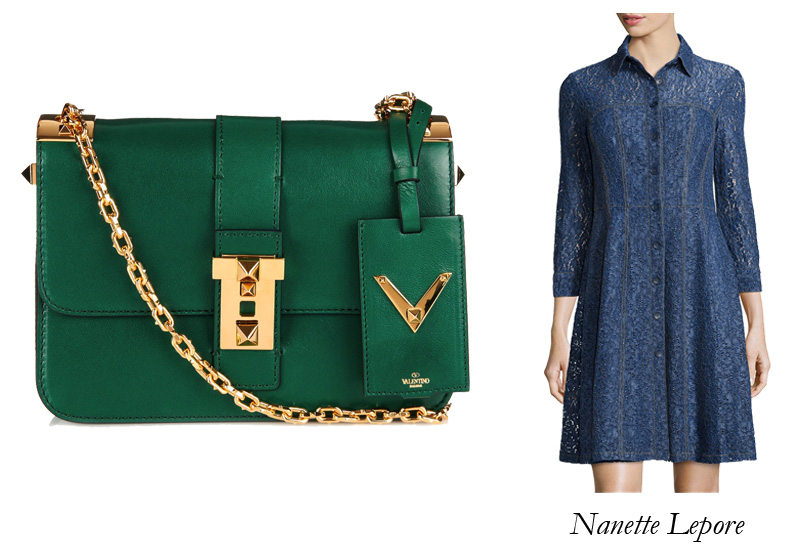 2. Green: Valentino B-Rockstud Leather Shoulder Bag

Green, whether jade, kelly, or forest, may seem daunting if you haven't ventured into the forest yet, so to speak, but it doesn't have to be. Just don't let it complicate your outfit. The shade is beautiful with blues (yes, jeans!) and evokes the pairing of sky and grass. It also feels so effortlessly chic with black. On MATCHESFASHION.com for $3,445.
Pair with: Nanette Lepore Button-Front Lace Shirtdress
(at Neiman Marcus for $428)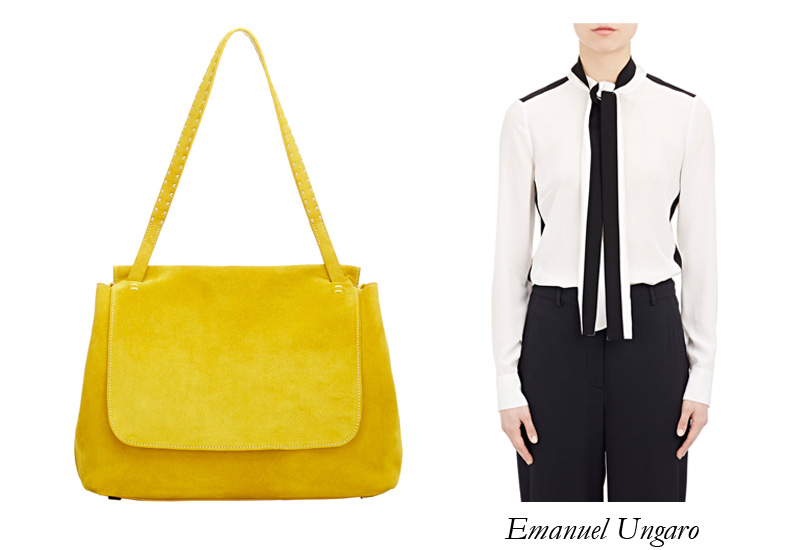 3. Yellow: The Row Sidekick Shoulder Bag

For attaining the ultimate in contrast and showing off perky, sunny yellow in the best way, pairing it with black and white is amazing. You will exude confidence, while the colorless shades bring a sense of sophistication to the upbeat hue. And what could be easier than wearing black and white? At Barneys New York for $2,700.
Pair with: Emanuel Ungaro Tieneck Blouse
(at Barneys New York for $995)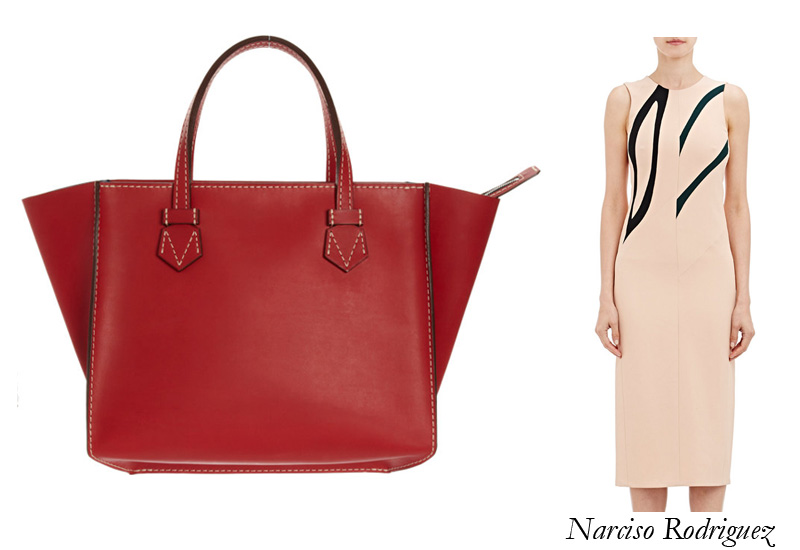 4. Red: Moreau Brégançon Zip Tote

Deep lipstick red is the easiest shade of scarlet to wear. It actually becomes a neutral on its own terms, versus a tomato red that's got too much of an orange undertone (and as we know, orange doesn't rhyme with or match anything). So treat sumptuous red as the neutral it is, feeling free to wear it with rich jewel tones for an exuberant look. For more constant wear, introducing a pop of this color against drab nudes and camels will make your day. At Barneys New York for $3,100.
Pair with: Narciso Rodriguez Abstract-Pattern Sheath Dress
(at Barneys New York for $2,295)