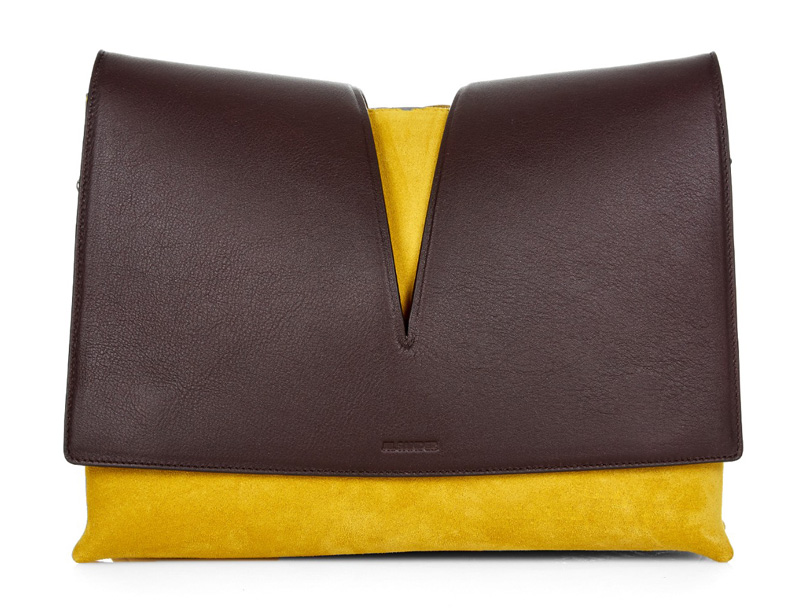 Sometimes it's not about what you add to a bag that makes it special, but what you take away. Jil Sander is a brand that knows how to hold back on the extra design details, and this has just the right amount of everything, with nothing unnecessary to bog it down. That's why I'm so in love with this amazingly easy and eye-catching new shoulder style.
Especially in chartreuse suede and burgundy leather: the unexpected combo is ideal for transitioning from day to evening, as well as from summer to fall. With a cool front cutout (hence the name View), exposing a little more yellow suede, it's got a cool geometric vibe going on, and with two main compartments and a zippered pocket as the divider, the interior organization makes perfect sense. The only metal appears via the partial chain-link strap, while the front flap closes with magnets, making the bag as effortless as it looks. Jil Sander bag at MATCHESFASHION.com for $1,452.
Wear with: Improve your own view with Thierry Lasry's new Perky sunglasses, a cat-eye shape in slick, modern clear acetate. On NET-A-PORTER for $500.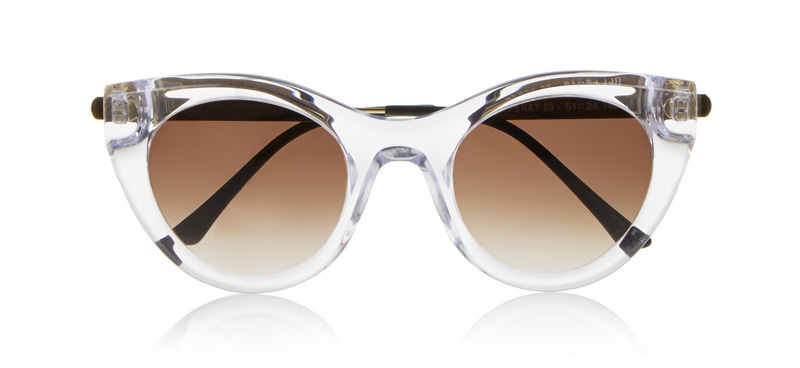 This post is also available in: Chinese (Simplified) Chinese (Traditional)