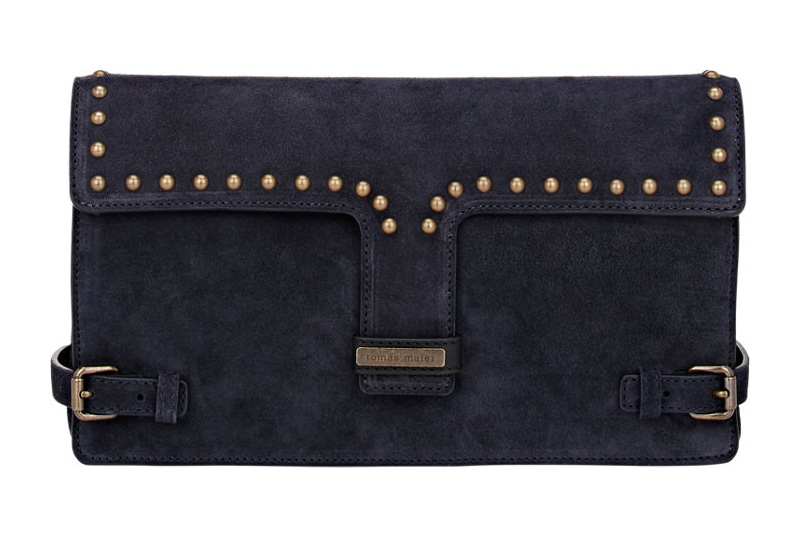 I love this casual clutch with just the perfect amount of embellishment. While Tina's partial to its fraternal-twin sister, more rugged in brown suede with a chain strap, I'm all about this sleeker, hand-held option.
The addition of studs sometimes has a way of overwhelming a bag or making it feel too specific to be adaptable, but Tomas Maier is not your average designer. He keeps the essence versatile, while managing to exude ample personality. I'm going to credit the buckle details for a lot of that impact. Buckles are the punctuation a slim, handheld clutch needs to look perfectly polished – and they actually function to cinch the gussets, which help keep the look slender. Of course, I can't ignore the color: dark blue suede makes this bag the consummate go-to for wearing with jeans in the summer and transitioning into fall with your camel and black shades. Tomas Maier bag at Barneys New York for $930.
Wear with: When the temperatures do dip, wrap yourself up in Simone Rocha's oversized wool-blend scarf, in checkered black and white with pearl accents and ruffled trim. On My Theresa for $1,005.