Pushing the envelope is a must. As a designer, you should always strive to create something unique and personality-driven. But it's possible to push the envelope past the point of no return. And as a designer, you should also know when to stop. Here are seven examples of things getting out of hand, bags that are so far beyond acceptable, they are just ridiculous and comical: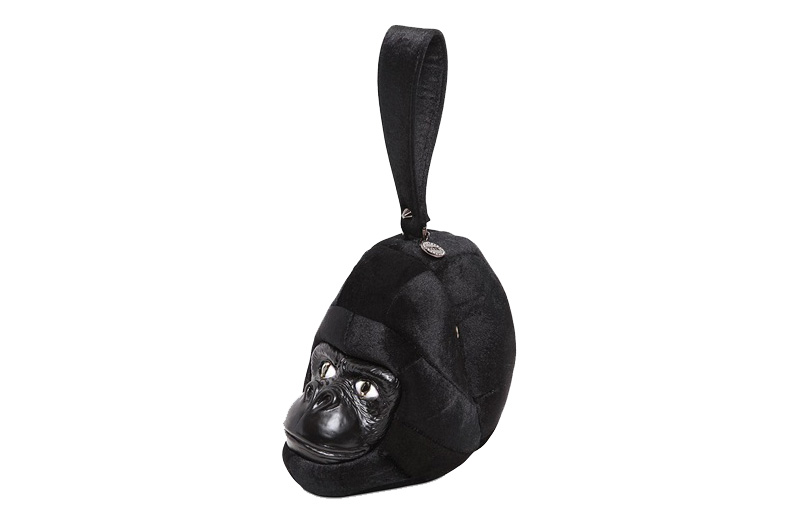 1. 77th Gorilla Cotton Velvet Top-Handle Clutch: Who doesn't love gorillas? Unfortunately, this is not even a cute representation of the majestic animal. Humans and apes alike ought to be insulted. On Luisa via Roma for $850.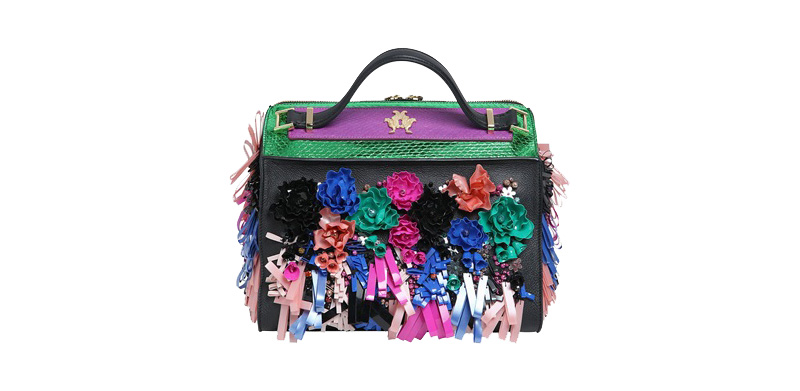 2. Giancarlo Petriglia Clary Flowers Embellished Leather Bag: At some point, probably around embellishment number 49, Giancarlo should have said to himself, "Okay, that's enough." On Luisa via Roma for $1,890.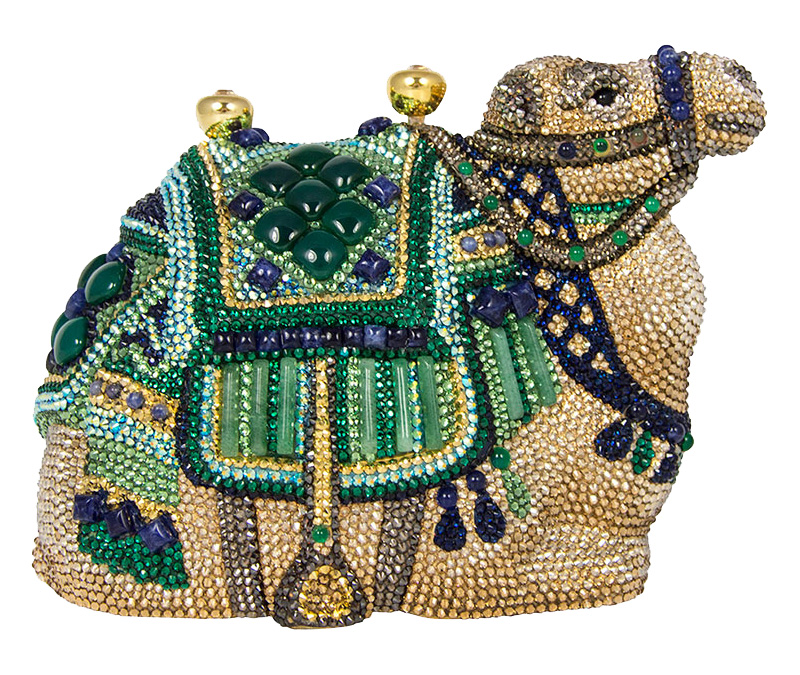 3. Judith Leiber Sodalite & Green Onyx Crystal Camel Clutch Bag: It's almost too easy to pick on Judith Leiber. However, this camel-shaped minaudière is note-worthily obnoxious. At Bergdorf Goodman for $4,995.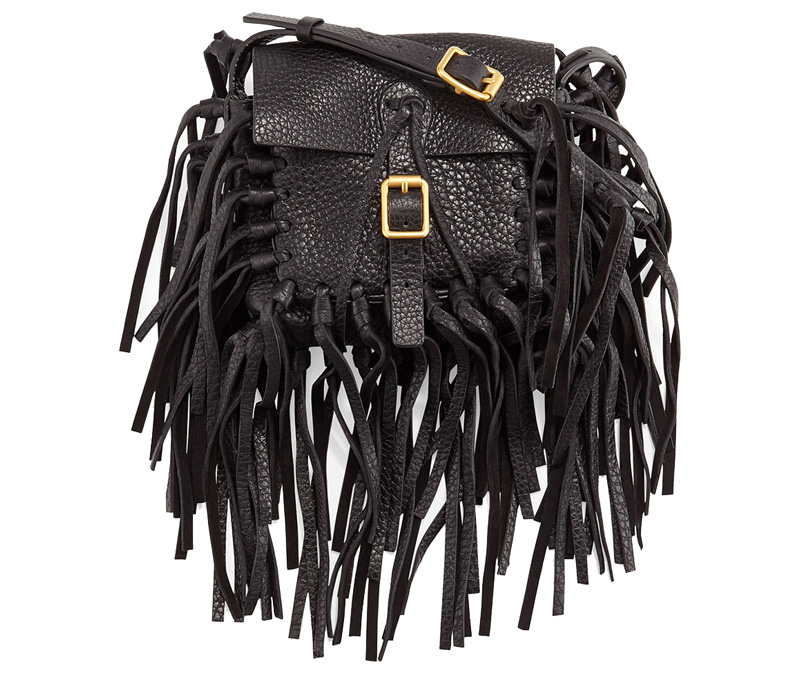 4. Valentino C-Rockee Pebbled Leather Fringe Shoulder Bag: I love Valentino, but I'm sorry, this looks like a sea monster. If seaweed is what you dream of being adorned with, then by all means, indulge. Even the straps are covered in fringe for a full effect. At Neiman Marcus for $1,875.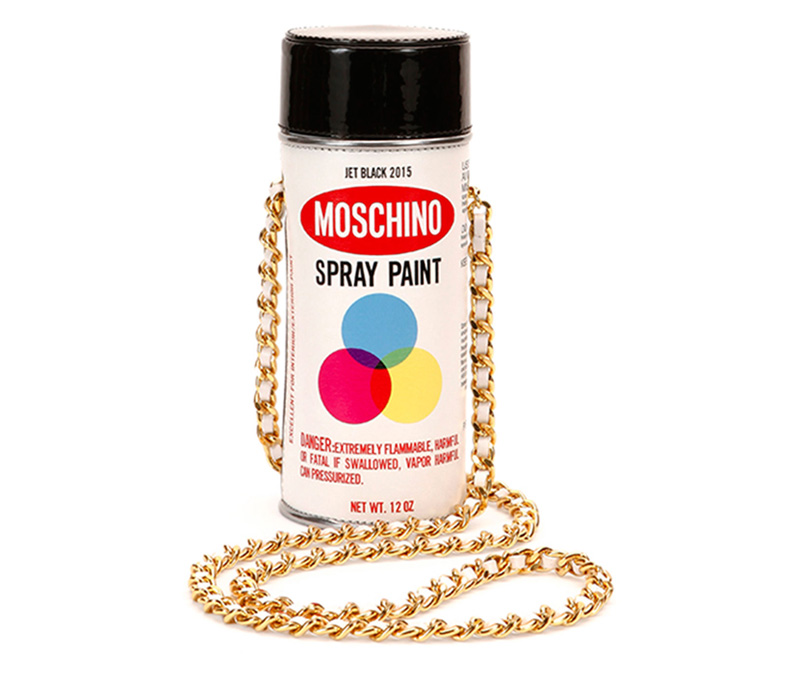 5. Moschino Spray Paint Shoulder Bag: No words required. There is no need to elaborate on why this is so dumb. At Neiman Marcus for $795.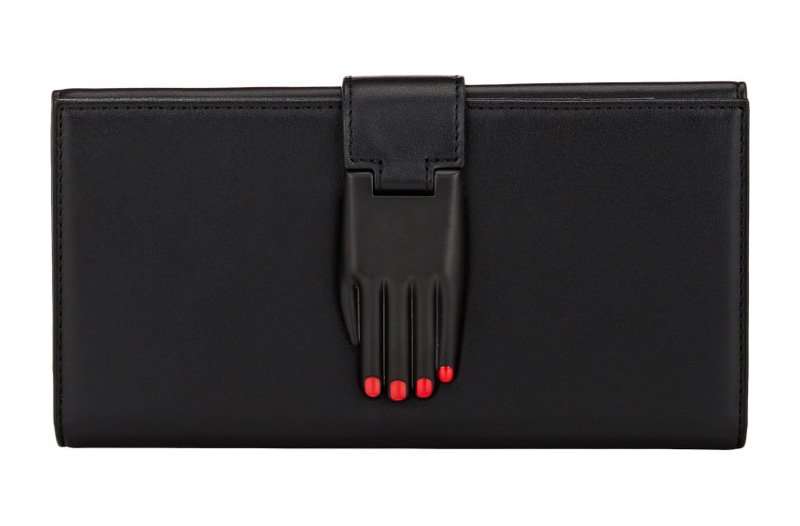 6. Opening Ceremony Misha Long Wallet:
Opening Ceremony has gotten way too handsy with this ongoing theme. This one is especially creepy, like something out of a horror movie that wants to grope you. At Barneys New York for $275.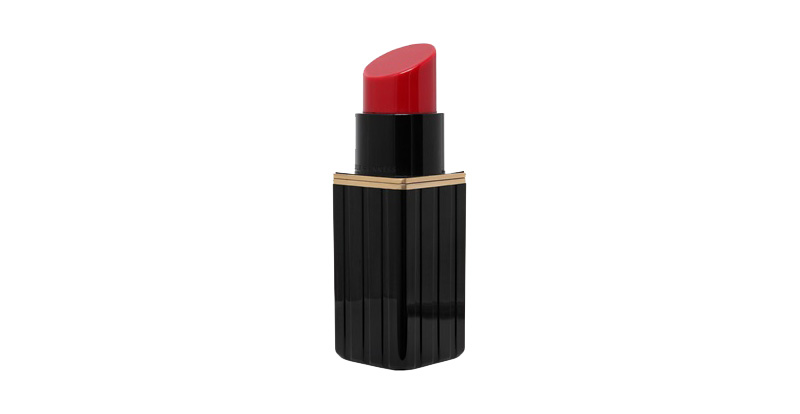 7. Lulu Guiness Lipstick Perspex Clutch: This might look okay at first, but think again. It's 9" tall, so it's essentially a giant bullet of lipstick. The really dumb part is that it opens on top, allowing storage for nothing more than a few pencils. On Luisa via Roma for $504.