Forget the little black dress for a moment. Just as elemental to your wardrobe is the little black top. In fact, I devote an entire section of my closet to just that! Whether you're pairing it with something bold or keeping things understated with simple slacks or a skirt, this is the single most important item to keep stocked year-round. In spite of the perennially chic staple's staying power, it's always fun to pick up a couple of new ones each year, and this fall, I'm placing my bets on these seven LBTs…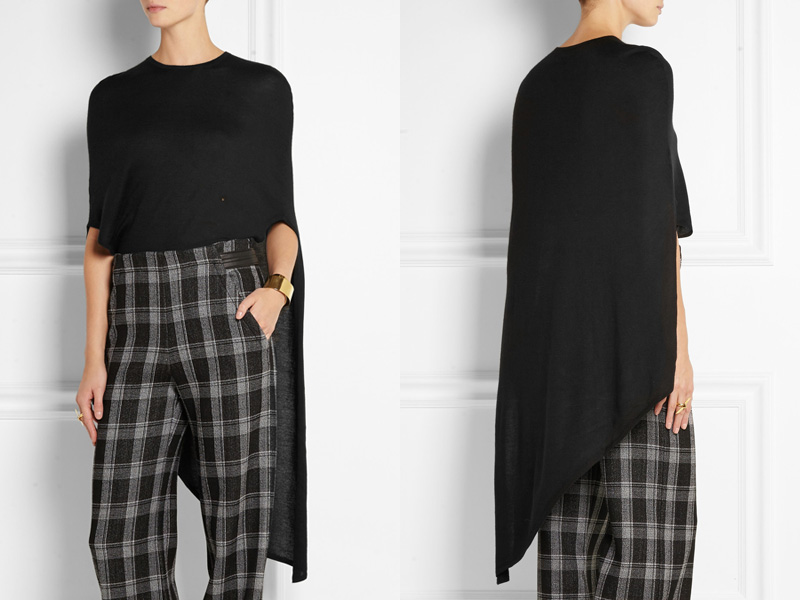 Esteban Cortazar Cape-Back Cashmere and Silk-Blend Bodysuit: Okay, so this isn't a "little" black top with the flowing cape in the back, but I couldn't leave something this grand out of the list! On NET-A-PORTER for $1,230.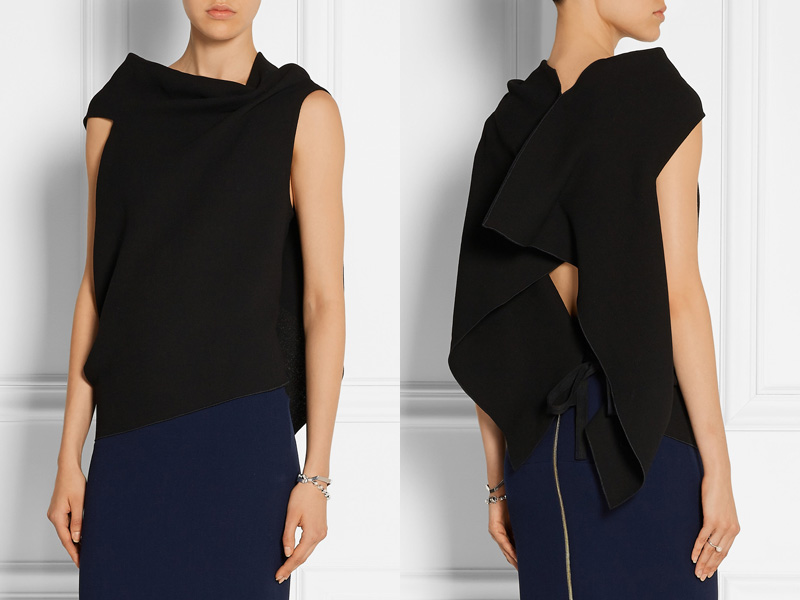 Roland Mouret Eugene Open-Back Wool-Crepe Top: You have a Mouret dress (or five) sitting pretty in your closet, but what about a Mouret top? The open-back design will serve you well from sophisticated cocktail parties to jean-clad happy hours. On NET-A-PORTER for $655.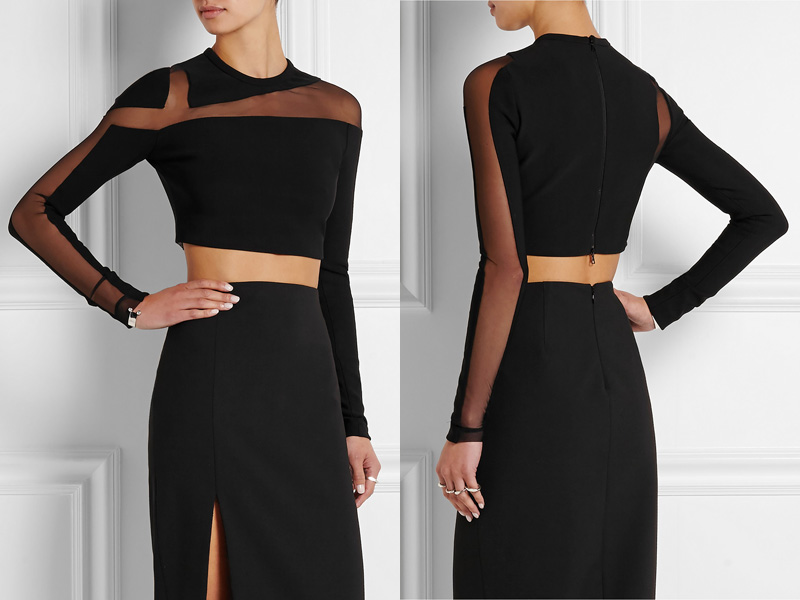 Mugler Mesh-Paneled Stretch-Crepe Top: This sexy, mesh-paneled crop top is perfect for pairing with trendy, wide-leg pants. On NET-A-PORTER for $1,410.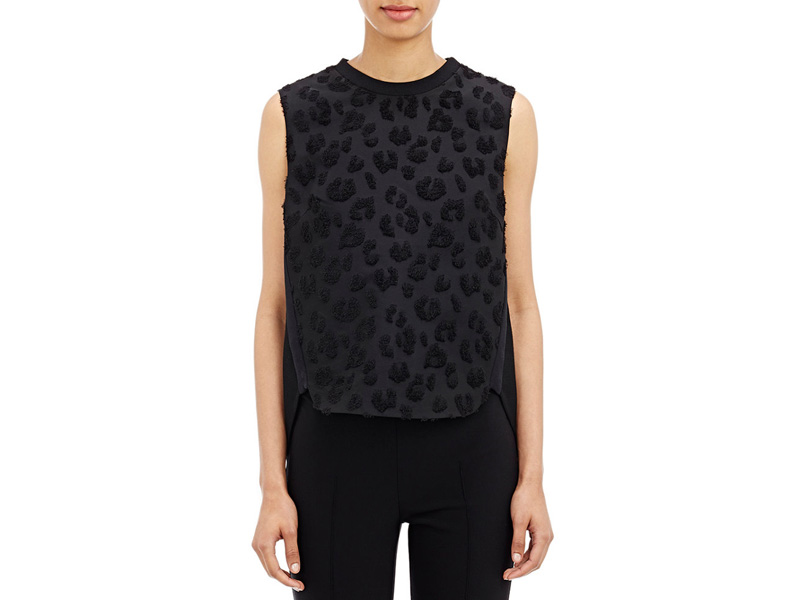 3.1 Phillip Lim Leopard-Pattern Top: Black neutralizes animal print, giving you the texture without the loudness. At Barneys New York for $350.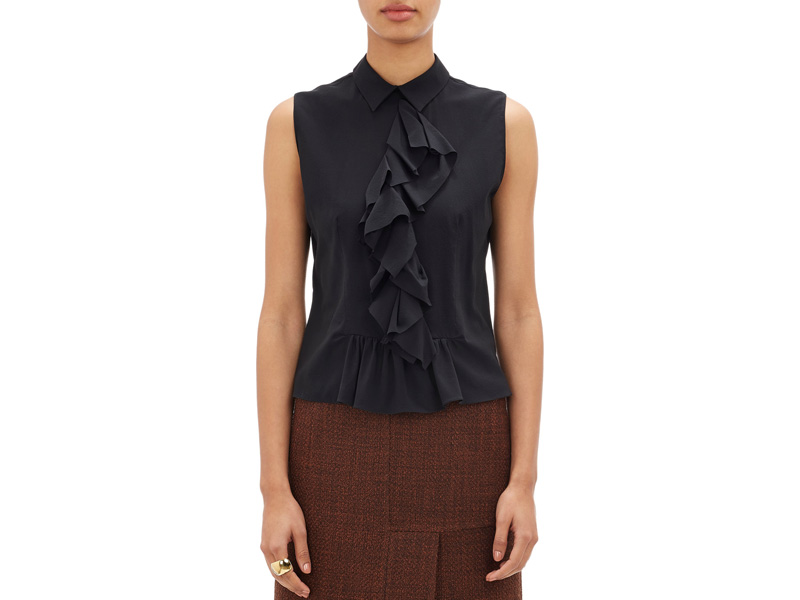 Marni Ruffle Georgette Blouse: Though a ruffled shirt may seem buttoned-up, it's surprisingly wearable and an easy way to add extra oomph to an outfit that feels lacking. At Barneys New York for $870.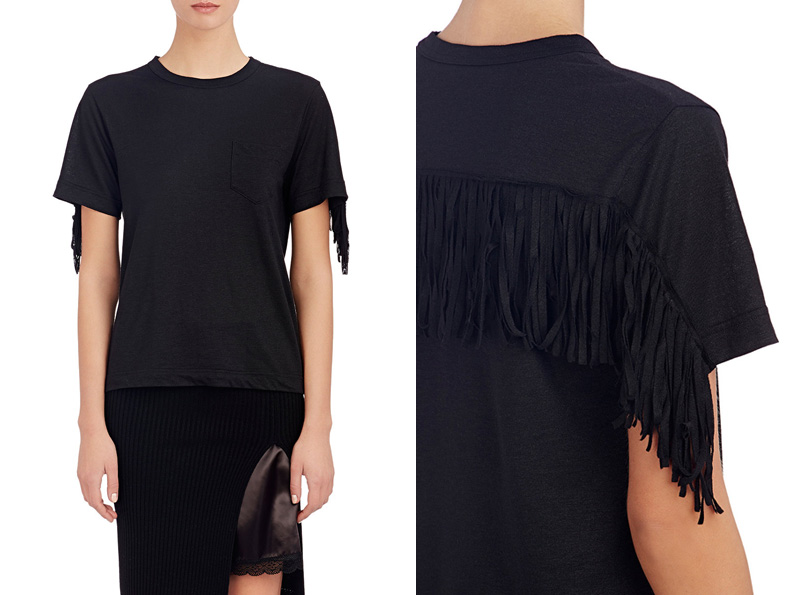 Sacai Luck Fringe-Back T-Shirt: Tees are the biggest no-brainer updates (not to mention, the most wallet-friendly), and this fringe number is right on-trend. At Barneys New York for $240.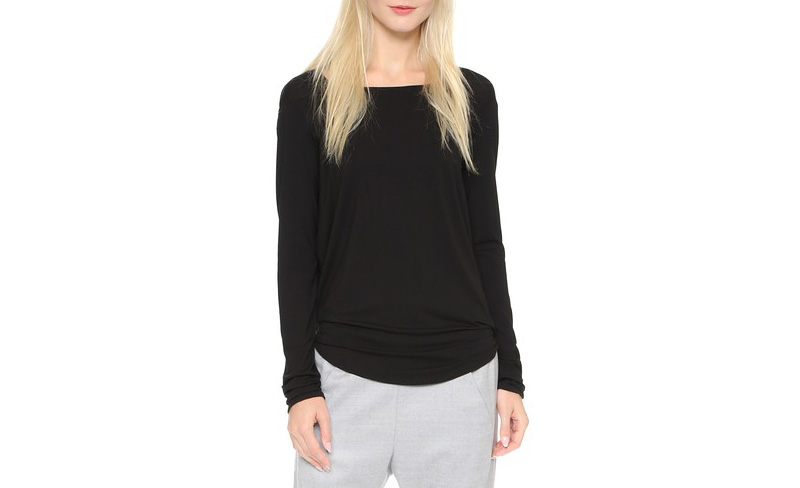 Zero + Maria Cornejo Long Sleeve Side Drape Top:
Maria makes the best tops, ones that hit the balance between unobtrusively versatile and intriguing. On Shopbop for $395.