We have been preaching to invest in the Five Essentials for years now, but when I say invest, I do not mean go clean out your 401K. There are so many incredible Frugal Snob options that will give you the same versatility and functionality of a well-edited bag wardrobe. With these five bags you will stay in budget, on-trend, and want for nothing: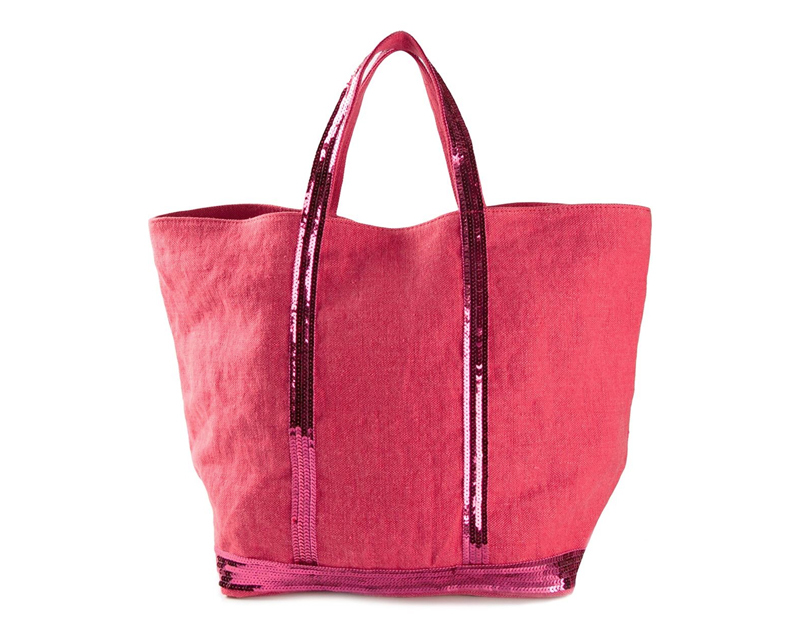 1. Tote: Vanessa Bruno Sequin Embellished Tote

This sequin tote has become iconic, so regardless of budget, it's a bag everyone should have in their arsenals. I love this perfect shade of aubergine for fall, but it comes almost every shade
from blue to black to hot pink. On Farfetch for $177.92.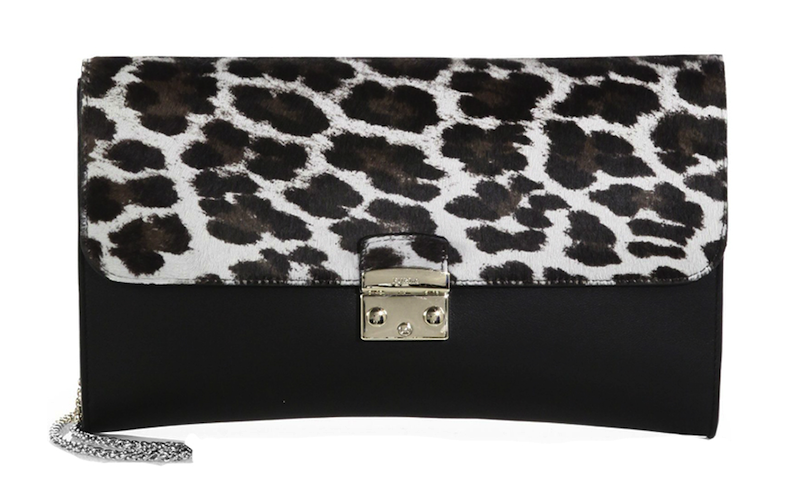 2. Clutch: Furla x Saks Fifth Avenue Elektra Leopard-Print Calf-Hair & Leather Clutch

Get this while it lasts! Not only is it on sale, it was designed exclusively for Saks. Calf hair always feels luxurious, and this clutch is especially great for holiday parties, with the element of leopard print. At Saks Fifth Avenue for $198 (from $495).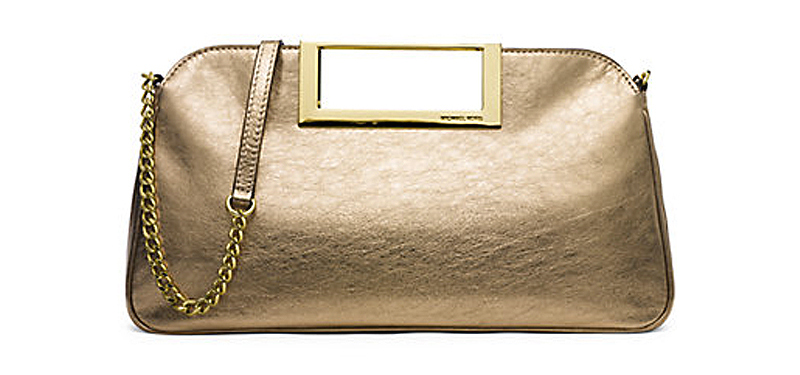 3. Treasure: MICHAEL Michael Kors Berkley Metallic Leather Shoulder Bag

Golden metallic leather always ups the glam factor, while the versatile cutout handle allows you to take this clutch from day to night. This Treasure is perfect for those special occasions when life calls for the extraordinary. At Saks Fifth Avenue for $198.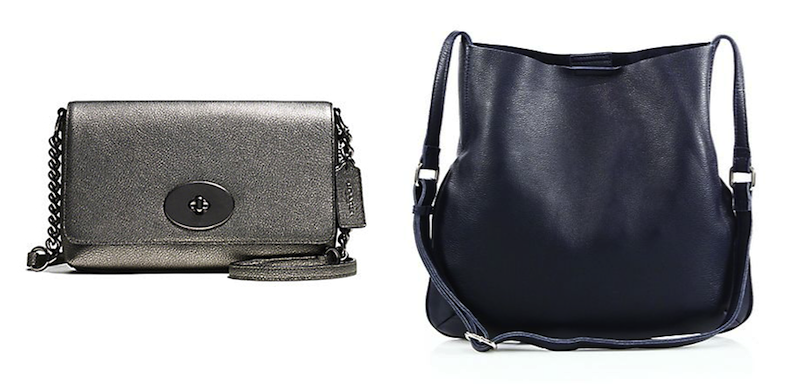 4. Crossbody: Coach Crosstown Metallic Pebbled Leather Crossbody Bag
or Christopher Kon Pebbled Leather Crossbody Bag

I have two options here because both are so good and they are very different depending on your lifestyle. A small, wallet-sized crossbody is incredibly handy if you're into going minimal. If you desire more room, I love Christopher Kon's slouchy, daily crossbody that you can virtually live in. You're getting a lot of leather for a low price – it's unbeatable. Coach crossbody, $195, and Christopher Kon crossbody, $225, both available at Saks Fifth Avenue.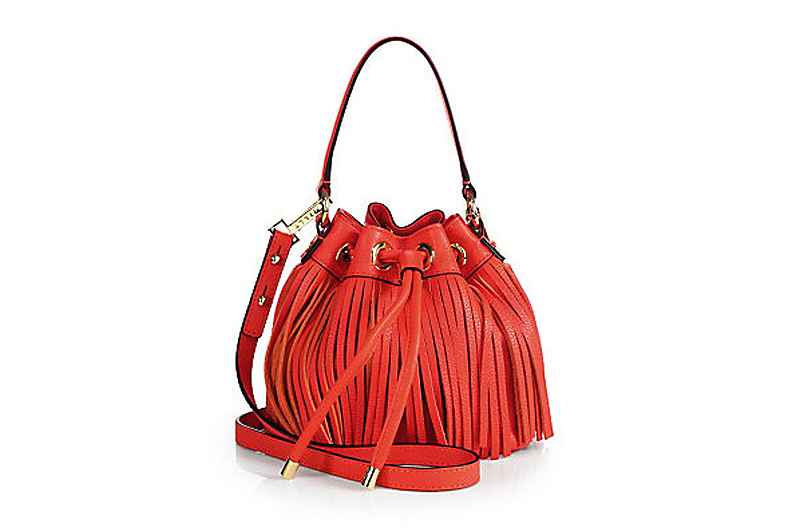 5. Trendy: Milly Essex Fringe Small Drawstring Bag
or Rebecca Minkoff Studded Leather Bucket Bag

Milly's red-hot number runs you over $200, but it's totally worth the extra splurge. You get both the fringe and bucket trends in one, so that should easily justify the price tag. In this color, it will become the highlight of your wardrobe, for sure. If you aren't into fringe, Rebecca Minkoff's bucket has studs instead. It's still slightly over $200, but it's leather and you will continue to get so much more wear out of it when fringe is eventually out of style. Milly drawstring bag, $275, and Rebecca Minkoff bucket bag, $227.50-$325 (depending on the color of your choice. The baby blue is on sale for $227.50), both available at Saks Fifth Avenue.