Rings that just sit on one finger are so passé. A plain, dainty anklet is old news. And what's a stud earring without an accompanying cuff?! Okay, I'm kidding, but the point is: There's a genuinely new shift in motion. Jewels have gone the way of the unconventional, and it's reinvigorating the way I think about my precious metals and gems. So buck tradition, and pick up a statement-maker that will really turn heads (and shoulders and wrists…).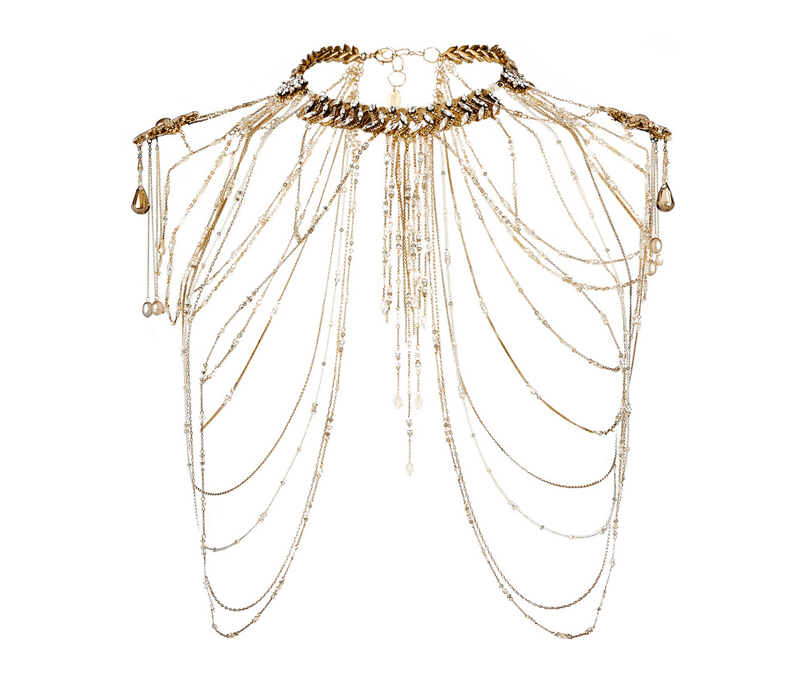 1. Erickson Beamon Hung Up Gold-Plated Swarovski Crystal Body Chain: This is not a drill. This is probably the most opulent and majestic body chain you can get without attaining actual goddess status. On NET-A-PORTER for $2,315.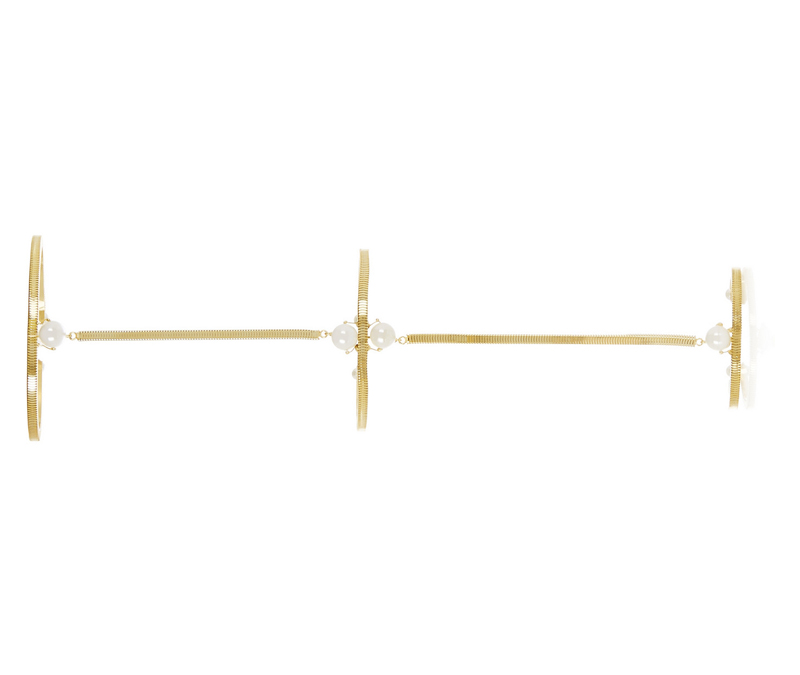 2. Rosantica Convertible Gold-Tone Pearl Arm Bracelet: An armband is a cool way to add an exotic twist to your look. A three-tiered one, accented with pearls, is groundbreaking. It's also the only accessory you need at a time. On NET-A-PORTER for $460.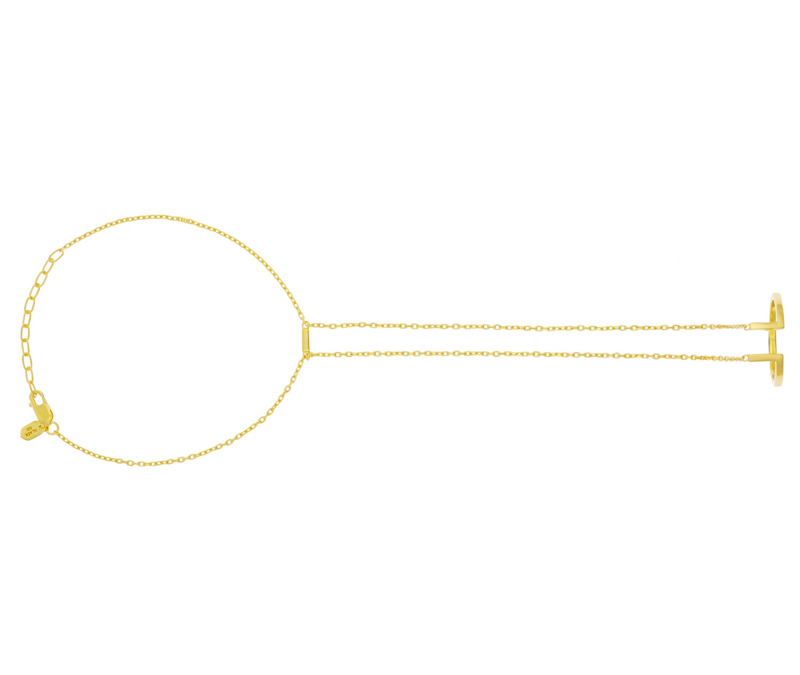 3. Maria Black Nomi Gold-Plated Finger Bracelet: Finger bracelets (also disturbingly known as "slave bracelets") are on the common side of the untraditional spectrum. But this one has a particularly striking feel. On NET-A-PORTER for $270.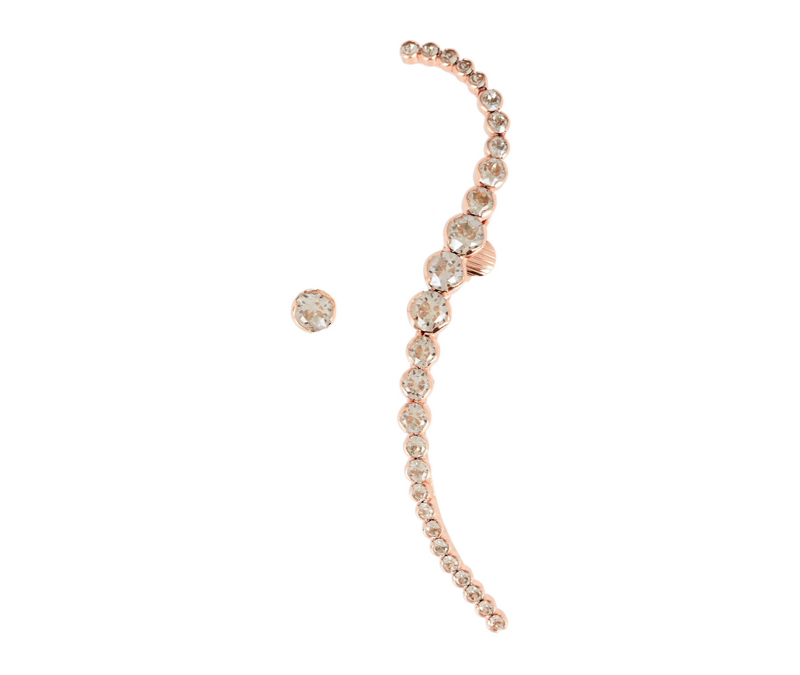 4. Ryan Storer Rose Gold-Plated Swarovski-Crystal Ear Cuff and Stud Earring: This may look like a single dramatic earring, but it's actually a versatile stud-and-snaky-cuff combo. On NET-A-PORTER for $295.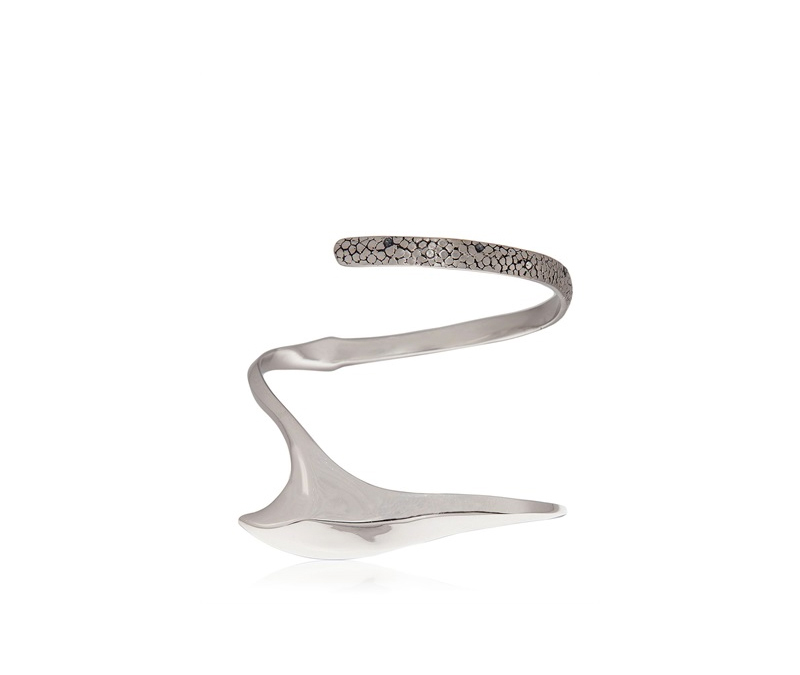 5. Mia D'Arco Ankle Bracelet with Swarovski Crystals: Take your beach game to the next level with a sculptural, otherworldly anklet. No strappy shoes allowed! On Luisa via Roma for $457.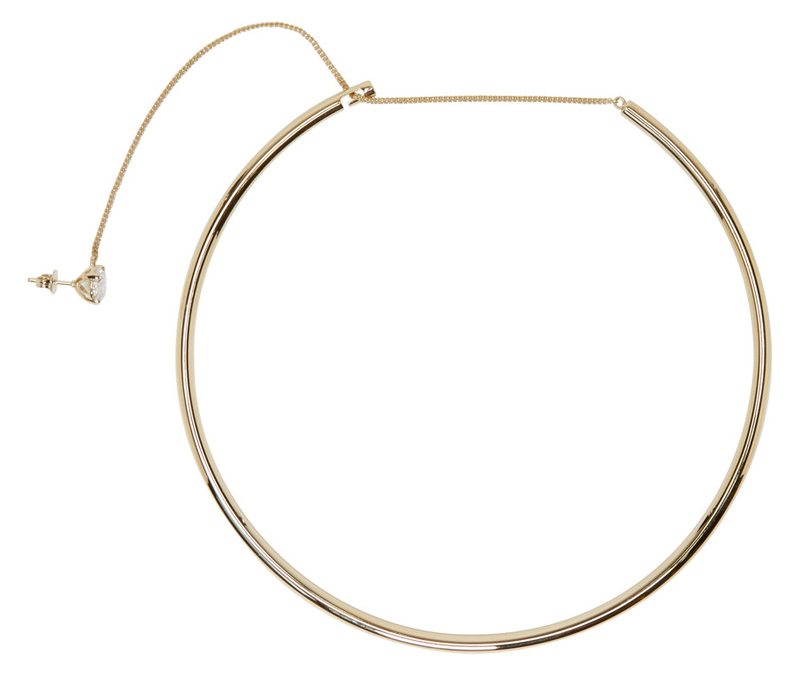 6. Maison Margiela Gold Hybrid Choker:
Go avant-garde with a sleek choker that happens to be slinkily linked to a zircon stud earring. Just avoid wearing it when you go out dancing! On Ssense for $480.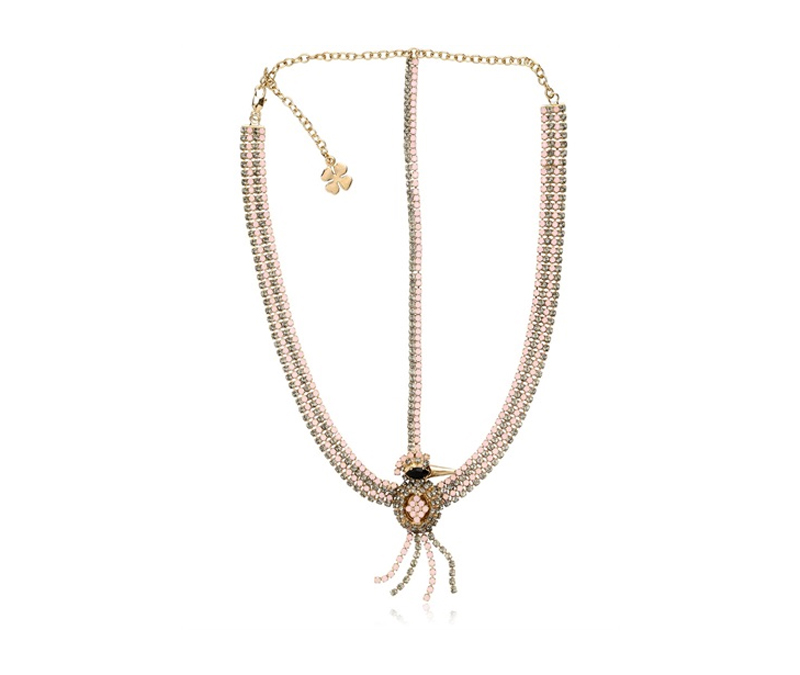 7. Vittorio Ceccoli Phoenix Headband:
Or you can just skip the rest and let them know who's queen, courtesy of a theatrical, bright crystal headpiece. On Luisa via Roma for $538.