Not too long ago (less than a week ago, actually), I was stressing the NYC housing market and hustling like any other out-of-towner trying to make it in this city. Today, I found myself carting around tens of thousands of dollars of jewels and rubbing elbows with famous people that looked familiar but whose names slipped my simple mind.
The thing about having the eye of a crow in this world is that no matter where you go, you end up staring at people in weird places. Namely at their ears, fingers, wrists and never really at their eyes, which is where you should focus. So this is how I found myself saying, "Isn't that a Spinelli Kilcollin ring
?" (at Barneys New York for $4,400) to the creator of Spinelli Kilcollin. He was gracious enough to introduce himself, not snub the ignorant fiend that had somehow infiltrated the swanky party we were standing in.
I am not a short girl; standing 5'8.75"ish I always felt a bit tall in comparison to most girls. Tonight, I was short. 5'10" was the average for beautiful, young things with their equally manicured male counterparts wearing Viking haircuts and leather jackets to fend off the cool, 85-degree breeze. Suddenly, being neck-height is an absolutely legit excuse to ogle the neckwear of a group, and collars were the craze. From beaded '90s vibes to tribal luxe, glamazon necks were cuffed and cradled in precious metals. We've sung the praises of Vita Fede and their immaculate confection of tribal edge and refined glamour; tonight, the designer, Cynthia Sakai, rose to the top again, flanked by several other designers with similar cravings to gently choke the beauties of this earth.
The last two things I noticed in a flurry of visual overload were pearls and butterflies. A butterfly graced the hand of our host, a pavè diamond dainty countered perfectly by an Art Deco black onyx and diamond ring. So quaint. But simultaneously, a resurgence of pearls as a younger generation's gem is refreshing. Pearls are built by living creatures; small orbs of nacre created out of the discomfort of a sea creature embody the underbelly of this feast of pleasant narcissism. Check out some of the faves – young pearls and even younger butterflies to add a reminiscence of spring to your fall-time wardrobe.
All in all, it was a warm welcome to my first Fashion Week event ever, thanks to the realization that all these people also wore capes and costumes to school at some point when it wasn't Halloween (and, of course, thanks to their all-around artistic nature and the creative spirit that drives them). Thank you for not Devil Wears Prada-ing me.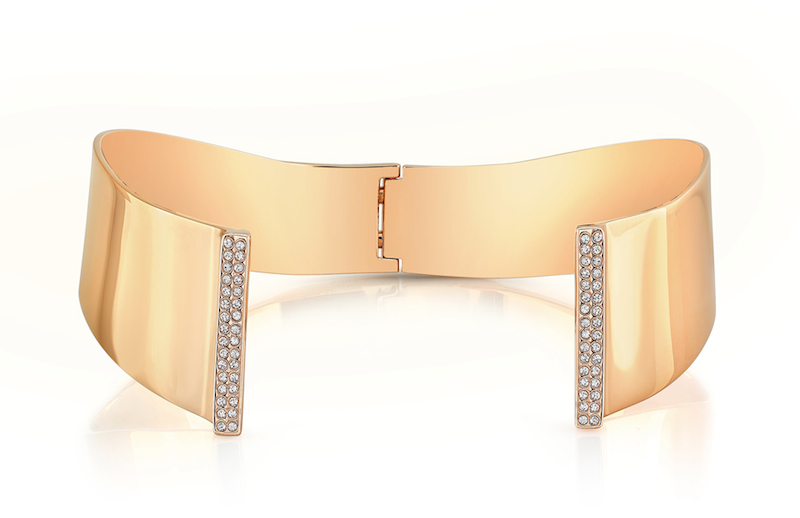 Vita Fede Lia Crystal Collar (at Vita Fede for $1,3000)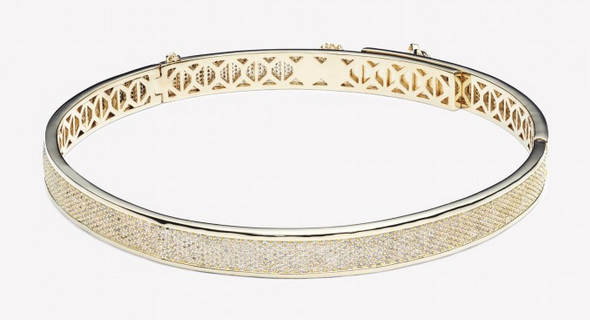 Eddie Borgo Pavé Safety Chain Rose Gold-Plated Cubic Zirconia Choker (at Eddie Borgo for $750)

Jennifer Fisher Highway Choker with Pave White Diamonds (at Jennifer Fisher for $35,000)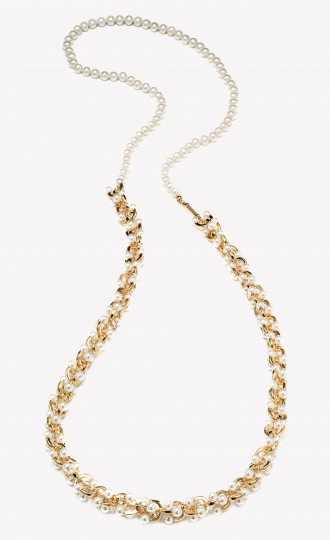 Eddie Borgo 6MM White Pearl Horseshoe Barbell Necklace (at Eddie Borgo for $550)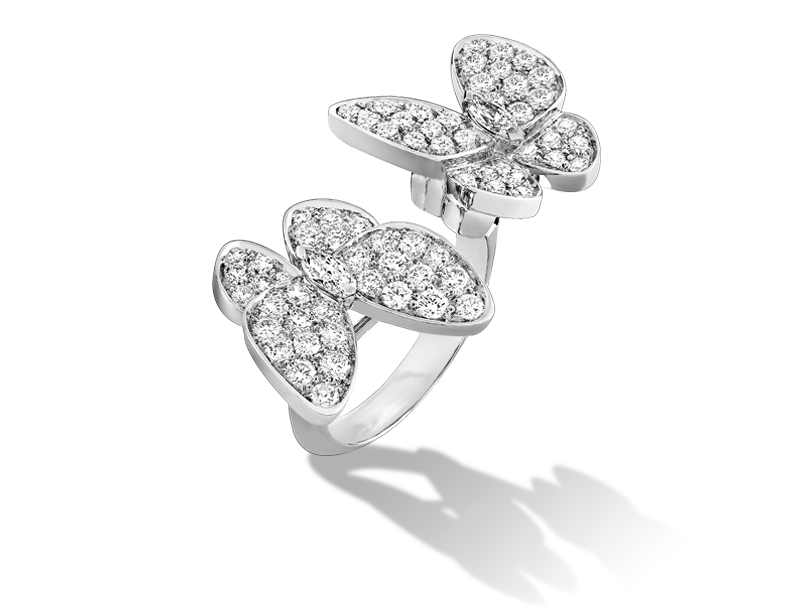 Van Cleef & Arpels Two Butterfly Between the Finger Ring (at Van Cleef & Arpels for $29,600)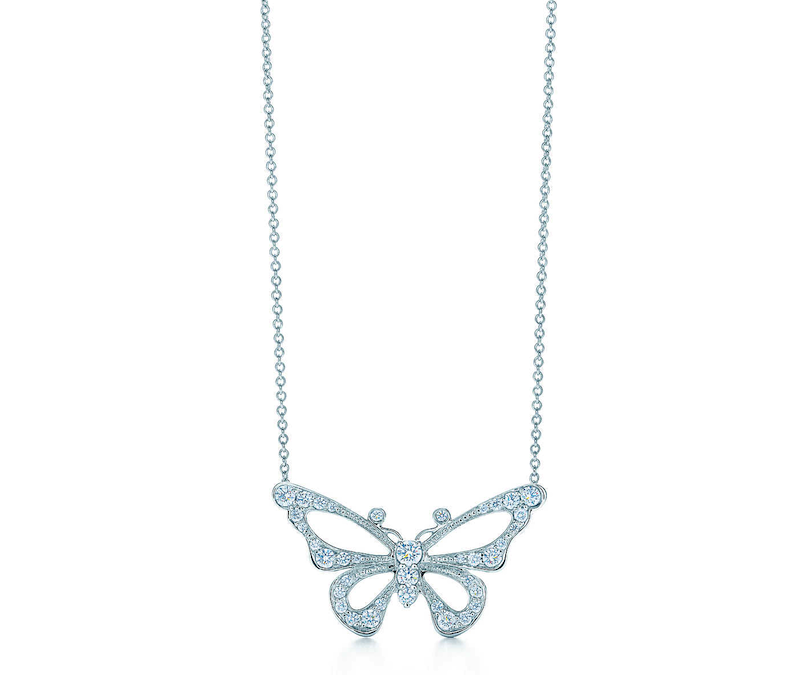 Tiffany Enchant Butterfly Pendant (at Tiffany for $4,100)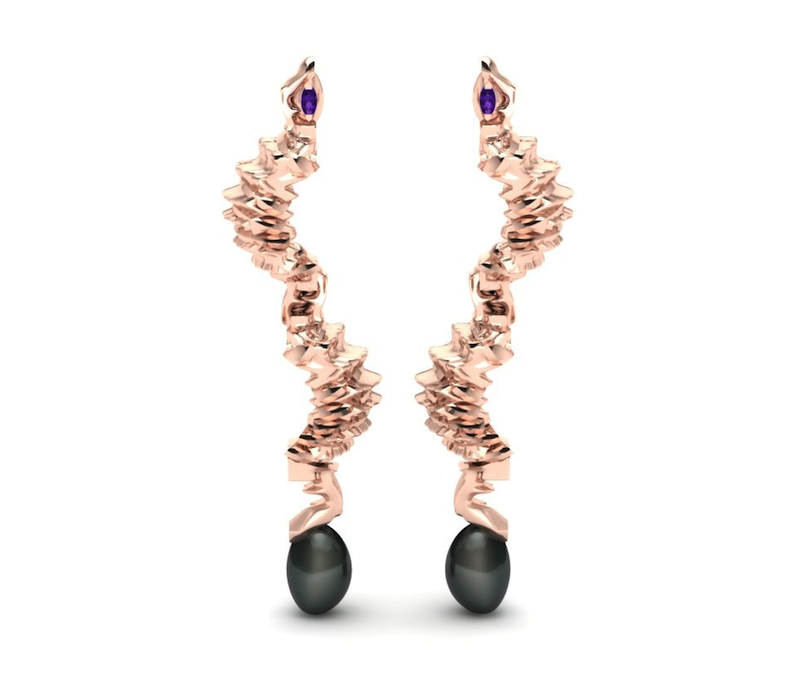 Daniela Cardillo Baroque Pearl Concept Earrings (at Daniela Cardillo)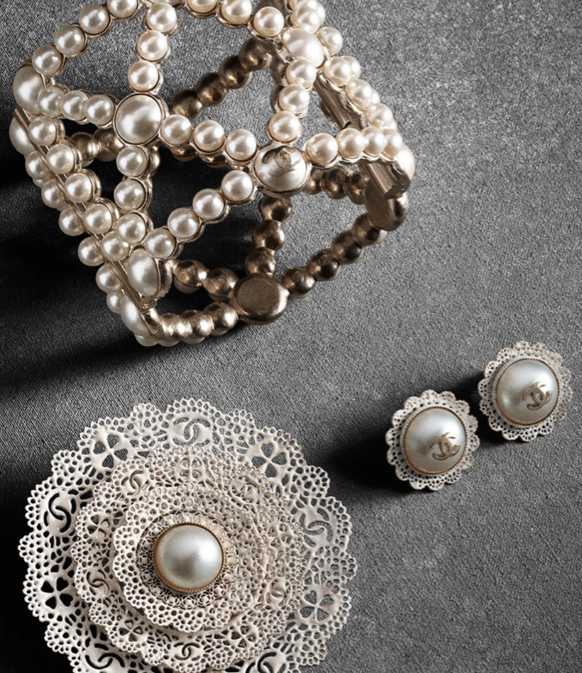 Chanel F/W 15 Pearl Set (at Chanel)
Julia Hagen is currently a student at the Gemological Institute of America. Her love for jewelry started with a red bead bracelet she received as a birthday gift from her grandfather around the age of five. Other healthy addictions include shoes, Crossfit, photography and researching jewelry arts.