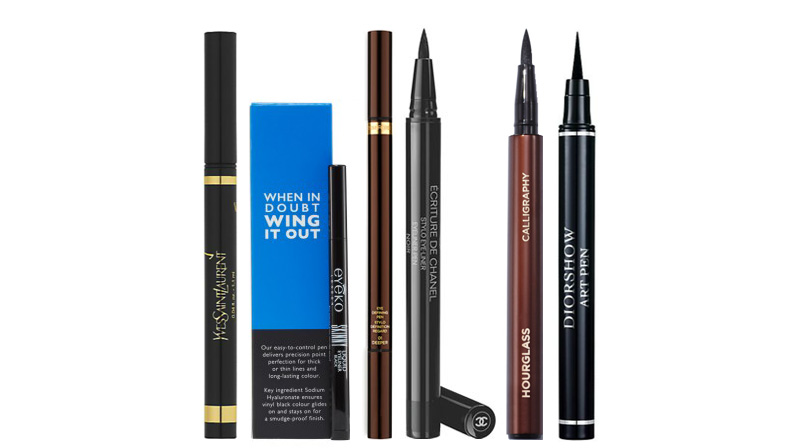 When it comes to makeup, liquid eyeliner is the one thing I use the most, even more so than mascara. It defines the eyes, and more importantly, makes them pop in photos – and we all know how important that is (beauty brands are even formulating their makeup with selfies in mind now). Of course, a kohl liner could do these things too, but the liquid option gives you maximum control and the freedom to do what you want. Gone are the days of sharpening your pencil liners; remember the pink L'Oréal pencils you had to heat up and melt with a lighter? We've come a long way, baby! Here are my top liquid picks, along with pros and cons of each…

Yves Saint Laurent Effet Faux Cils Shocking Felt-Tip Eyeliner: This is for when you want to create fine lines. If you're looking for drama, it would be hard to achieve since the delicate tip is so precise. At Saks Fifth Avenue for $34.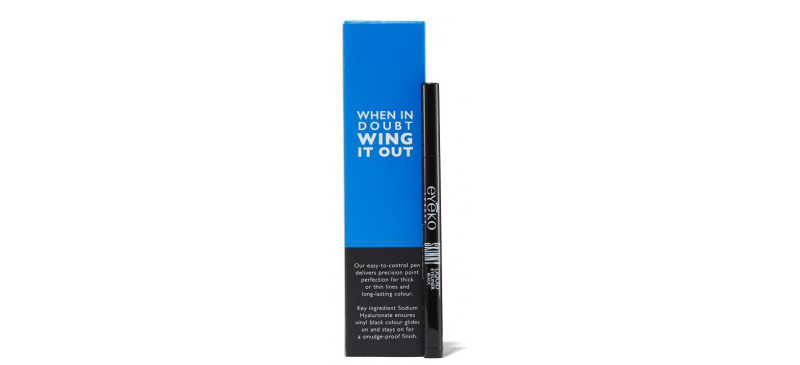 Eyeko Skinny Liquid Eyeliner: With so many options out there, you really don't need to spend a ton on liner. This is actually one of my favorites. The super opaque look is hard to miss, and once you're done for the day, you can basically just peel the formula off (it dries like Elmer's glue). The downside? If you make a mistake applying, you need to fix it immediately before it sets. At Birchbox for $16.

Tom Ford Eye Defining Pen: That said, Tom Ford's is the most expensive – and also my new favorite. The featherlike tip goes on so fluidly that you can barely even feel it touching your skin. You get perfect lines each time with essentially no effort required, and thanks to the dual tip, there's a side so thin that you can color in the little sections between lashes (especially handy when you're wearing falsies and need to fill the gaps). If the price is too high, consider the Chanel as the runner-up to beat. At Neiman Marcus for $56.

Chanel Écriture de Chanel Eyeliner Pen Effortless Definition: This is the liner I use more than any other…so often, in fact, that I have to pick up a new one every other month. The biggest benefit is that the point is fine enough for thin lines, but when pushed a little harder, it can create va-va-voom results too. At Neiman Marcus for $35.

Hourglass Calligraphy Liquid Eyeliner: This thicker tip lays down nice, dark lines, but if you want thinner ones – or even a cat eye flick – you're in trouble. For basic lining, it certainly gets the job done, though, and will stay on all day. At Violet Grey for $32.

Dior Diorshow Art Pen: This is not one of my favorites. The soft felt applicator makes it hard to control, and the color isn't dark enough with just one pass, meaning you'll need to apply several times. At Saks Fifth Avenue for 32.