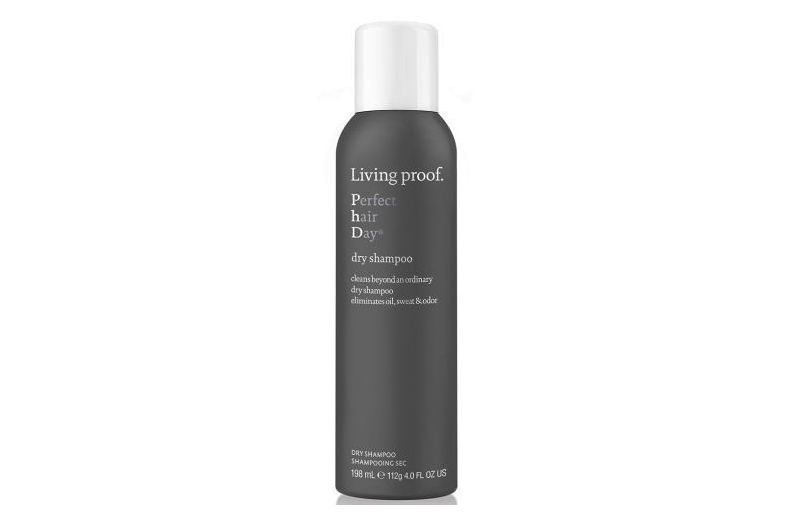 Forget that Jennifer Aniston is involved; the reason I trust Living Proof blindly is that all of their products were developed by scientists, meaning they put function first and foremost. These must work!! True to that, I have yet to try anything from them that I don't love.
Apparently these scientists value form quite a bit as well, though, because not only do their products tend to function better than competitors', they also smell and feel great. The techy brand's latest launch is their Perfect Hair Day Dry Shampoo and, of course, it's not like any old dry shampoo that covers up oily, dirty hair. This one actually cleans your hair – no masking involved. Usually I apply dry shampoo knowing that I'm going to need to wash my hair the next day; this was the first one for which that wasn't the case because there was no residue. It also has that just-washed smell. All you do is apply the product, wait 30 seconds and then brush out your hair section by section. This is a must-have for anyone that exercises regularly and is trying to cut back on how often they wash their hair! Living Proof Perfect Hair Day Dry Shampoo at Sephora
 in 1.8 oz. ($12) or 4 oz. ($22).