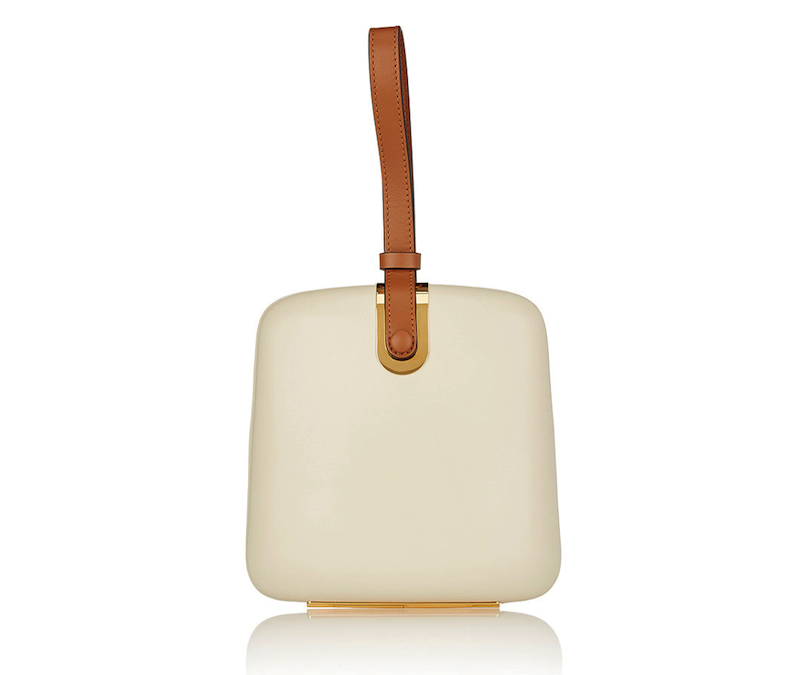 Here's the bottom line: No matter what occurs, this has to be mine. This is the kind of desire at first sight that doesn't dissipate with time, so I ought to just go for it now before I go crazy with longing. Novelty bags are meant to tug at your heart, and Marni does a damn good job making this little number really pull.
It's not your typical novelty bag, though; there's not a bit of wacky lettering, kitschy print, or vivid color to be found. Instead, a clean, classic palette of off-white leather accented with a chestnut-brown strap and golden hardware lets the shape shine. And shine it does. A smooth pochette box meant to dangle flirtatiously from your hand is all I need to be sold. This wristlet is more adorable than kittens and pandas playing together. Yes, it's that cute! Marni bag at Barneys New York
for $1,740.
Wear with: Tie on Haider Ackermann's silk-satin shirt in midnight-blue for a cool spin on evening dressing. On NET-A-PORTER
for $815.