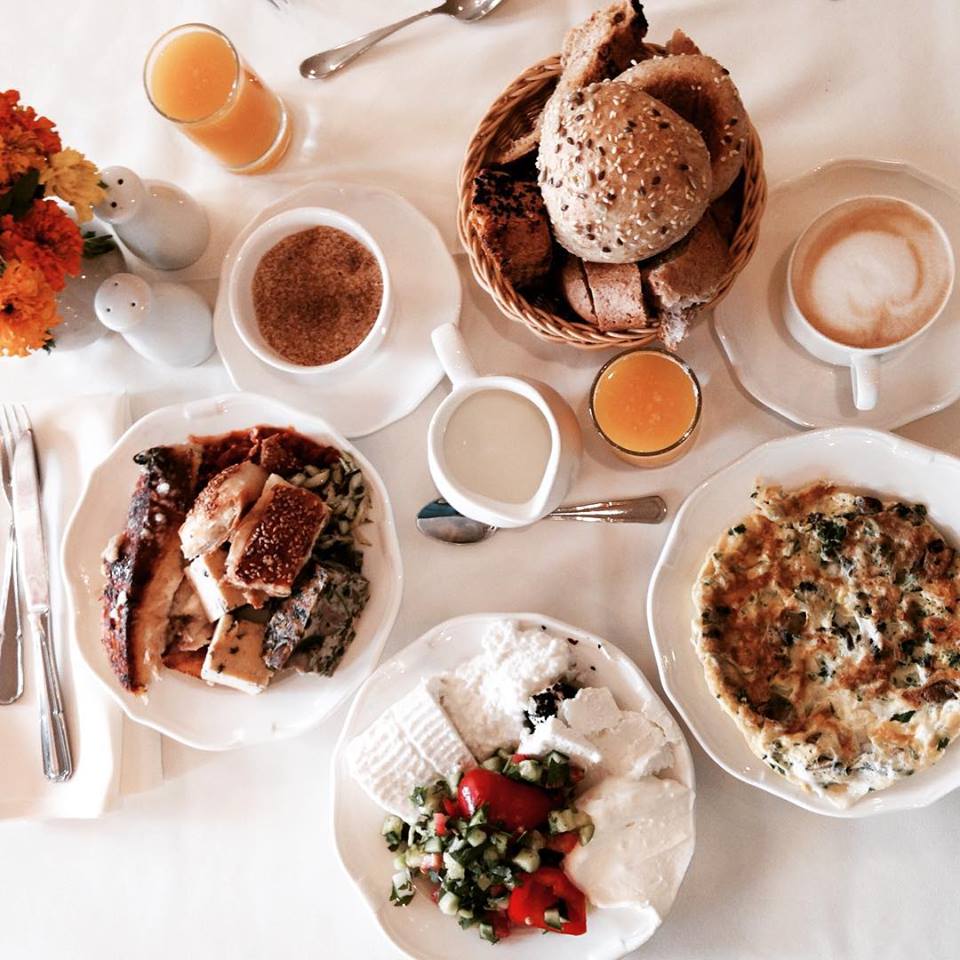 I went to the Lenox Canyon Ranch about four years ago and had the worst experience. The food was awful, the rooms were old, and I felt like I was in a fat farm. I had spent so much time researching Canyon Ranch to make sure it was worth the money and it ended up being such a major disappointment that I didn't consider going to a similar place until someone brought up Mizpe Hayamim. I was immediately intrigued because it's located on a 35-acre organic farm, so unlike Canyon Ranch that serves cheap, flavorless food (seriously, I'm talking boring salads and watery red delicious apples), all of the produce at Mizpe Hayamim is picked just hours before you eat it. WOW. I shop at farmers markets all the time, and I've never tasted fruits and vegetables so delicious in my life. I swear if we had access to this food every day, we'd all look like Gisele!!!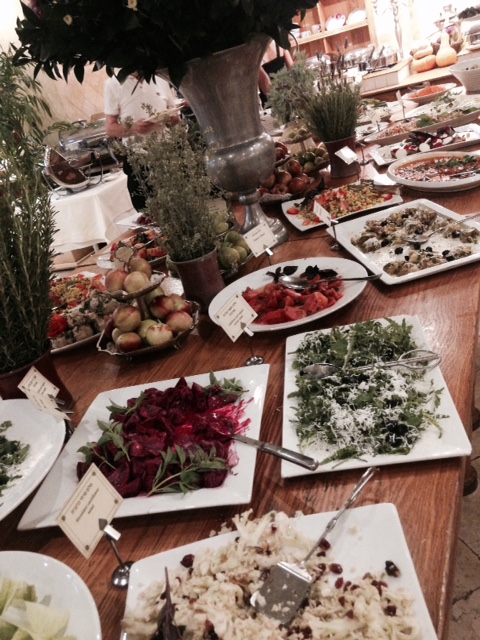 The wellness spa and organic farm retreat is located between Rosh Pina and Safed (worth it even if you're coming from the USA, but especially if you're traveling in Asia and Europe), and features a spa, swimming pool, panoramic terraces overlooking Galilee, and gourmet food like you've never tasted (I can guarantee). I went with a photographer friend of mine who was complaining the whole ride over because while they have a meat restaurant, the first night we were eating at their vegetarian one. Five minutes into our dinner he was ready to cancel the meat restaurant and have the vegetable dishes the next day again. This is someone who NEVER eats healthy, and he was loving all their salads and vegetable dishes. The chefs prepare dozens upon dozens of dishes using their fresh produce and they change from day to day. They also serve fresh, organic pasta and fish, and their breakfast is just as extensive. Because the food is so natural and fresh, however, it's very easy for the body to digest (expect to go to the bathroom more frequently…); so even if you overdose on the desserts – which include fresh ice cream made from their cows' milk, cheeses, and some of the most delicious cakes (the dough!!!) – you won't feel as heavy or bloated as you normally would. Oh, and don't even get me started on their bread station…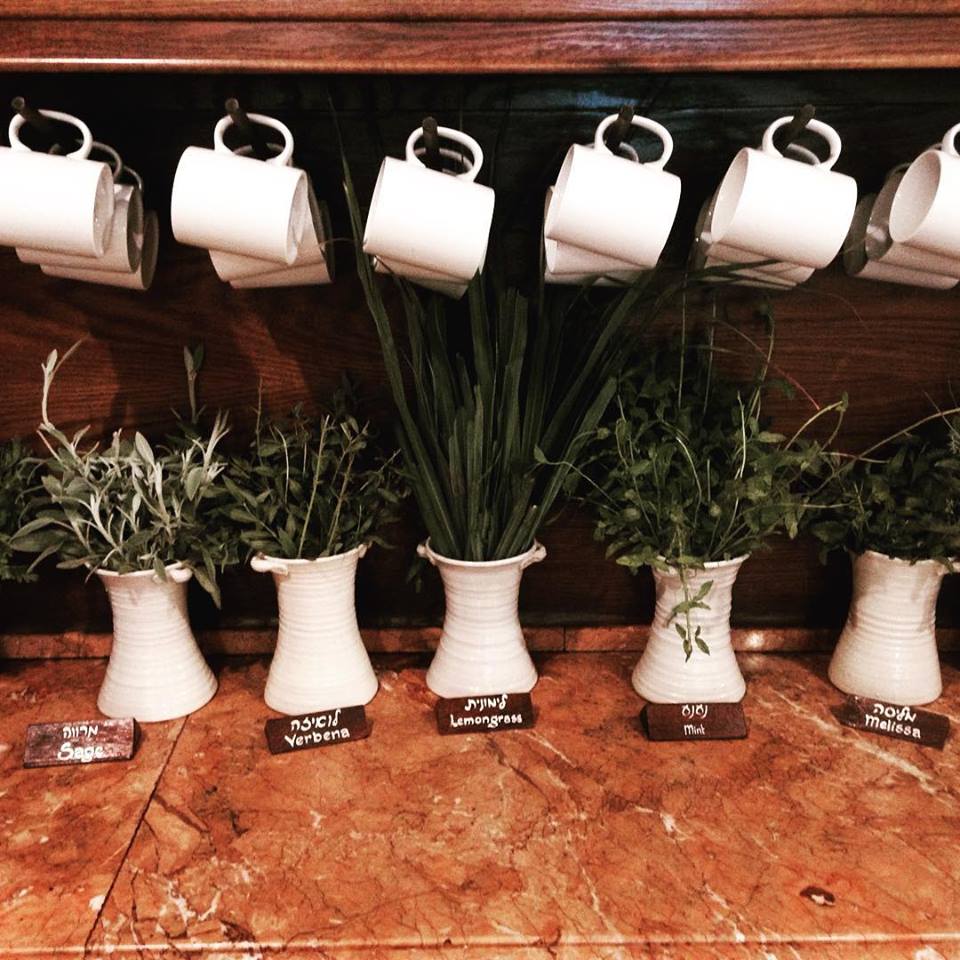 If you're hungry during the day, they put out fresh herbs (picked that morning) and dried fruits (dried on their roof without added sugar or preservatives), as well as spices like cinnamon to make your own tea. There's also coffee (also made in-house) and cakes. Everything, aside from the meat and fish, comes from their farm, which uses the most basic, biblical-inspired farming techniques. It's truly awe-inspiring what they are able to do with a dry, hot, hilly land.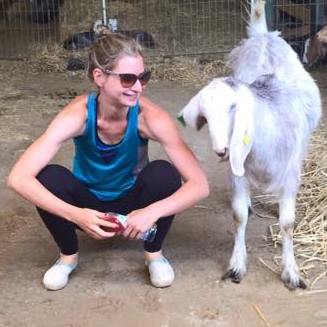 While food is a big part of the trip, the luxury hotel (rooms are very spacious) also offers daily activities like yoga, Pilates and health-themed lectures, and they have a spa with an extensive list of services. You can even take a farm tour, which was my favorite part. Because all of the food is used exclusively for the hotel, they can plant multiple crops in one section – and even on the same tree – so you'll have one tree, for example, growing both cactus fruits and grapes! All the animals are ethically treated and even get organic food to eat. In fact, the animals are kept so pampered and free in nature that the fat in the cow's milk used in all of the hotel's food changes depending on the time of year since the natural food available to the cows changes – the milk can literally go from full fat to not enough fat for a cappuccino!
Luckily, they have a farm shop where you can load up on produce, jams, dried fruits, cakes, breads, cheeses, and cookies to bring home, but again these are for hotel guests only, which is how they can keep the quality so high. You can also buy candles, soaps, oils and other beauty products, all of which are made there as well. They smell and feel amazing!! The spa uses their in-house products, plus Dr. Hauschka's for facials. Lastly, no children under 10 are allowed, so it's a truly quiet, one-of-a-kind oasis worth traveling across the country for.
I'm ready to go back!!