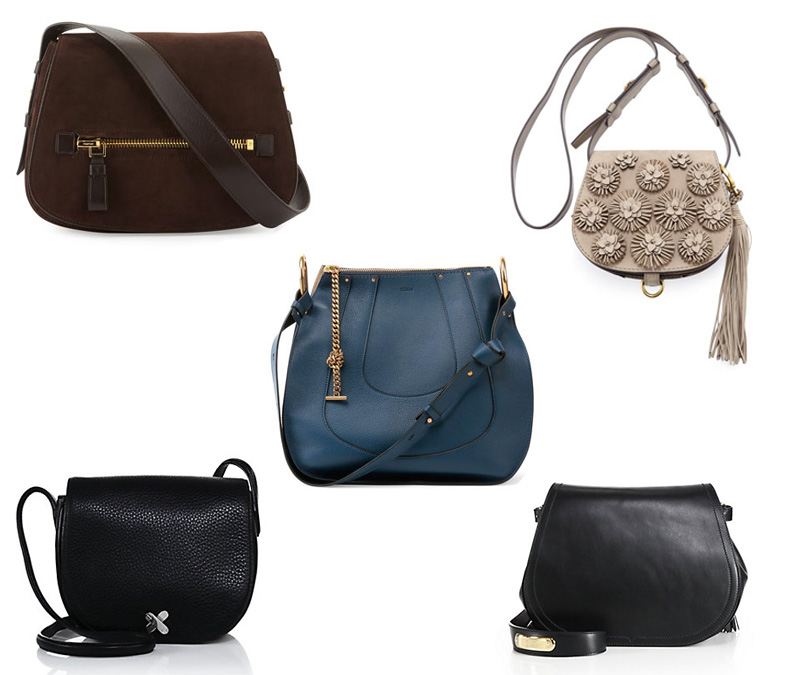 The results from New York Fashion Week are in, and the biggest bag trend off the Spring '16 runway is definitely the saddle bag. It's the perfectly relaxed counterpart to the season's loose silhouettes, sweetly lacy accents, and pajama-reminiscent looks. But why wait until next year to start carrying one? Get ahead of the curve by jumping on the casual, curved bag bandwagon right now.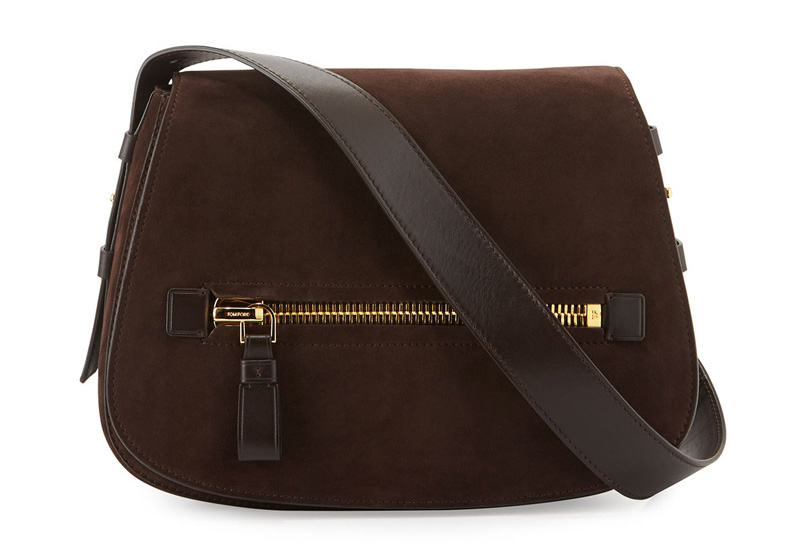 1. Tom Ford Jennifer Medium Suede Saddle Bag:
I just gave praise to the newly lightened-up Jennifer in python. Now I'm loving it in low-key chocolate suede. At Neiman Marcus for $1,890.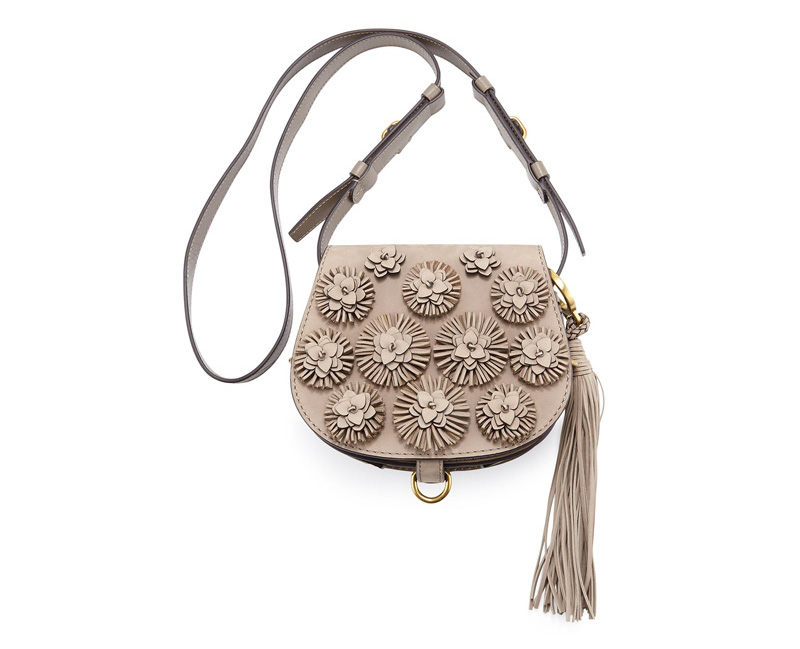 2. Tory Burch Mini Embellished Saddle Bag:
Who says a saddle has to feel rugged? Tory takes hers in an untraditional route with whimsical floral embellishments and the flourish of an elongated tassel. At Neiman Marcus for $695.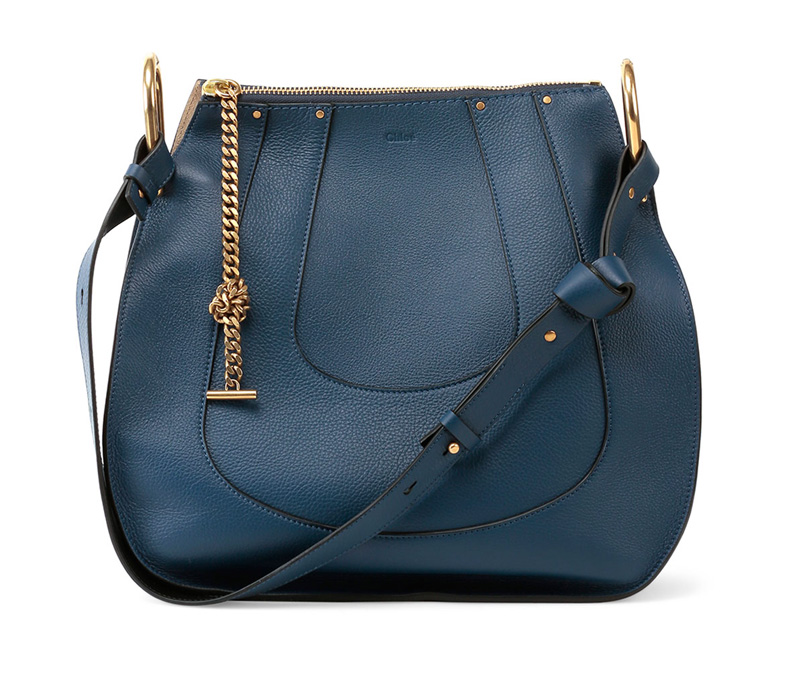 3. Chloé Hayley Small Hobo Bag:
While the Drew is the more popular saddle from Chloé, I really love the Hayley for its true saddle feel. This one makes me feel like I'm heading out to the wide, open prairie, while the Drew prefers to stay in the city. At Neiman Marcus for $1,890.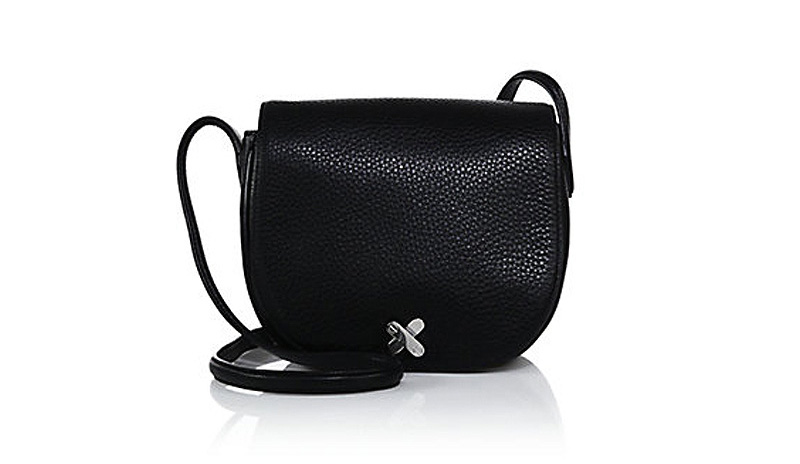 4. Alexander Wang Lia Crux Leather Saddle Bag:
Sometimes the coolest bags are the most pared-down. Case in point: Alex Wang's way with pebbled black leather and minimal hardware. The functionality can't be overstated; this is probably the easiest bag you'll ever use. At Saks Fifth Avenue for $825.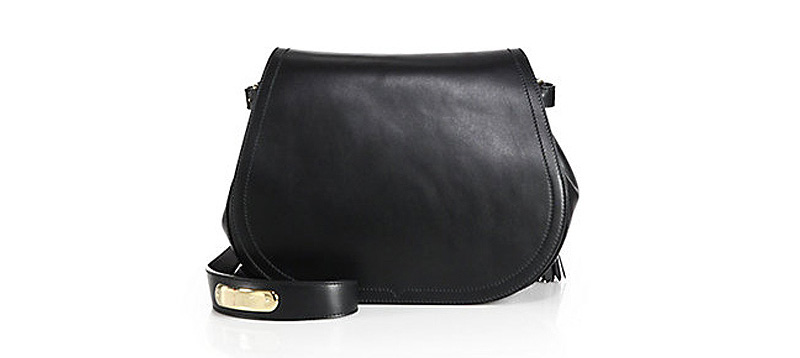 5. Ralph Lauren Equestrian Crossbody Bag:
You cannot talk about the saddle bag without talking about Ralph Lauren. I've have this saddle for years, and it still plays a big part in my life because I live in horse country. This current saddle is more refined with gorgeous polished leather and great details for the ultimate in timelessness. At Saks Fifth Avenue for $1,250.