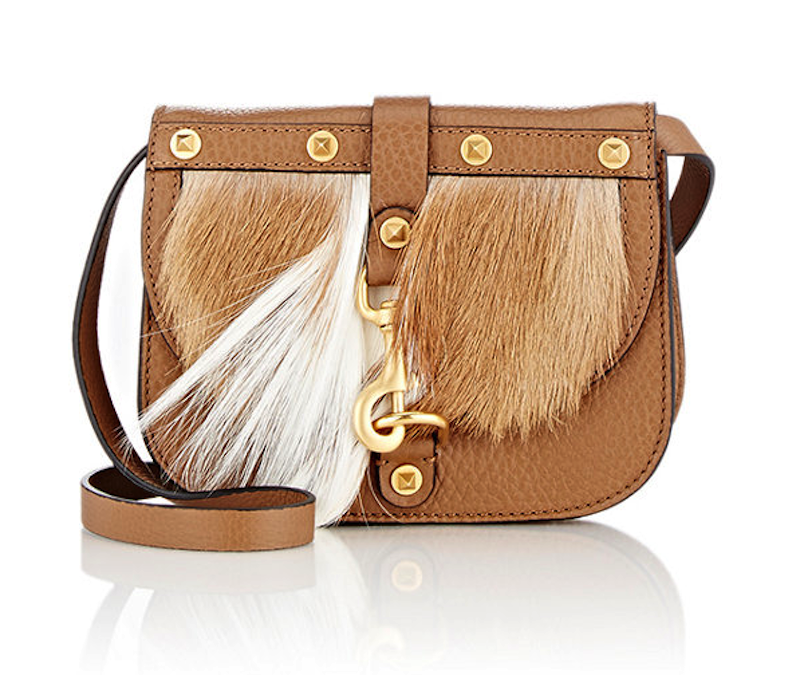 While I may not be adventurous enough for a crazy, fun hairstyle these days (the '80s were a whole different story!), I can definitely project that side of myself with the right bag. Like this twist on the fur-covered front flap by Valentino.
That tuft of hair hanging down is about all the controversy I can muster up the energy to manage, and even so, it's making me feel like an instant badass. On a bigger bag, this asymmetric mohawk of a white mane, contrasted against caramel antelope fur, would cross the line into the category of bad taste. But contained on a cute mini crossbody, it is untamed perfection. It doesn't hurt that the shoulder strap comes off, turning this into the best little clutch for a party. Valentino bag at Barneys New York
for $1,795.
Wear with: It's also rare for me to whip out the stilettos, but if I'm going to do it, I'm going all-out with Tom Ford. These strappy sandals put your ankles under lock and key. On NET-A-PORTER
for $990.