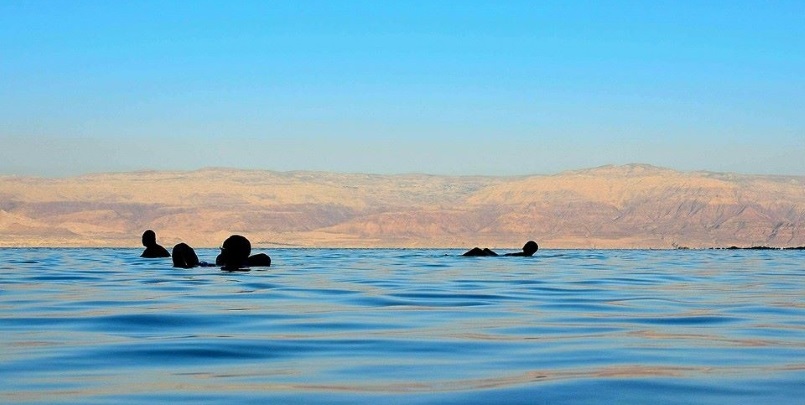 Anyone who has been to the Dead Sea can attest to its breathtaking beauty and just how darn cool it is!! It's amazing! You literally can't swim no matter how hard you try. The amount of salt makes it impossible for you to do anything besides float, which also means you want to stay far away from anyone splashing about as it will seriously burn your eyes (and yes, that means you can forget about diving here…). I've been escaping hectic NYC life on and off and coming to Tel Aviv, and recently I did a tour with a popular tour group there, Tourist Israel. They have a one-day tour to Masada and the Dead Sea. Everything is included, including your hotel pickup for just around $100. It's an amazing experience with well-versed tour guides and a scenic drive, but even if you can't squeeze in a trip to soak in the mineral-rich sea (and cover yourself from head to toe in brown Dead Sea mud!) there are fantastic skincare products that use these powerful ingredients – and they tend to be inexpensive. In fact, the mud is so instantly skin-smoothing that many people come to the Dead Sea with a cup or bag so they can take some of the sea's mud home with them.
We made a few stops while on the trip (it starts at 7:15 am and drops you back at your hotel around 6 pm), so I was able to checkout a number of different products including ones from brands you can easily get stateside like Ahava and Seacret. Of course, the commercial products aren't as exciting as actually floating in the sea covered in mud, but they're effective and way less messy!
Here's a look at why you might want to consider adding some Dead Sea salt-based products and muds to your beauty routine.
1. They're incredibly high in skin-soothing – and smoothing – minerals and will work instantly.
2. The muds will work to quickly draw out impurities in your skin.
3. They are often used to relax sore muscles.
4. The muds will help boost circulation.
5. There aren't really any side effects, and children and pregnant women can use them.
6. They've been shown to help fight chronic disease.
7. The mineral-rich mud can help prevent hair loss.
Again, going to the source is optimal, but commercial products are a great place to start if that's not an option.