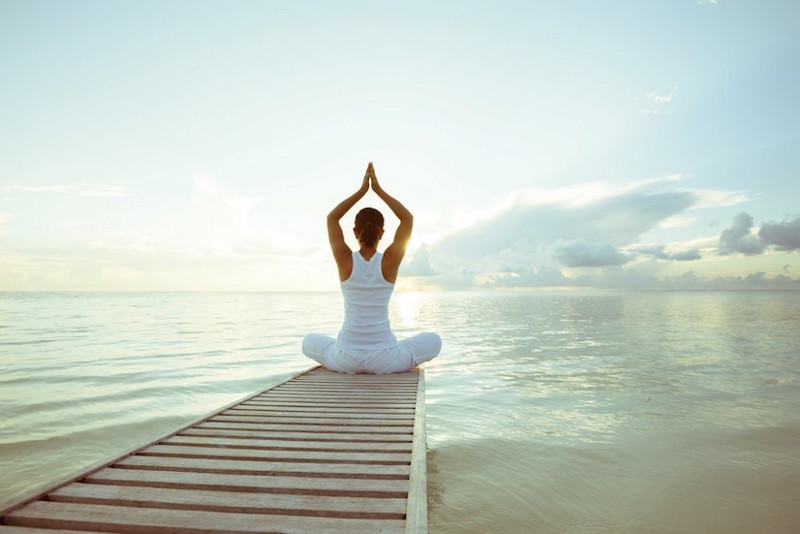 Dad bods have been getting a lot of attention lately and while it can be endearing when a father-to-be supports the mother by munching alongside with her, no man really wants a pregnancy belly or man boobs. As for moms, it's a fine line between listening to your body and overindulging – especially when stress hits during pregnancy. With that in mind, Selvera Wellness dietitian Mackenzie Reeser has shared with us some tips for future parents to bear in mind during these critical nine months.
Keep up your exercise routine
Routines are important for many people in their efforts to stay healthy, and as great as that baby is going to be, it will definitely bust up your routines! Use pregnancy as an opportunity to solidify your exercise regimen so that you are at your fittest when your due date rolls around. Then be ready to adjust to a new exercise schedule when the baby comes.
Take a minute to meditate
When you have more people in your house and fewer hours of sleep, you'll want to have strong stress management skills. Meditation is an excellent way to manage stress. Begin practicing now with just a few minutes of deep breathing in a quiet place and gradually increase. Eventually you'll be able to relax with ease.
Just eat for one
Mom may be "eating for two," but dad shouldn't be! If you eat like you're growing another person inside you for nine months, you may end up looking like you have been. Keep your portion sizes similar to your pre-pregnancy norms. It's also important to note that most moms-to-be only need about 300 extra calories a day to feed their growing children.
Be careful with cravings
And this one isn't just for moms! As moms-to-be, it's very important to listen to what your body needs. But dads-to-be, when she asks you to pick up chocolate ice cream and tacos on your way home from work, you're not obligated to get some for yourself. Keep some easy, healthy foods at home that you can put together for yourself when she has a mealtime craving. For food runs that happen when you may not be hungry, why not chat while she eats? Maybe you'll brainstorm the perfect baby name!
Drink alcohol consciously
This is a way you can support your partner while maintaining your bod. She will be cutting out alcohol, so at parties and other events consider sipping water or a little virgin punch along with her.
Image Credit: Escape Anxiety