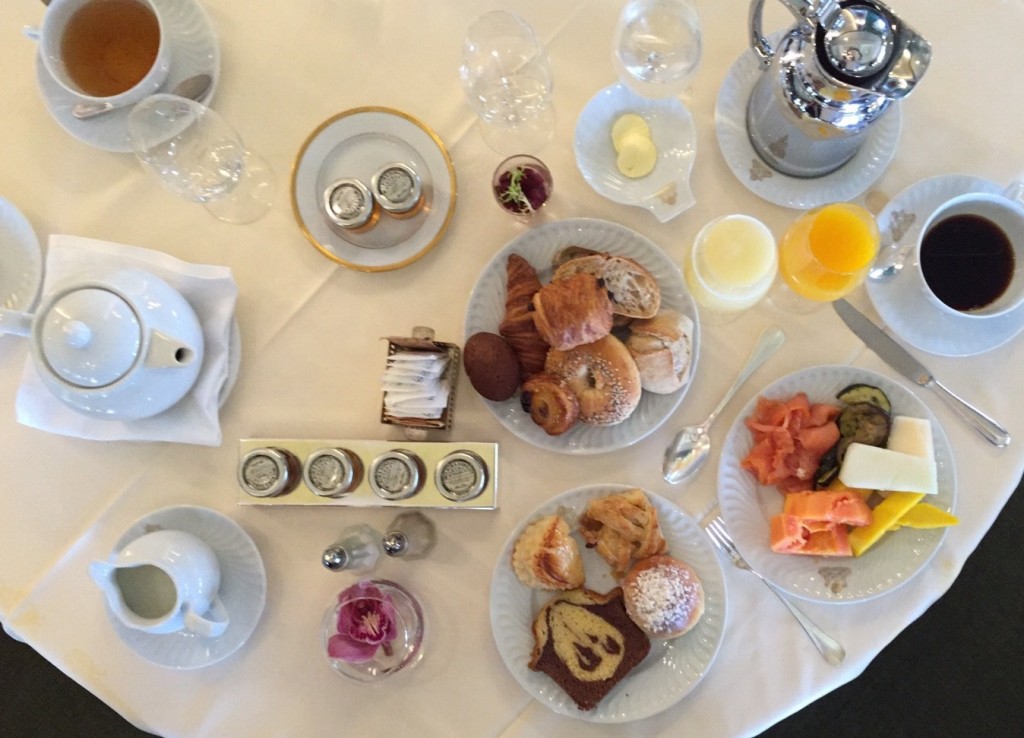 An ideal vacation in my book is one that combines sightseeing with relaxation, gourmet meals, and some kind of physical activity. Mykonos, Capri, St. Tropez…they all offer this, but so does Portugal, an oft-overlooked travel destination. I'm writing this from one of the beaches in Algarve where I'm nursing a stomach full of more food than I can recount (so, so good!), but this marvelous trip started in Lisbon.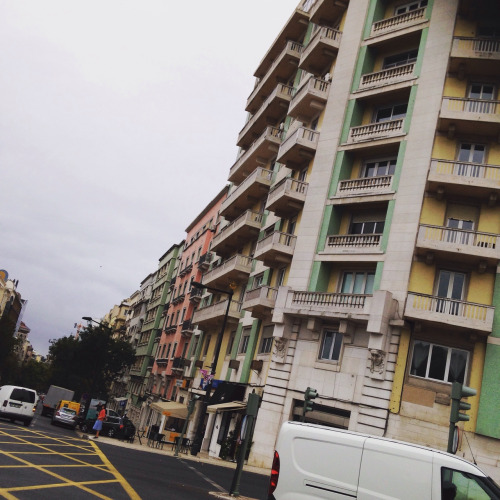 A vibrant and wonderfully colorful city filled with designer shops, cute cafes, and stunning architecture, Lisbon is truly a one-of-a-kind European city. I'd recommend taking the Hop-On, Hop-Off bus and staying at the Four Seasons Hotel Ritz Lisbon, which is easily one of the best hotels I've ever stayed at. Their fitness center and breakfast alone are worth the flight and stay! Pictured all the way above is just a small sample from their gourmet breakfast buffet. As for the fitness center, it takes up the entire top floor of the hotel and has everything from an outdoor running track to a Pilates room and a boxing center, as well as all the classic gym equipment you'd expect from a luxury hotel. The rooms, the lobby…everything is sumptuously spacious and the service is immaculate. I honestly didn't want to leave my room. If you do leave, you're just a few steps from the sightseeing buses and the main luxury shopping area.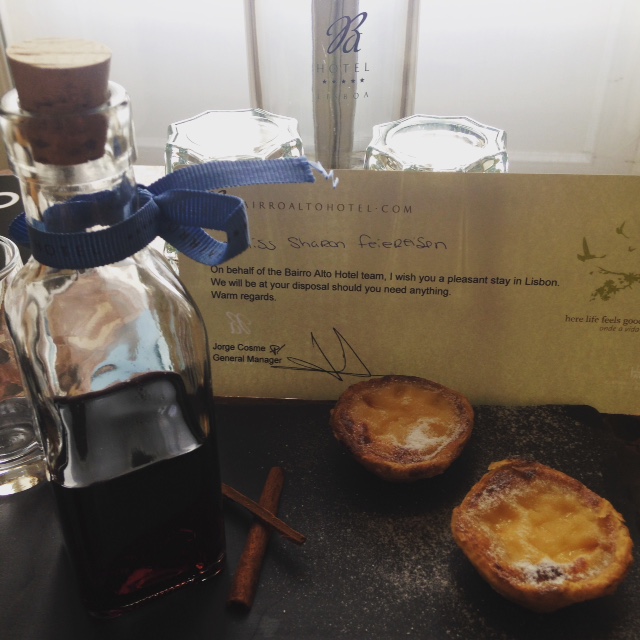 The Ritz is a sprawling hotel with over 200 rooms. If you're looking for a more boutique experience without sacrificing luxury or service, check out Bairro Alto. The dining isn't as lavish, but it includes a solid breakfast and there's an awesome rooftop bar/small bites eatery with sweeping city (including water) views. The rooms are beautifully appointed and spacious, and the hotel has a very central location (it's in the center next to tons of stores and cafes, and about 20 seconds from Hermès!). For a cool, trendy vibe, this is the place to stay.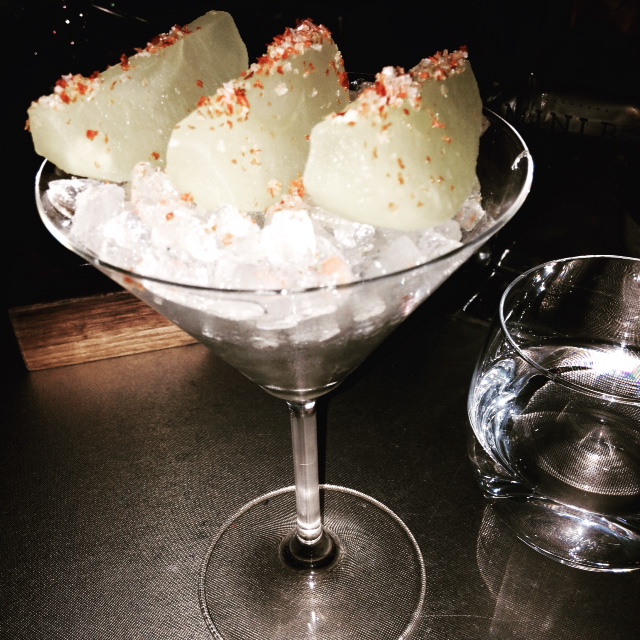 Overall, the food outside the hotels I stayed at was decent. The only real standout was Mini Bar. It's a must! I had a 13-course tasting at the molecular gastronomy restaurant for a very reasonable 48.50 euros. For an idea of what to expect, the above was my cocktail – a margarita vacuum sealed in an apple!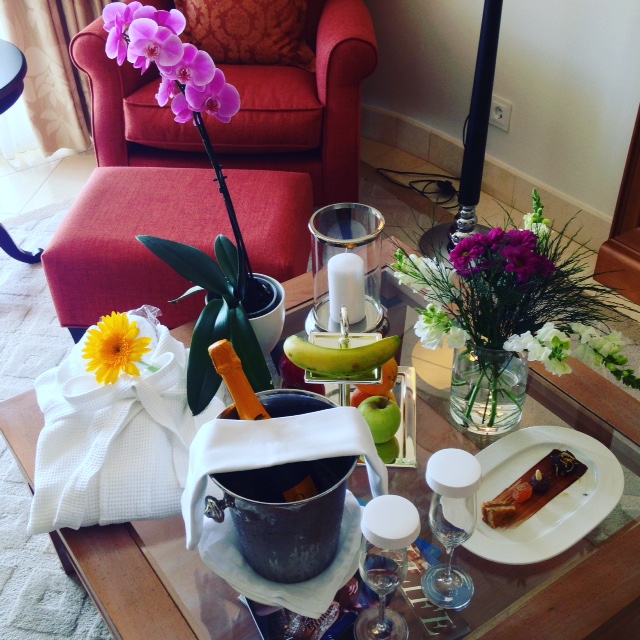 Next, rent a car and drive two hours to Algarve where you'll find Portugal's famous coastline. There really is only one hotel to stay at and that is Vila Vita Parc, a luxury resort so beautiful you could easily spend a week there without ever leaving the sprawling premise. Above is an image of some of the goodies that waited for me when I checked in.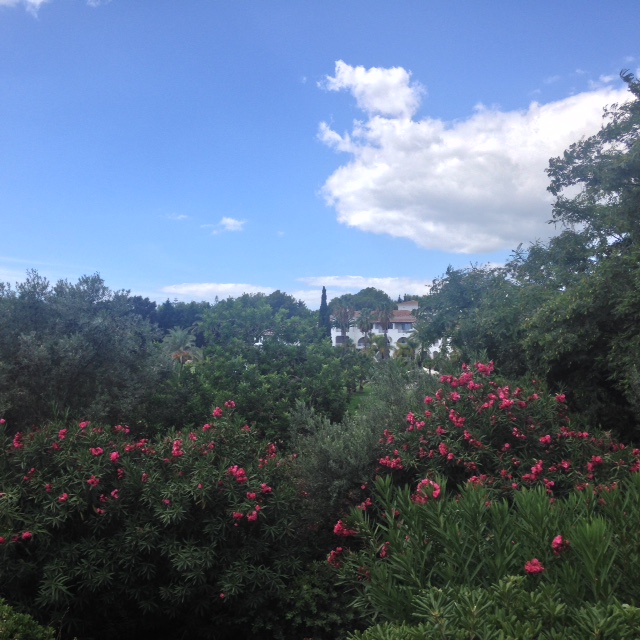 And above is the view from my room! Everywhere you walk there is lush greenery, along with multiple pools, countless cafes and restaurants (including one with two Michelin stars), and a gourmet buffet breakfast. Luckily there's a gym to help work off all the calories, as well as golf, surfing, swimming and a variety of other active pursuits.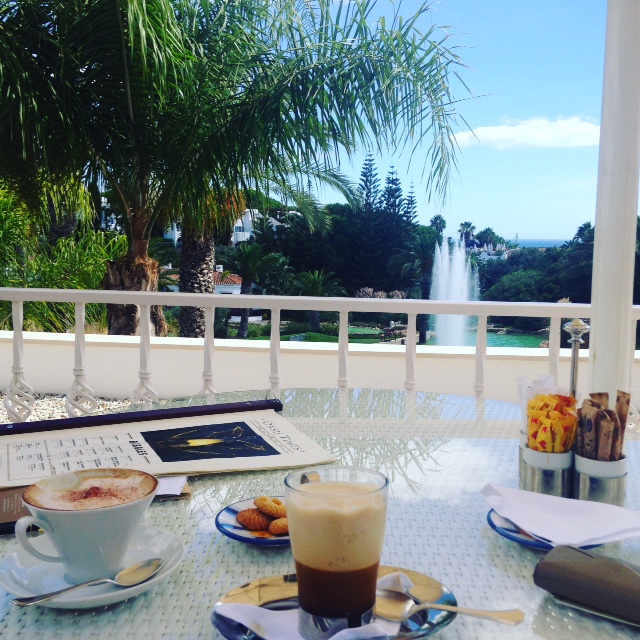 I'm not gonna lie, though, I spent most of my day eating and drinking coffee!! If you do want to venture out, it's worth doing so at least one of the days. Head to the neighboring beaches (about 15 minutes away). Below is an image I snapped of the stunning landscape. I didn't do it, but if you have time you can rent a boat and actually go through those beautiful formations.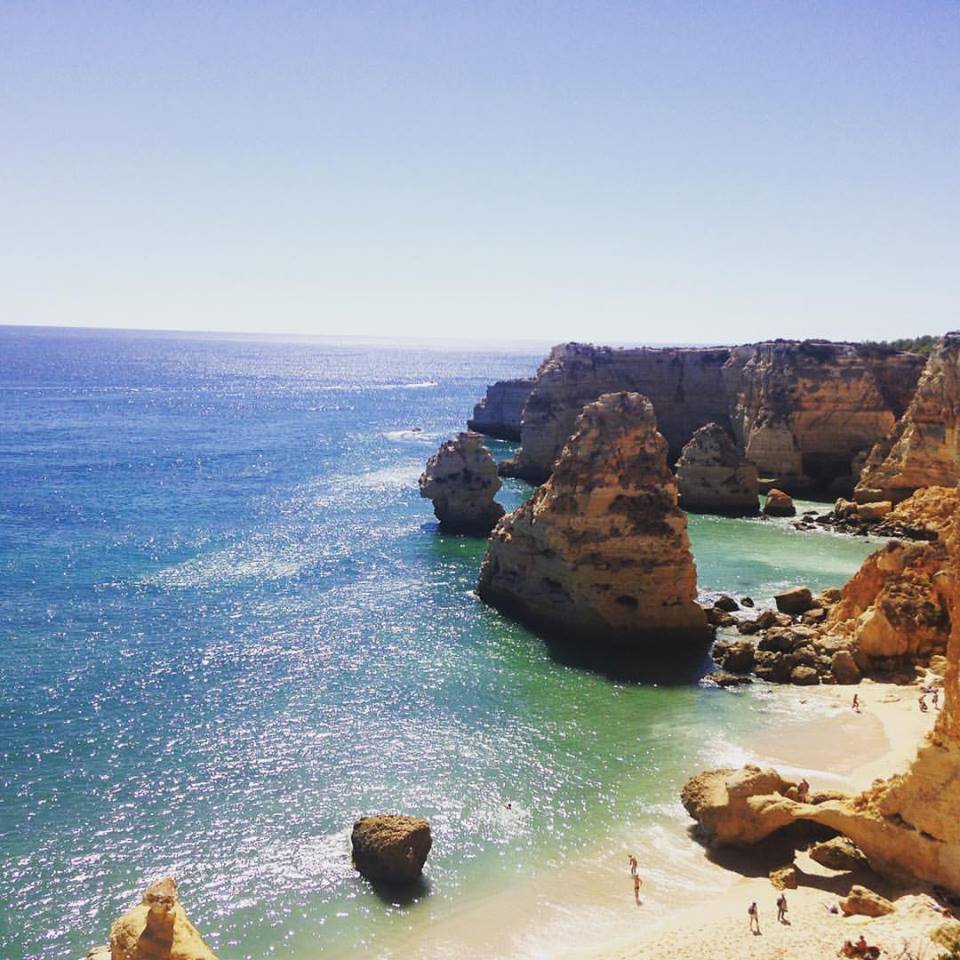 Whether you're traveling with girlfriends, your significant other, your family, or small children, I can't recommend Portugal enough!