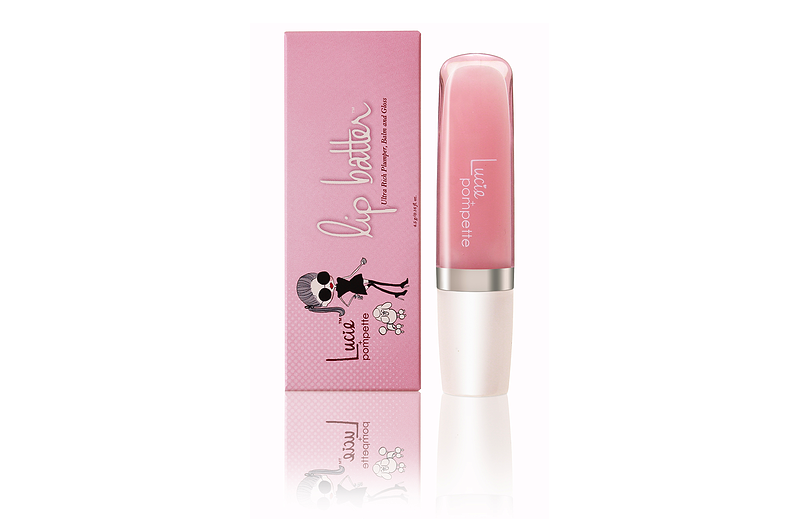 Launched this fall, Lucie and Pompette is a French-inspired line created by Eric Sakas, who helped develop Kevyn Aucoin's product line
…needless to say, this is a guy who knows a thing or two about beauty, which had me curious to try his glosses (even though I don't tend to wear anything aside from lip balm). The line consists of five Lip Batters and two cosmetic clutches, a.k.a. Lucie bags. The bags are a little too tween for my taste, but I'm loving the packaging of the simple, lightweight, and flat lip products (i.e. ones that are easy to fit into an envelope clutch); and they do deliver on their triple-action claim to plump, gloss, and treat. Note, however, that there's a tingling sensation, which is what results in the plumping effect. I personally can't see myself wearing a tingling product on a daily basis, but I'm also not into plumping my lips…As for the color, that's where the line delivered the most in my book. The shades have a soft wash of color, meaning you're getting a natural result with just the right amount of (non-sticky!) shine. The applicator also worked well, even though I tend to find brush wands more effective than sponge ones.
What are your thoughts on the French girl-inspired packaging? Is it more tween or would you use these products as adult women?