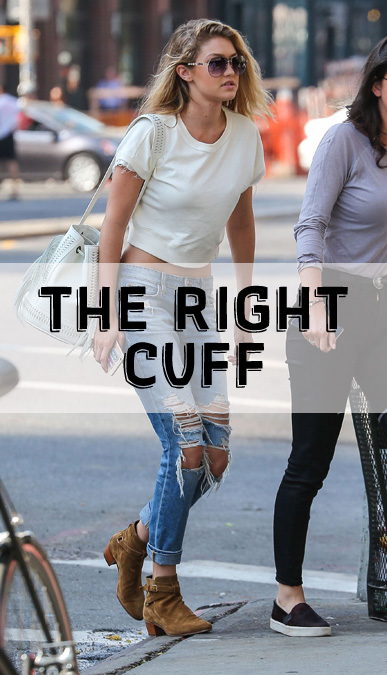 We're all concerned about how to cuff, which we should be, but really it's about which cuff goes with which shoe. You want to cuff your jeans so you can showcase your shoes but make sure you've got the right cuff. There's an art to it. Just look at this array of recently cuffed celebs. Always effortless Gigi Hadid nailed a casual daytime mood by combining semi-slouchy, knee-shredded jeans with easy suede booties.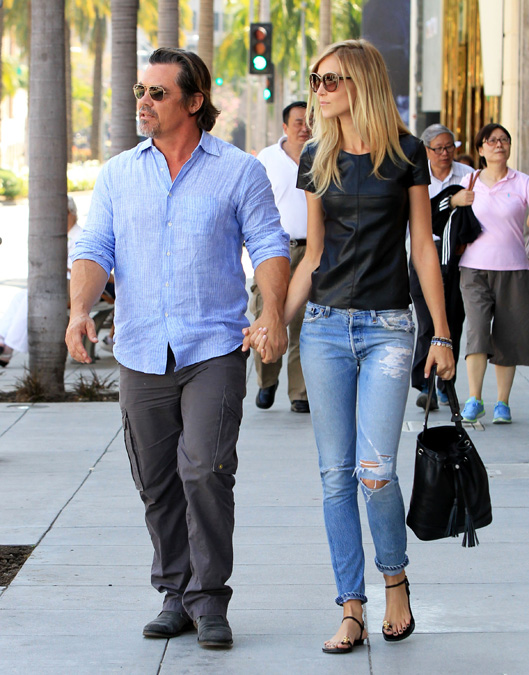 Kathryn Boyd, also known as Josh Brolin's assistant-turned-fiancé, showcased a spot-on transitional look by pairing her distressed, straight-leg pair with a nearly naked flat sandal. Skinny jeans that are tapered work best with flats, and like you see here, a simple, single cuff is all you need. Don't ever wear flats with your jeans pooling around your feet.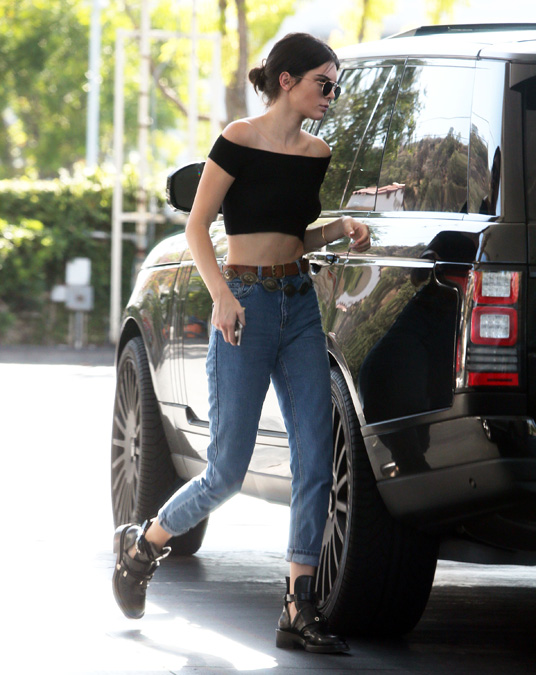 A chunky boot (à la Balenciaga) is the right match for Kendall Jenner's relaxed-fit yet high-waisted pair of jeans. You want to show some skin when cuffing with boots so you can see what's what.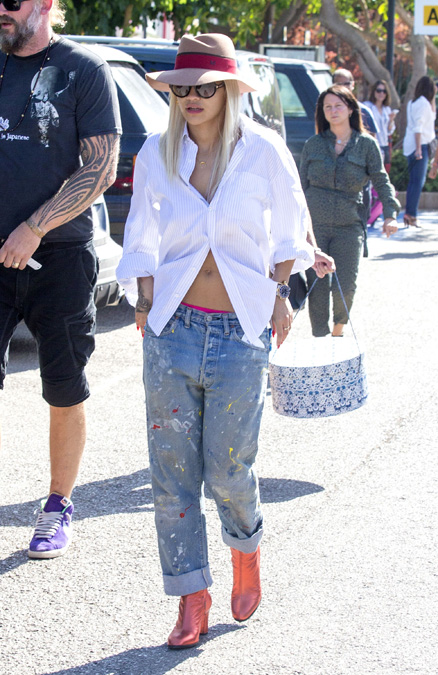 When the boots and jeans all meld together, it becomes a bit of a mess, like Rita Ora here with wide leg pants.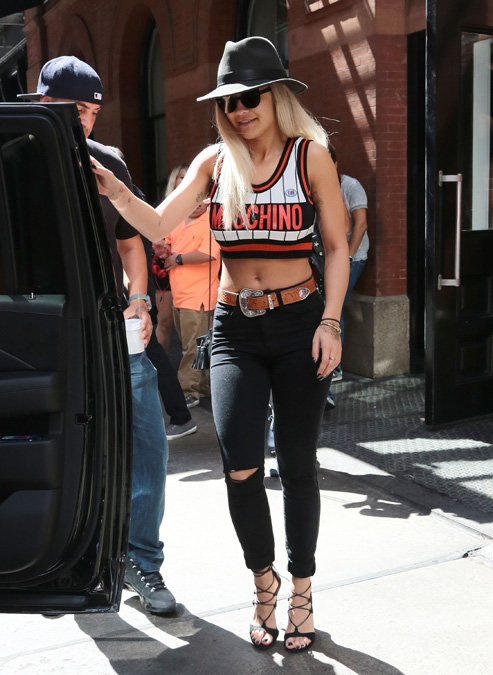 But Rita nailed it here with the right cuff and the perfect strappy sandals for a sexy look that shows off the shoe.
You can't just combine any cuffed pair with any old shoe; it's all about consciously creating a coordinating look. But there's no need to overthink it. I've picked the perfect pairings for you, to take all the guesswork out of the cuffed equation: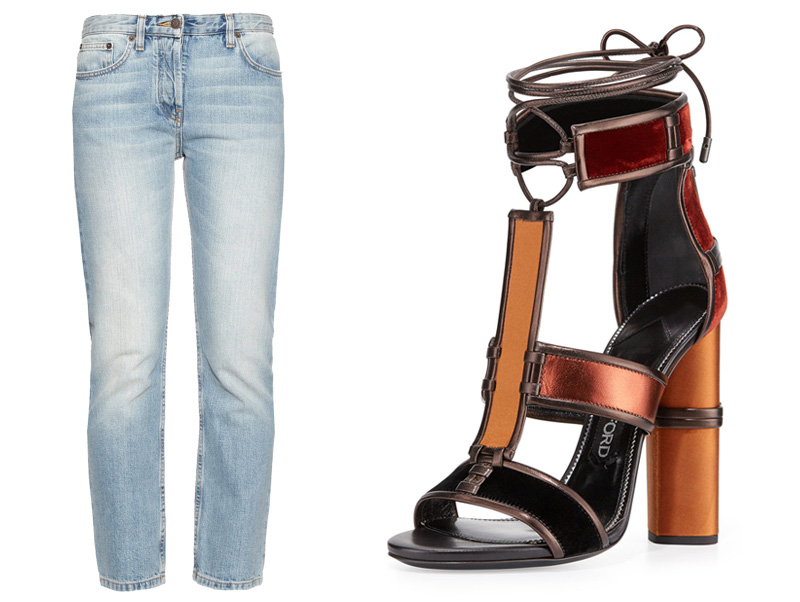 1. Straight Cuff: The Row Ashland Low-Rise Straight-Leg Jeans and Tom Ford Patchwork Leather Cage Sandal: Classic, straight-leg jeans with a clean cuff are the right match for a killer pair of cage sandals, like Tom's ankle-wrap pair. Jeans, $613 on MATCHESFASHION.com, and shoes, $1,490 at Neiman Marcus.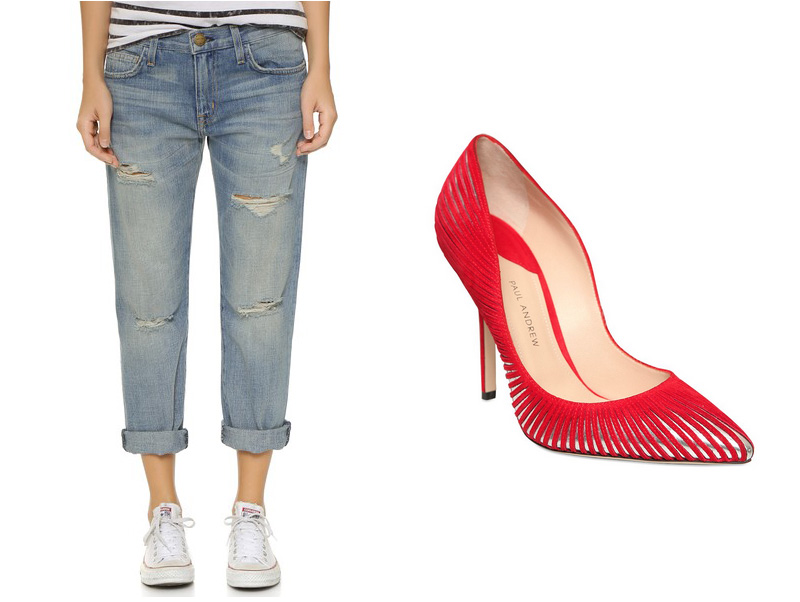 2. Thick Cuff: Current/Elliott The Boyfriend Jeans and Paul Andrew 105mm Colombus Mirror Cutout Suede Pumps: Give your relaxed boyfriend jeans a nice, thick cuff and juxtapose them with a pair of red-hot, femme-fatale pumps. Jeans, $229 on Shopbop, and shoes, $845 on Luisa via Roma.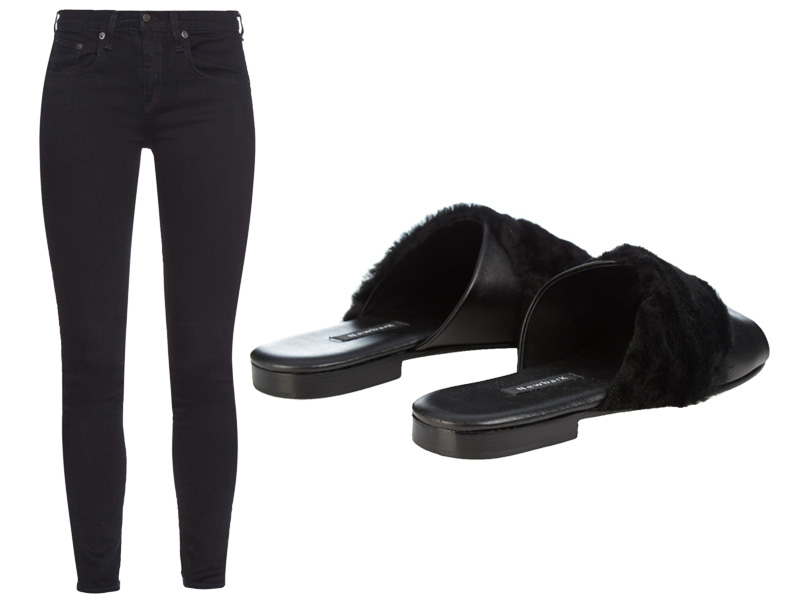 3. Simple Cuff: Rag & Bone Coal High-Rise Skinny Jeans and Newbark Yasmin Leather and Shearling Slides: A dark, skinny pair warrants a subtle, fuss-free cuff and an equally relaxed slide-on sandal style. Jeans, $262, and shoes, $525, both on MATCHESFASHION.com.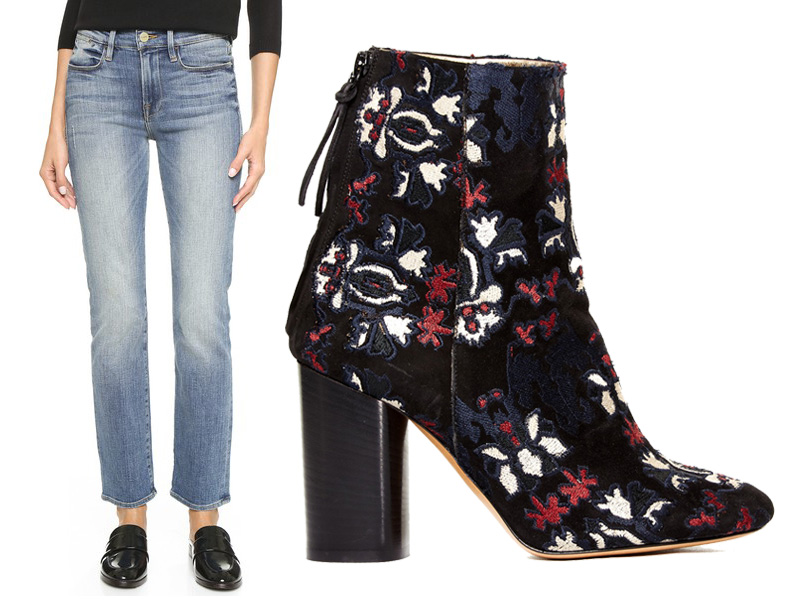 4. Messy Cuff: Frame Le High Straight Jeans and Isabel Marant Guya Embroidered Suede Ankle Boots: Your cuff shouldn't look painstaking. Roll up your jeans haphazardly to showcase a statement-making pair of ornate ankle booties. Jeans, $219, on Shopbop, and shoes, $1,480 on MATCHESFASHION.com.
Photos: FameFlynet