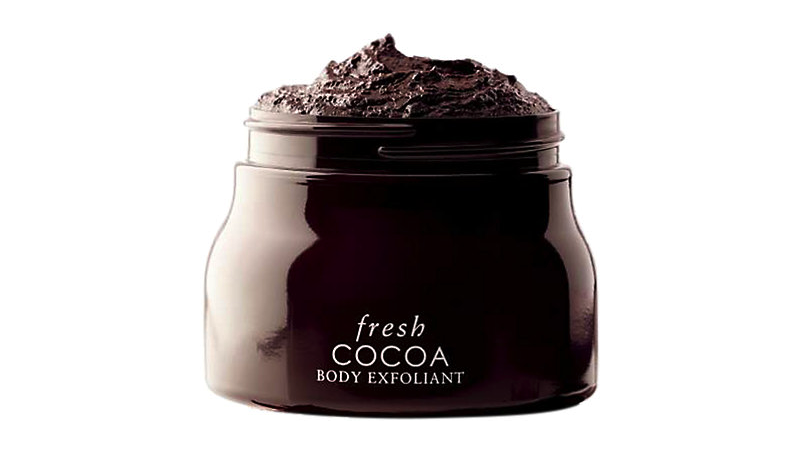 Bathing and eating chocolate both sound pretty fabulously indulgent (and I hate the word fabulous!). As I write this, I'm munching on some brandy-infused chocolates I bought at Demel while in Vienna. You have to pop each chocolate whole into your mouth or risk some liquid dribble. Needless to say, it's making it a bit easier to deal with my 4 p.m. slump. Aside from the aforementioned chocolate (and trust me…my fridge is full of various other kinds), I bought a slew of other products and delicacies while on a recent trip to Vienna.
My first stop was Hotel Sacher, famous for their Sacher torte. In fact, the Sacher torte has seen such tremendous success since the 1800s that all of the other luxury hotels have followed suit with their own versions (Imperial Sacher Torte, Ritz Sacher Torte, etc.), but only Sacher can use the term "original" (yes, they went to court over the matter!). While I was at the hotel, however, I discovered that they also have their own line of bath and body products called, appropriately enough, Time to Chocolate. They smell and feel divine!!! It's impossible to be on a diet when you're in Vienna; there are just too many amazing, sweet delicacies to try, but I was so excited to be able to take this calorie-free souvenir with me. Sacher makes a few other bath and body products, all of which you can shop on their website. This set in particular is an awesome treat to get for yourself or for any other beauty lover since it really is a unique find. The smell of the products is fresh and sweet, but not in the artificial way most food-inspired products usually are.
And there is so much more where that came from. Turns out, there are a lot of benefits to bathing in chocolate (and not just that you're potentially saving some calories). Chocolate has antioxidants that will work to soften your skin and keep it healthy. Dark chocolate, especially, works as a detoxifier because of its caffeine content, which is absorbed when applied onto the skin and also helps boost circulation. While you can use products like the aforementioned ones from Sacher, you can also make your own bath by simply melting chocolate or adding fine cocoa powder to some warm water and then adding the mix into your bath. Or add some fine cocoa powder to your body scrub. Fresh also makes a cocoa body exfoliant
if you're not into the DIY approach. Ditto for Uncommon Goods, which stocks a beautiful beautiful set of chocolate soaps.
On a side note, if you're looking to get someone else involved in the chocolate bathing process (Valentine's isn't too far off, after all), Fresh makes a body spatula
…