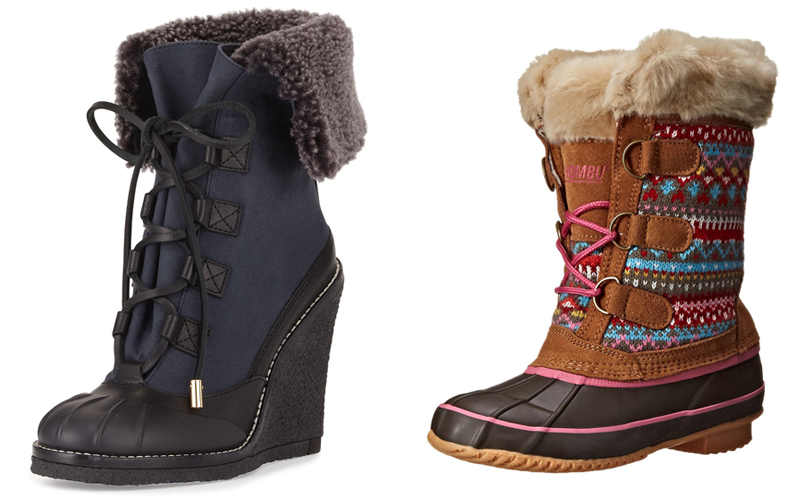 From building snowmen to running errands, depending on the activity you have planned, it's only practical to coordinate your footwear with your tot's shoes during the winter. Going totally matchy-matchy is way too much, especially on the wallet, and while you can store your pricier pair away for next year, you don't have to make the same investment on your tot's, who will grow out of hers by Valentine's Day.

1. City-Strolling Sneakers
For Mom: Tom Ford Velvet Sneakers

For Tot: J. Crew Girls' Max The Monster Slide Sneakers

A quick stroll around the neighborhood can still get chilly, but this activity doesn't require heavy equipment. Velvet sneakers are super cozy, and this little pair is so cute, I already feel like whipping up some hot chocolate. Tom Ford sneakers, $670, on NET-A-PORTER, and J. Crew sneakers, $69.50, at J. Crew.
2. Ski-Lodge Snow Boots
For Mom: Moncler Lace-Up Snow Boots

For Tot: Khombu Juniper Water-Resistant Snow Boot

Winter vacation requires something with a bit more protection. But running around in the snowy woods is all about fun, and a fresh camo print reflects the mood. So does glossy patent-leather texture for you. Moncler boots, $530, on Farfetch, and Khombu boots, $49, at Nordstrom.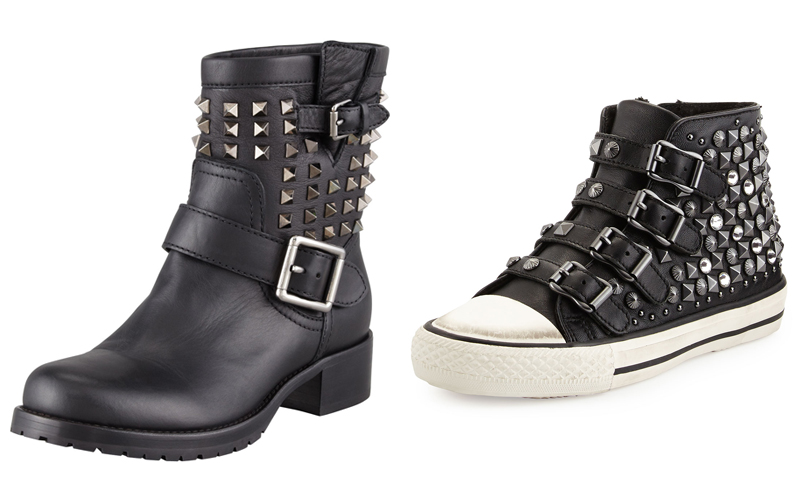 3. Rock 'n' Roll Staples
For Mom: Valentino Noir Rockstud Short Motorcycle Boot
For Tot: Ash Viper Kids' Studded Leather High-Top Sneaker
You still need shoes for off-duty activities, and these city-dwelling studded boots are so fantastic I am already ordering my set. The same goes for Ash's buckled-up take on the classic high top, with more than enough studs to go around. Valentino boots, $1,575, and Ash sneakers, $160, at Neiman Marcus.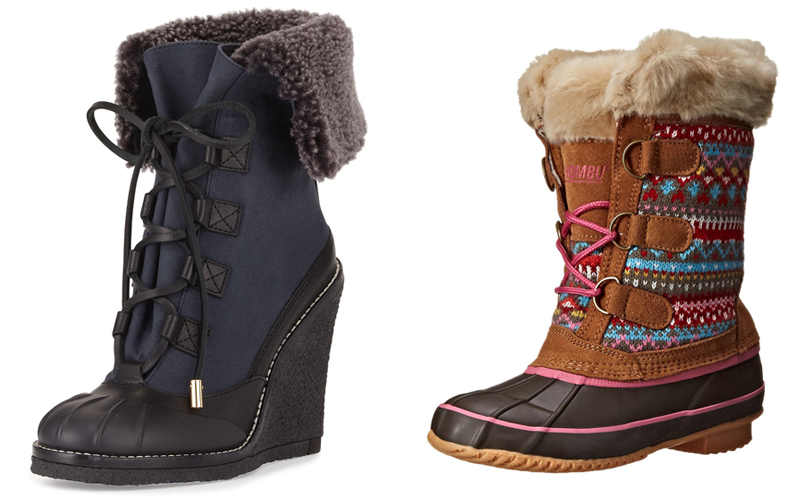 4. Extreme Weather Boots
For Mom: Tory Burch Fairfax Fur-Lined Wedge Boot
For Tot: Khombu Dana Front Lace Boot

These well-priced Tory Burch boots have been selling like crazy. Hurry and snap them up before they run out of your size. And how cute is this Nordic-inspired kids' pair? When the weather gets scary, you have to turn up the awesome levels on both your shoes to take the edge off. Tory Burch boots, $450, at Neiman Marcus, and Khombu boots, $37.50-$75, on Amazon.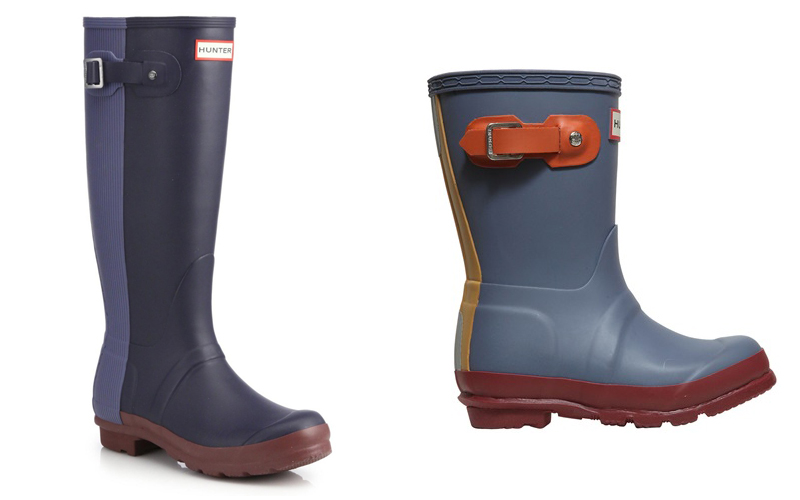 5. Rain Boots
For Mom: Hunter Original Ribbed Colorblock Rain Boots

For Tot: Hunter Original Colorblocked Rubber Rain Boots

Rainy days call for at least a little puddle-splashing, and I can't think of a more adorable combination than you and your little one in coordinated colorblocked Hunter wellies. Hunter boots for you, $195, at Saks Fifth Avenue, and Hunter boots for your tot, $94 on Luisa via Roma.