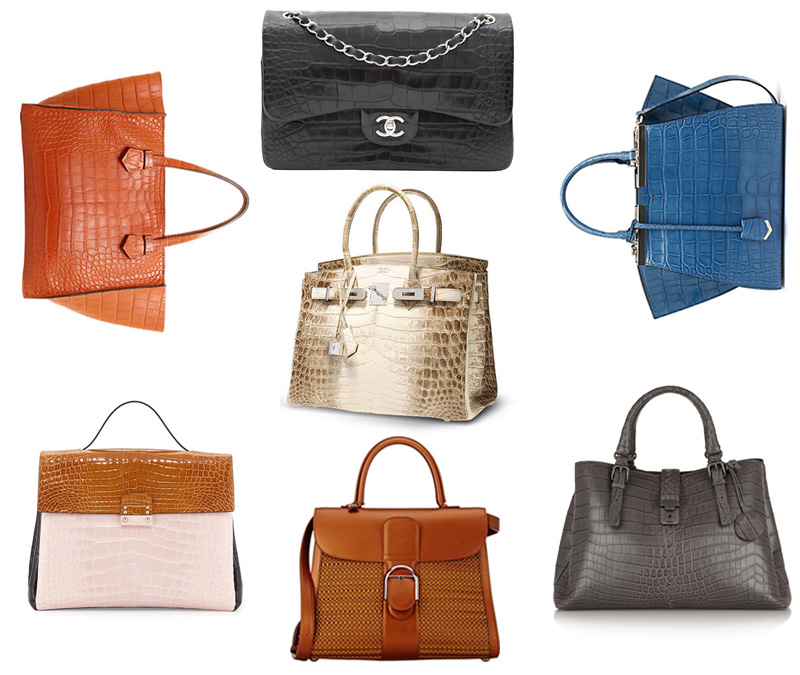 As we head towards the holiday season, extravagance and fantasy begin to occupy our minds. For fun, as research, or for the sole sake of ogling, here are the most expensive bags money can buy, that are, indeed, worthy of their staggering prices. When you're spending this much, you don't want to get too exuberant with outlandish details or too excited with crazy colors. Instead, these are timeless classics that will become a part of your eternal legacy.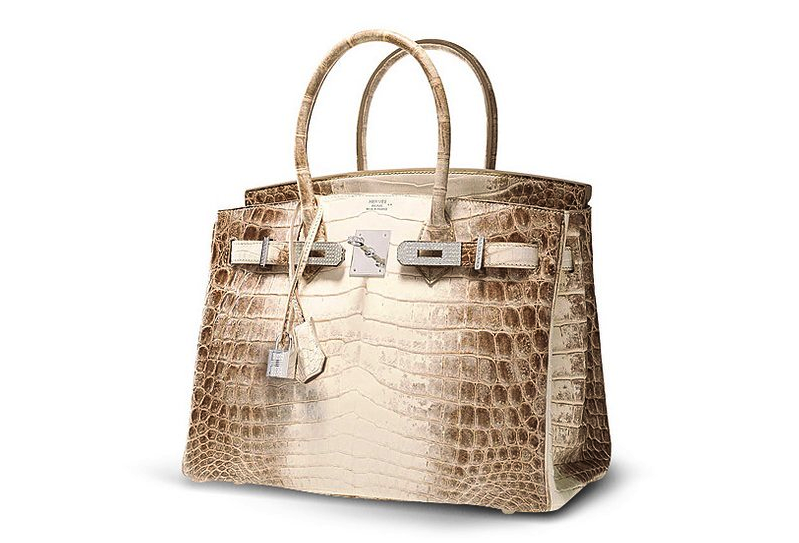 1. Hermès Himalayan Crocodile Birkin Bag: The extremely rare Nilo crocodile Birkin, complete with 18-karat white-gold hardware that's studded with white diamonds, is so special, Vogue wrote an article about it. The ultimate collector's item for the one lucky girl, it is one of a kind. The bag without diamonds is more readily available but still extremely rare. On 1stdibs for $432,000.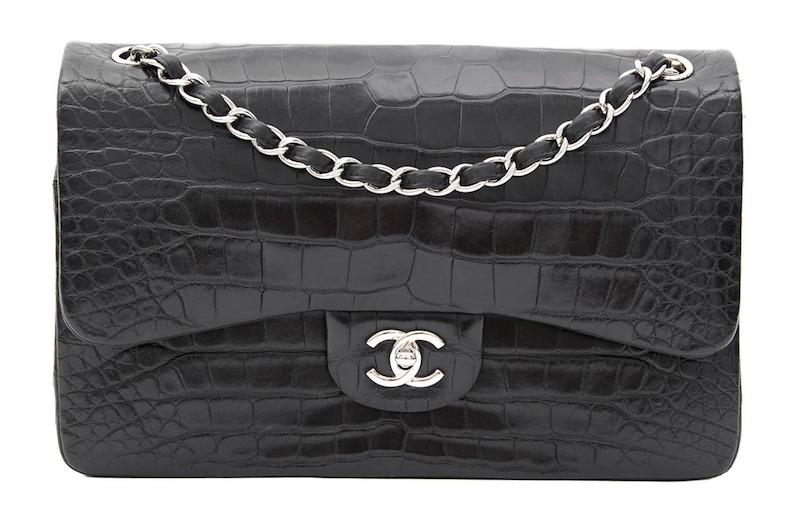 2. Chanel Alligator Jumbo Double Flap: What's more covetable than a classic quilted Chanel flap? One in impossibly glossy alligator, of course. Practical decadence never looked so good. On 1stdibs for $44,500. Also available black, pink, red, and many other colors for $45,000 at Chanel's Bellagio boutique (702 765-5505).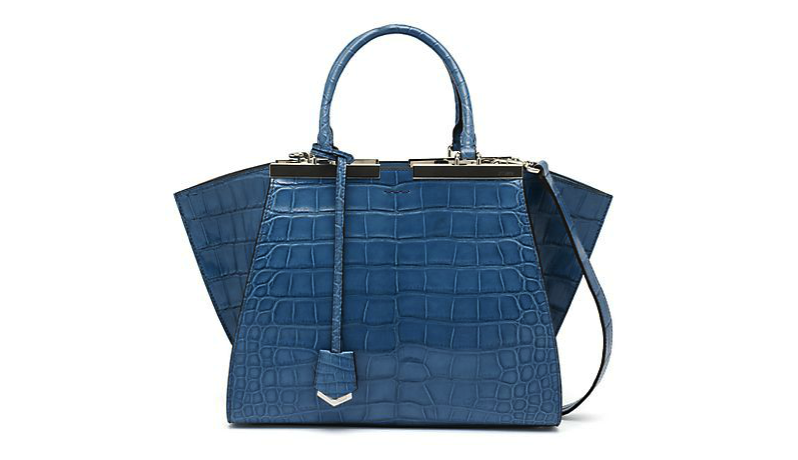 3. Fendi 3Jours Alligator Shopper:
Now that the 3Jours has fully proved itself as a long-term contender, it's time to consider a serious investment. Like this rich blue alligator version. At Saks Fifth Avenue for $34,000.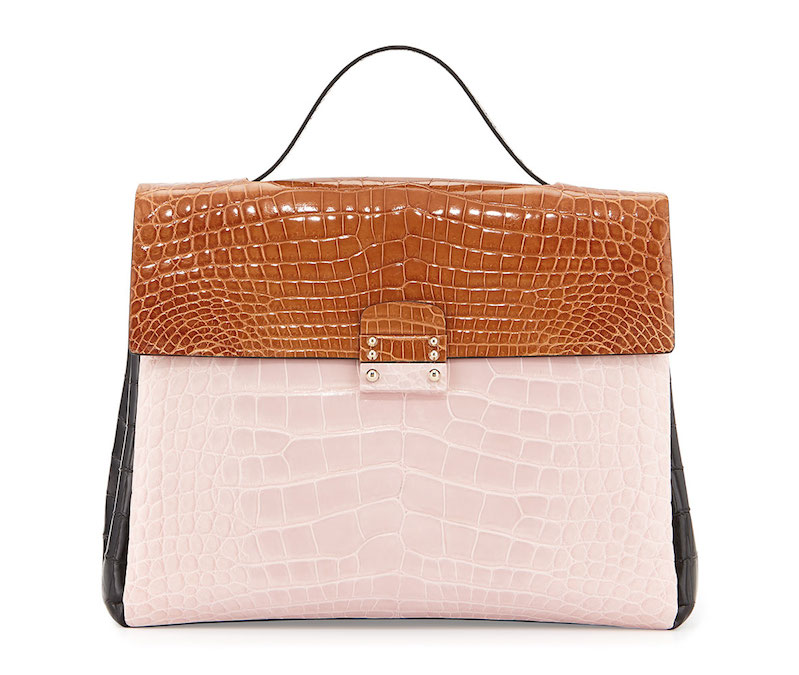 4. Valentino Tricolor Crocodile Satchel Bag: A trio of colorblocked hues sounds like it wouldn't make the ultimate investment list, but when we're talking Valentino, it does. Their grouping of chestnut, powder pink, and black croc is one for the ages. At Neiman Marcus for $30,045.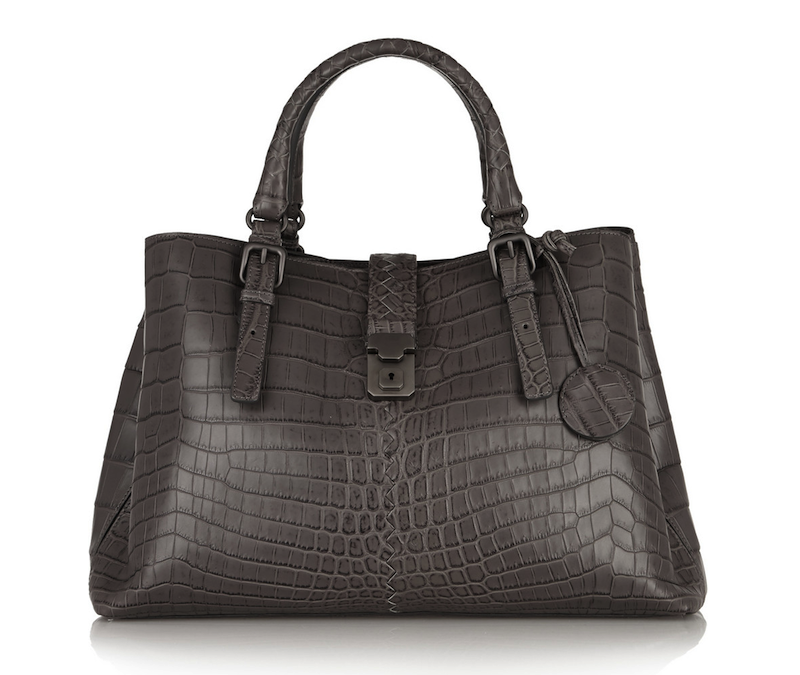 5. Bottega Veneta Roma Medium Crocodile Tote:
In anthracite with brushed gunmetal hardware, Bottega's crocodile opus looks as strong and commanding as the skin is luxe. On NET-A-PORTER for $29,600.

6. Moreau Croc Brégançon Zip Tote:
In case you haven't noticed crocodile (along with alligator) is the exotic when talking ultimate high-end. This tote is for the Snob who wants to exude casual ease, when she knows all the while her bag is anything but workaday. At Barneys New York for $24,000.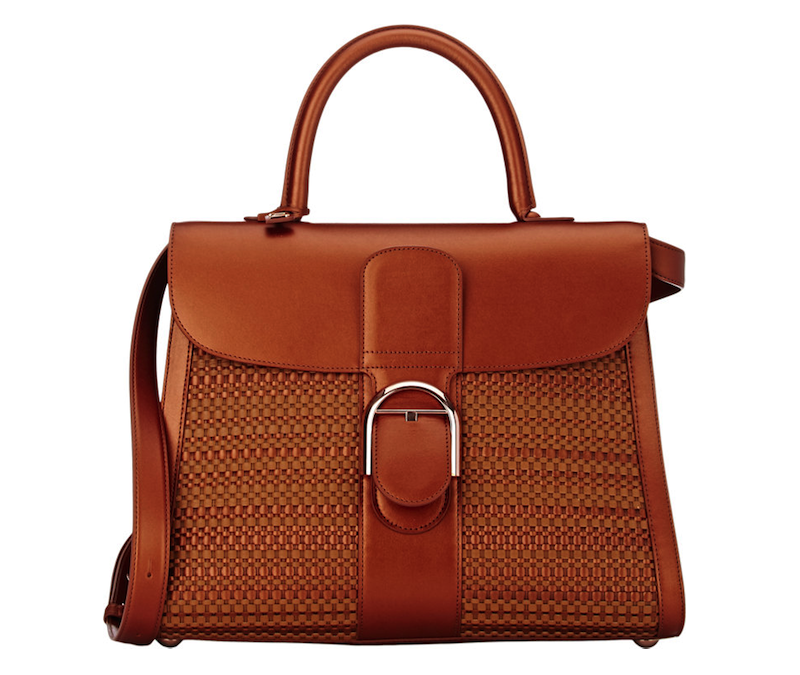 7. Delvaux Brillant GM Sellier Satchel:
At first glance, the price tag on this basket-weave top handle might look outrageous. But this precision-perfect leather craftsmanship, in a perfectly magnified size, makes it totally justifiable. At Barneys New York for $10,500.
Top Investment-Worthy Bags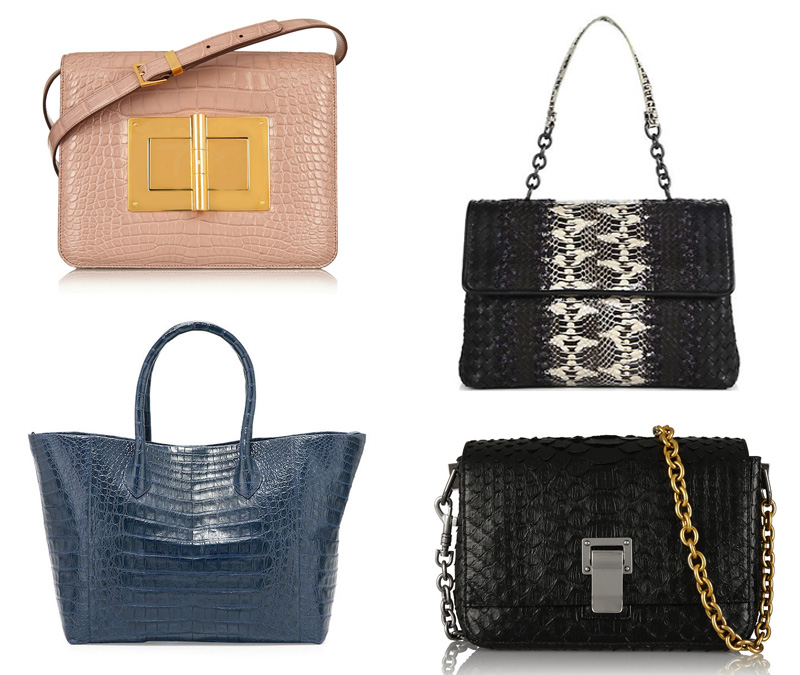 For some more, ahem, attainable options, this is my pick of the bags that aren't ostentatiously the most expensive in the world (because that's just crazy fun). Rather, they are bags worthy of investment for a bit of legacy and to treasure while you enjoy them.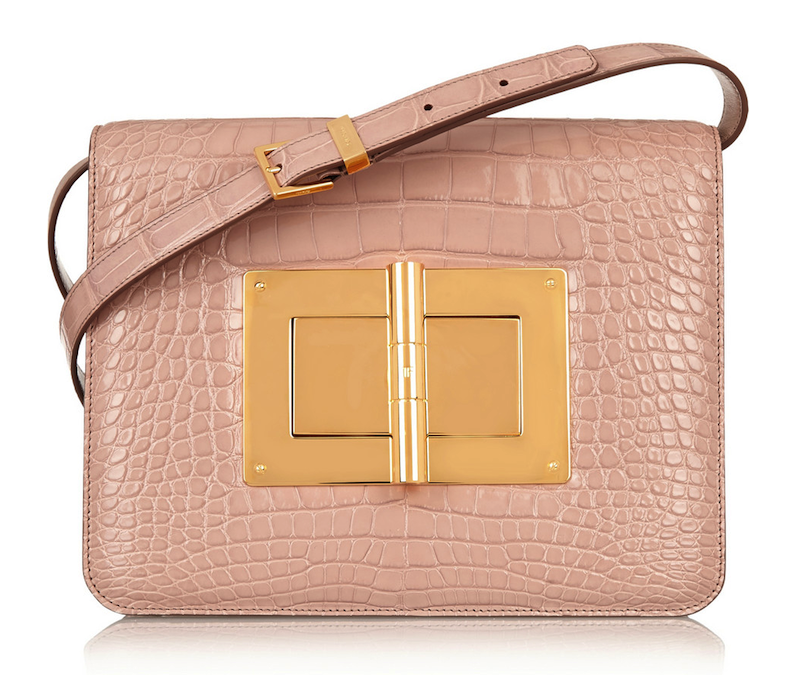 1. Tom Ford Natalia Large Alligator Shoulder Bag:
Blush-nude alligator plus Tom's trademark oversized hardware in can't-miss-it gold: This shoulder bag oozes richness. On NET-A-PORTER for $19,400.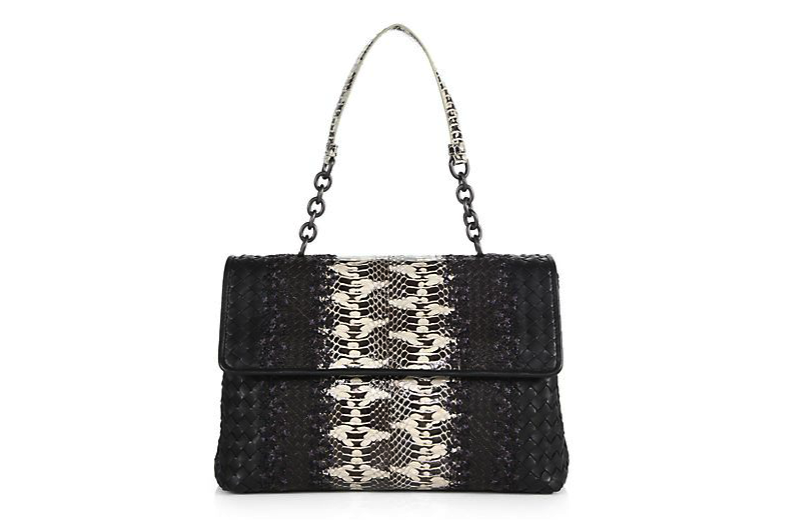 2. Bottega Veneta Olimpia Intrecciato Leather & Python Top-Handle Bag:
The neutral palette, the endlessly intriguing array of textures, the effortless mix of python and leather: Bottega knocked it out of the park with this one. At Saks Fifth Avenue for $4,350.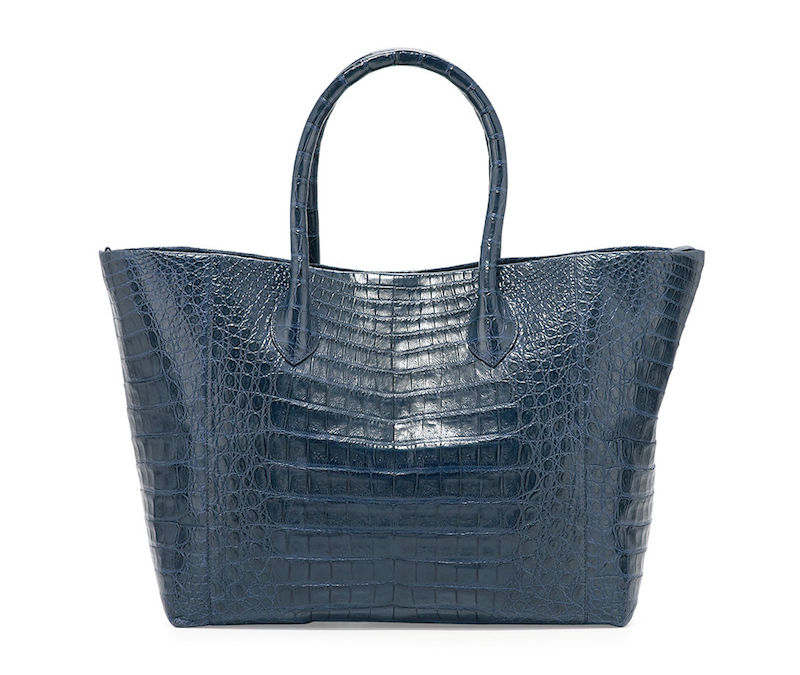 3. Nancy Gonzalez Custom Crocodile Medium Convertible Tote Bag: I love the denim-blue hue, but when it comes to this tote, you can choose from a mind-boggling 20 different colors. At Neiman Marcus for $3,550.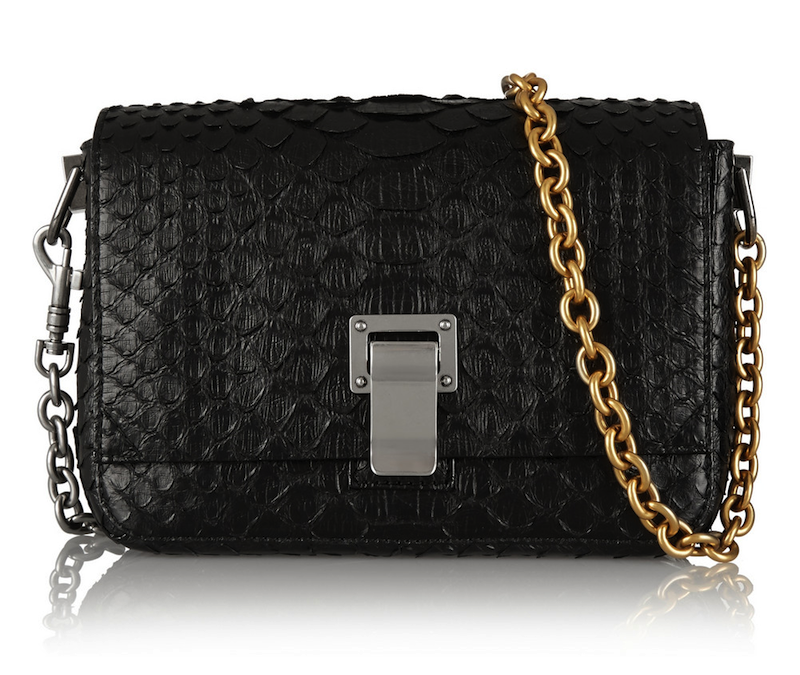 4. Proenza Schouler PS Courier Small Python Shoulder Bag:
If you're addicted to your leather variations of the PS styles, then you should consider a python upgrade. With two-tone hardware, this will go with literally everything. On NET-A-PORTER for $2,065.