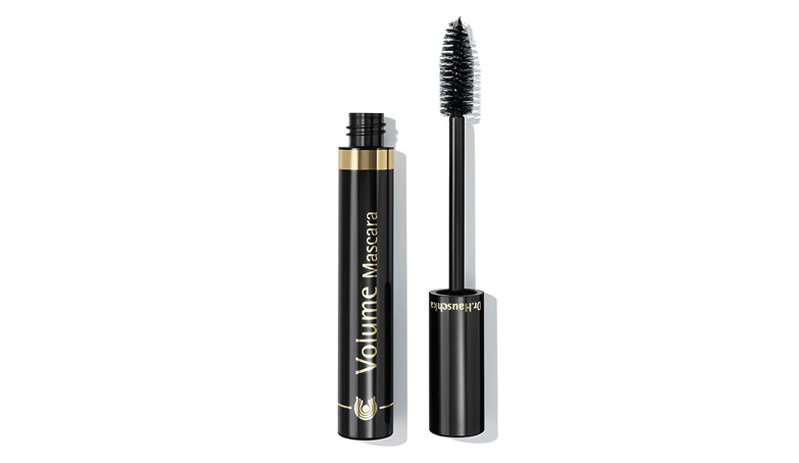 Ever since I read that the FDA allows up to 80 synthetic ingredients to be included in gum, I've been perturbed. If there's that much junk in our gum, what the heck is in the stuff we put on our faces and worse, our lips?! I'm not saying I'm about to ditch all my chemical-laden creams – you couldn't pay me to get rid of my go-to acne and anti-aging products – but especially for things that touch my mouth, I've been looking to incorporate more natural and organic ingredients. Here's a look at ones to consider for yourself and as holiday stocking stuffers!
Dr. Hauschka Volume Mascara
I usually think of the brand as a skincare go-to, but I thought it was worth highlighting that they also have a full range of makeup, as well as brushes too! On Amazon for $23.99.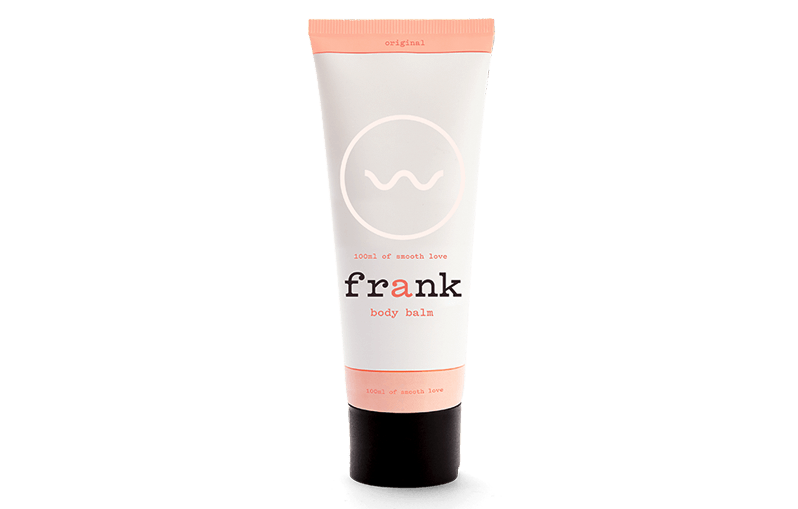 Frank Body Balm
The brand best known for their body scrub just launched a new body balm. Designed to be used post-scrub, it won't leave any coffee residue (Phew! I hate cleaning…) and is loaded with natural actives like coconut oil to hydrate skin. On Frank Body for $24.99.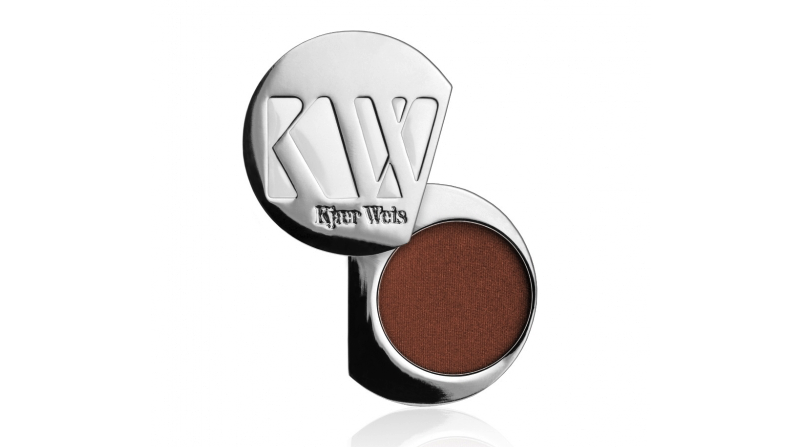 Kjaer Weis Eye Shadow
Among the new products launched by the Danish brand known for being not only one of the cleanest beauty brands, but one of the ones with the most jaw-dropping packaging, is this perfect-for-winter shadow. On Kjaer Weis for $45.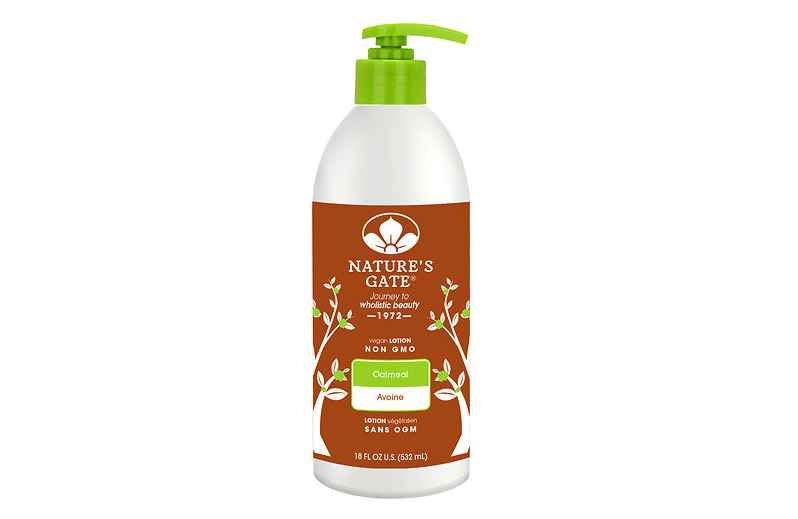 Nature's Gate Oatmeal Lotion

For just over $10, this stocking stuffer will pamper skin using all-natural, eco-friendly ingredients, all of which are non-GMO, paraben-free, gluten-free, soy-free, and vegan. On drugstore.com for $10.39.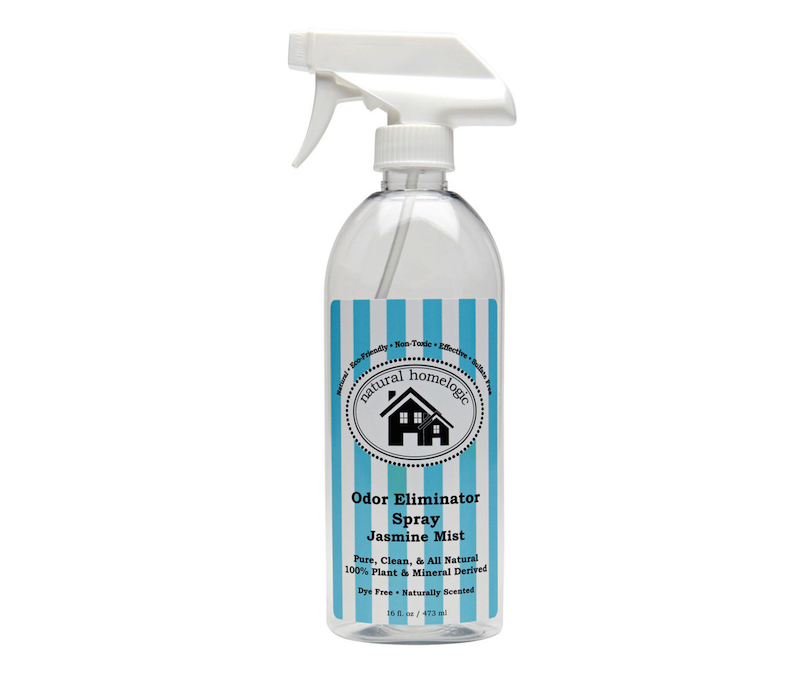 Natural HomeLogic
I love this brand because it makes home cleaning and home pampering a little more glam, and when it comes to cleaning, let's take all the glam we can get…The products are affordable but beautifully packaged (no hiding them in the back of my cleaning closet!), and they leave my apartment smelling fresh; no weird cleaner/Ajax smell here. All the products are safe, non-toxic, and eco-friendly and include Glass Cleaner ($7.75), Foaming Hand Soap ($5.95), and my personal fave, Odor Eliminator Spray ($7.75). Available on Bluefly.

Organic Head
I will say that when it comes to hair care, nothing works as well as Kérastase for me. If you're concerned about chemicals, though, check out this line that's made using only organic and botanical ingredients, including aloe vera, orange oil, argan oil, and wheat proteins. It's also free of any parabens, SLS, mineral oils or animal ingredients. The products I've tried smell great, but I found I need a lot to get tangle-free hair when compared to my usual go-to products. That said, these retail for under $10, which you can't compare with Kérastase or Oribe ones that cost three to four times more. The price is especially impressive given the ingredients list.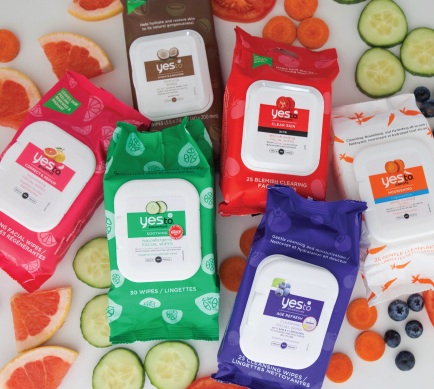 Yes To
This is one of my favorite brands, hands down. It's just a bonus that they use almost only natural ingredients and are super affordable (as far as drugstore brands, I don't think there is a better one at the low price points Yes To has). Their facial wipes and all of the products in their tomato line are my favorites, but I have yet to try something that didn't deliver.