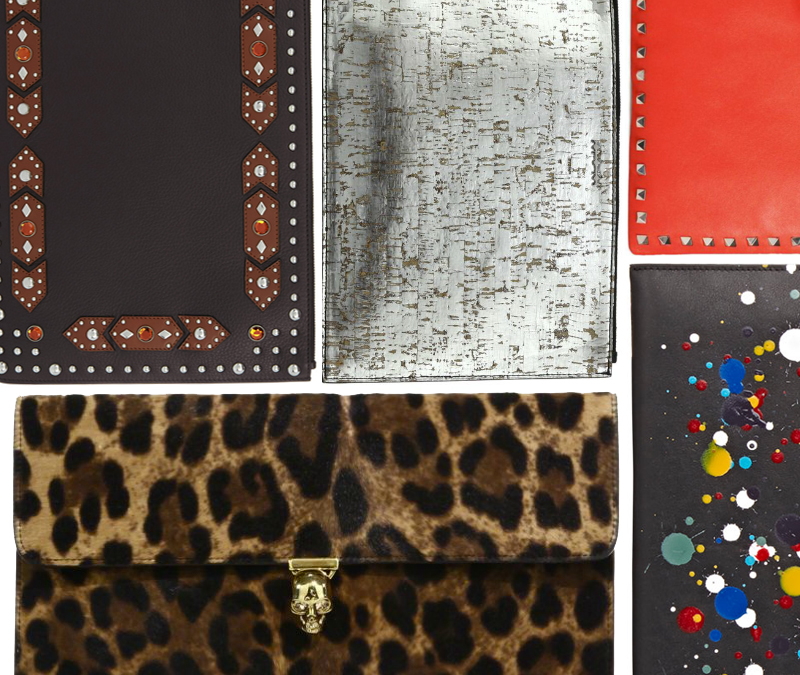 We all want a flat pooch (read: no pooch at all, thanks!), but that's not always possible, sadly. What we can rely on, though, is knowing that the flat pouch is not going anywhere, at least not any time soon, if ever. Much like the bucket, what started out as a trend has evolved into a mainstay. Since we're in the high season of clutches, as well as gift giving, I've picked the best high-impact flat pouches that are sure to stick around.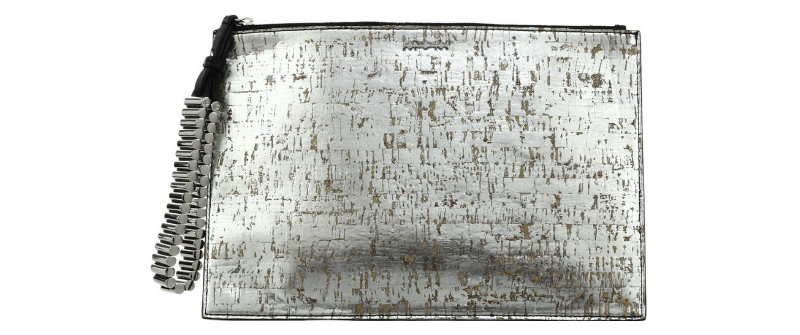 1. McQ Alexander McQueen Bullet Kicks Metallic Leather Clutch: I like a pouch that can double as a clutch without looking like an overly-pared down imposter. With metallic texture and a bullet-inspired wristlet, this is no poor man's clutch. At Saks Fifth Avenue for $515.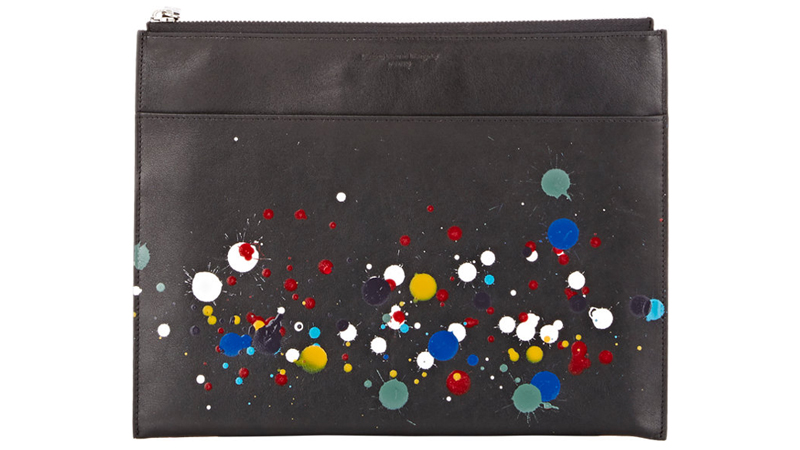 2. Maison Margiela Paint Splatter Medium Zip Pouch: Get your gallery-scene fix with Margiela's basic black-turned-Jackson Pollock-splashed pouch. At Barneys New York for $625.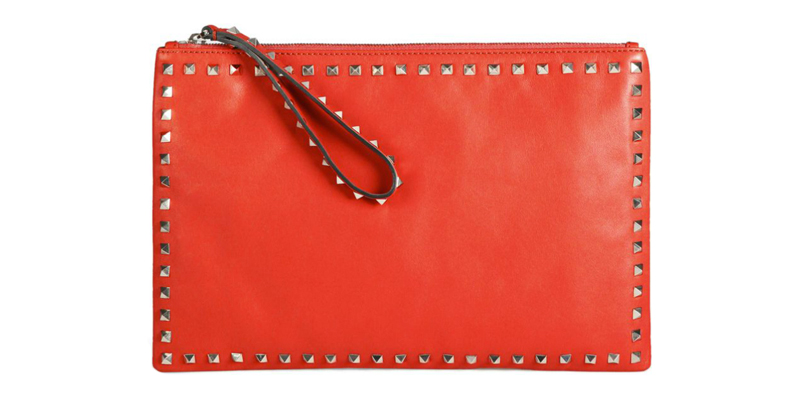 3. Valentino Rockstud Clutch: You know what else isn't going away? The Rockstuds we know all too well! On such a minimal silhouette, they feel appropriate and timeless. At Saks Fifth Avenue for $1,395.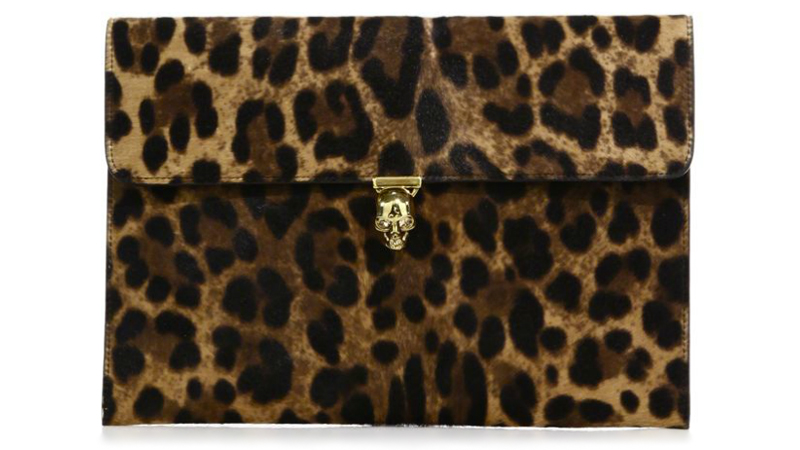 4. Alexander McQueen Leopard-Print Calf Hair Skull Envelope Clutch: Consider this a streamlined take on the kind of clutch that will never get old – one in leopard-spotted calf hair. At Saks Fifth Avenue for $1,195.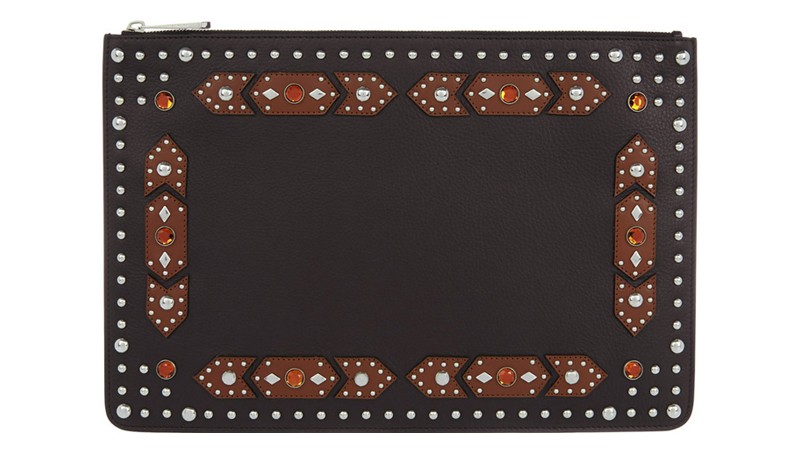 5. Givenchy Classic Iconic Large Embellished Pouch: Mean structure and elaborate yet totally nonchalant embellishments make for a boho pouch worthy of showcasing. On NET-A-PORTER for $2,820.