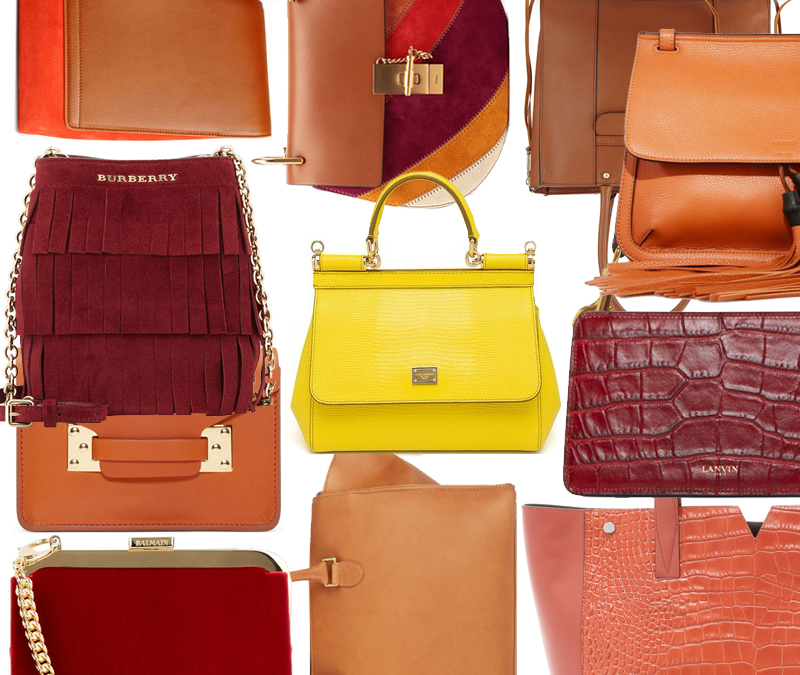 Envision taking an afternoon drive through the scenic countryside in autumn: the grassy ground next to the sprawling road is filled with crunchy, crinkled leaves and the trees for miles explode with rich, harvest-worthy color. Sure, you don't see too much of this where I live, but that doesn't mean I don't get seduced by ultimate fall foliage. Shades of burnt orange, golden rust, warm burgundy, natural tan, and chestnut brown: These colors are perfect for your fall wardrobe, and so fittingly, they're the colors that fill the rich palette of fall.
1. Dolce & Gabbana Sicily Small Lizard-Embossed Leather Top-Handle Satchel: We tend to associate bright yellow with springtime, but I like it as a warming tone when the weather gets brisk. At Saks Fifth Avenue for $1,695.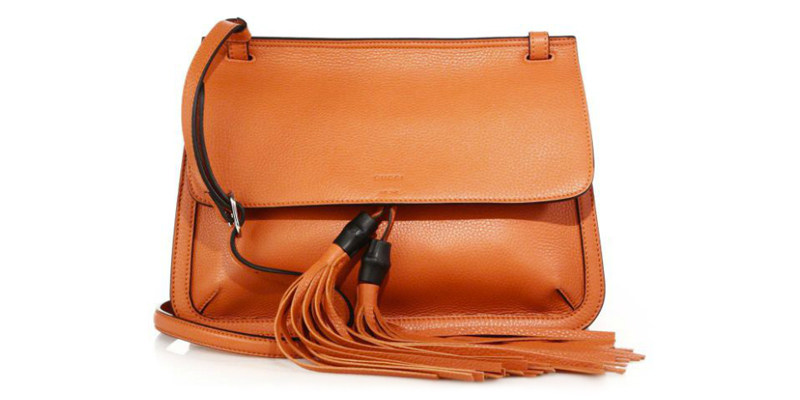 2. Gucci Bamboo Daily Leather Flap Shoulder Bag: I'm loving the fact that Gucci is still finding fresh ways to incorporate their old trademarks, and this yummy pumpkin shade is just the complement to bamboo and tassels. At Saks Fifth Avenue for $1,890.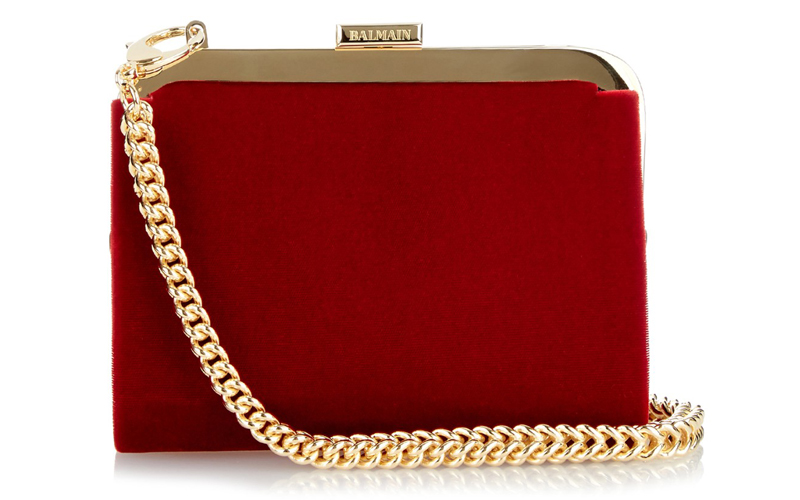 3. Balmain Gold Plated-Frame Velvet Clutch: The leaves may be falling, but you'll be feeling high on glamour with Balmain's gold-accented, convertible clutch-to-shoulder bag. On MATCHESFASHION.com for $1,560.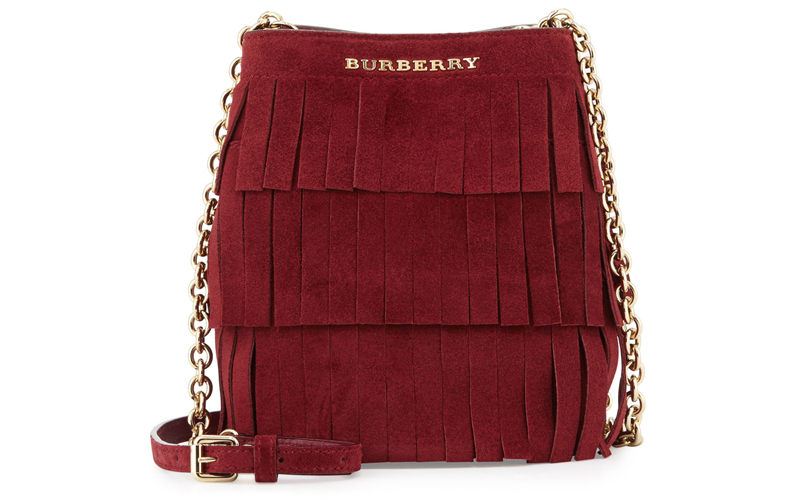 4. Burberry Baby Bucket Fringed Suede Bag: There's something especially appealing about a sleek fringe bag in a shade of the sort of red wine that's just right for sipping this time of year. At Neiman Marcus for $895.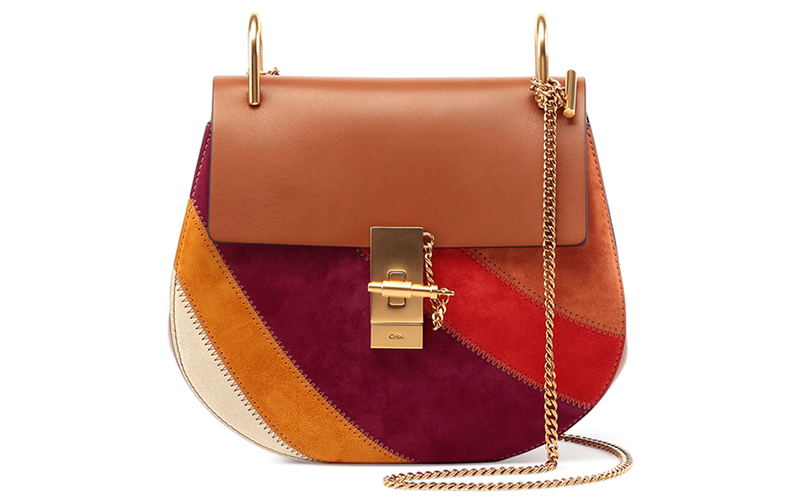 5. Chloé Drew Patchwork Suede Shoulder Bag: Get your full autumn color-way fix with the help of a single saddlebag. These muted-meets-bright tones of the season look effortless in patchwork form. At Neiman Marcus for $2,290.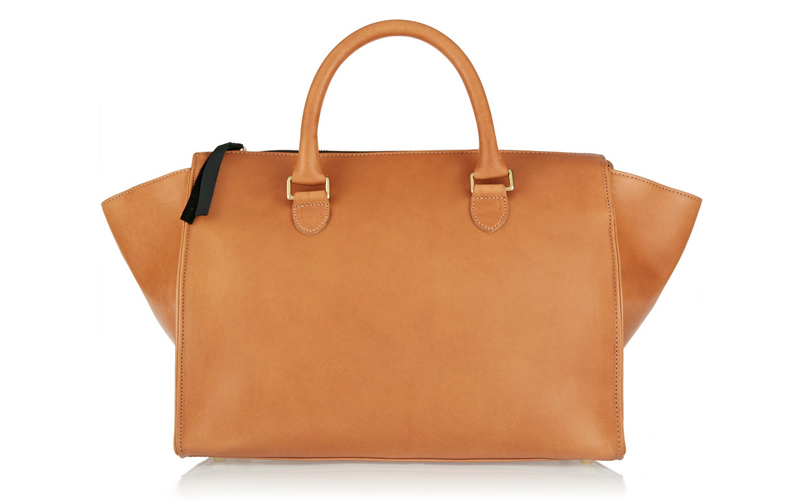 6. Clare V Sandrine Leather Tote: I love Clare V's prices, and I also love the neutral simplicity of this daily tote with lightly flared-gussets. On NET-A-PORTER for $500.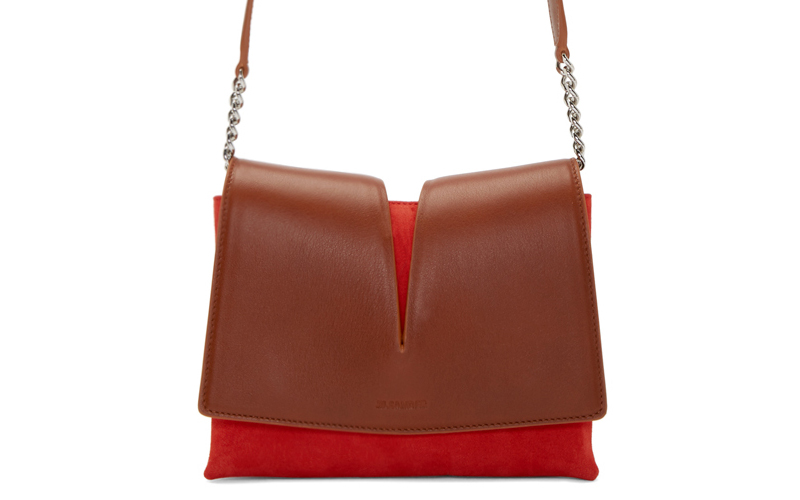 7. Jil Sander Brown And Red Leather Small View Bag: If a really red bag feels like too much of a commitment, embrace this neutralized riff that's the best of both worlds. On SSENSE for $1,110.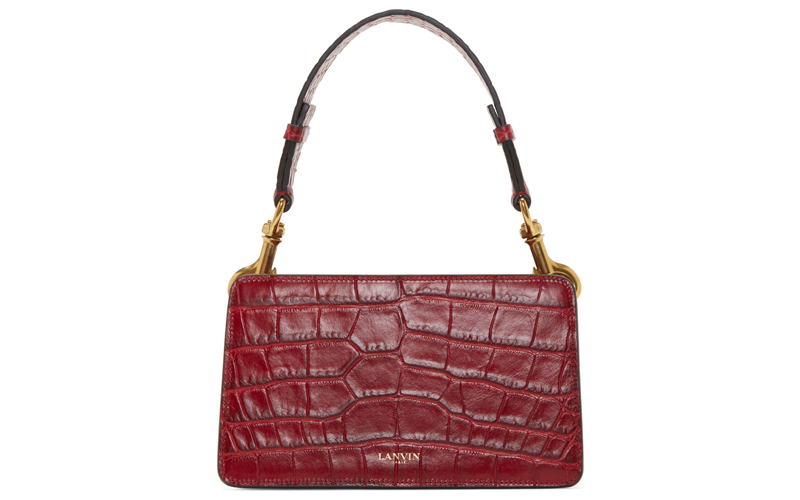 8. Lanvin Red Croc-Embossed Leather Bag: You won't hear anybody whining about this wine. A color this decadent in crocodile texture looks especially lavish. On SSENSE for $1,890.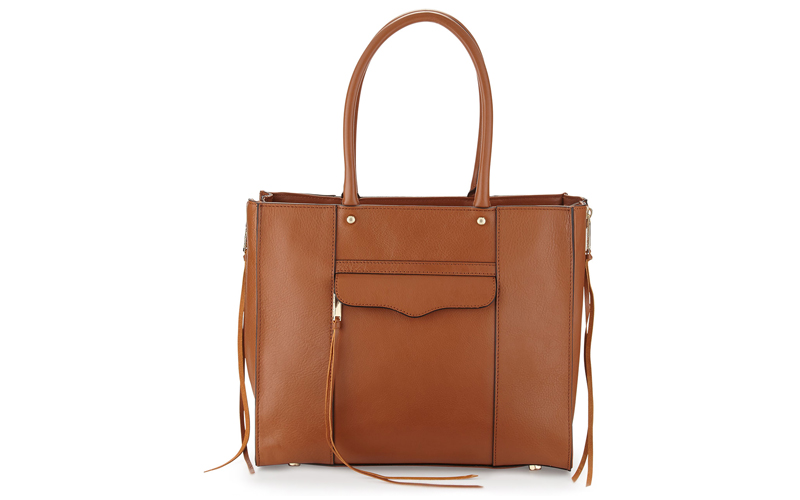 9. Rebecca Minkoff MAB Medium Leather Tote Bag: There is something to be said for unfettered practicality, and what I like about Rebecca's chestnut tote is that it also says "chic." At Neiman Marcus for $295.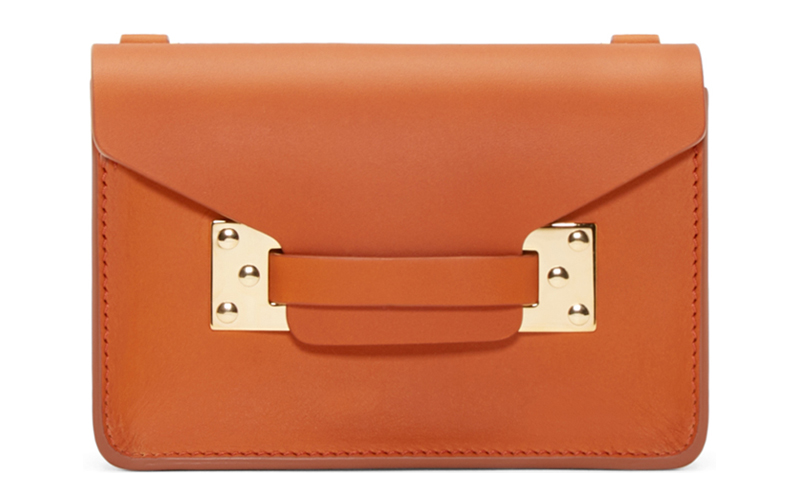 10. Sophie Hulme Orange Mini Milner Envelope Bag: I love a frugal find that looks anything but inexpensive, and Sophie nails it, along with the right color choice, on this envelope shoulder style. On SSENSE for $295.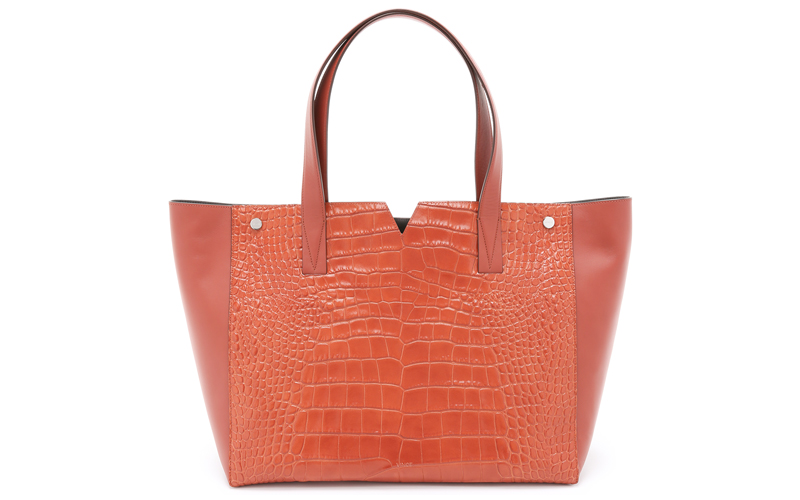 11. Vince Croc Embossed Medium Tote: Vince calls this shade "whiskey." I call it a perfect combination between spring-ready coral and the tone of drying leaves right before they descend from the trees. On Shopbop for $595.