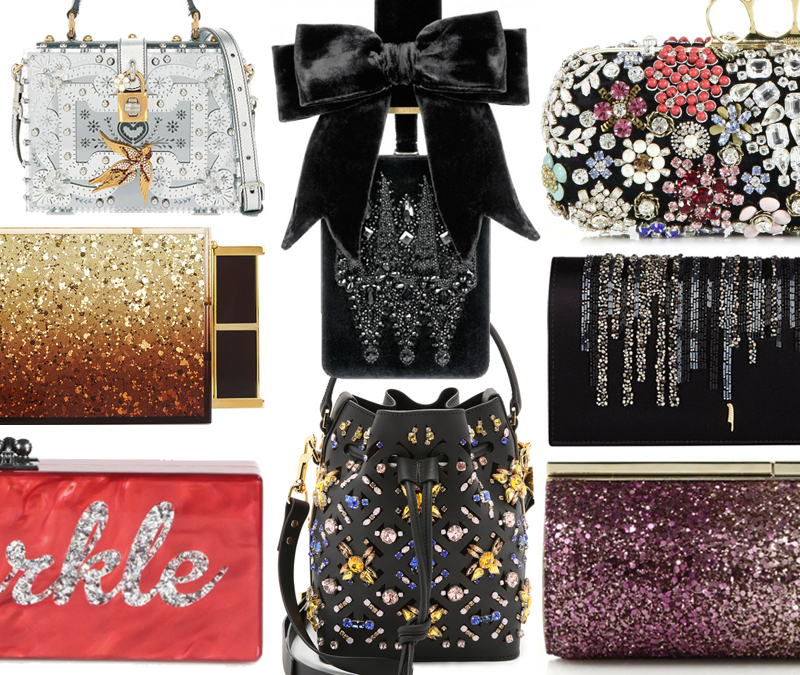 Forget spicing up your life. It's now the season to sparkle up your life! Nothing says "I'm feeling festive" like a bag that glitters, glimmers, and catches the moonlight. And if you're not feeling so festive to begin with, a bag like one of these will definitely put you in a shiny mood. When it comes to the holidays, what we need more of are sparkly bags to go with our sparkling beverages. Here are the top bags to dazzle your spirit and look.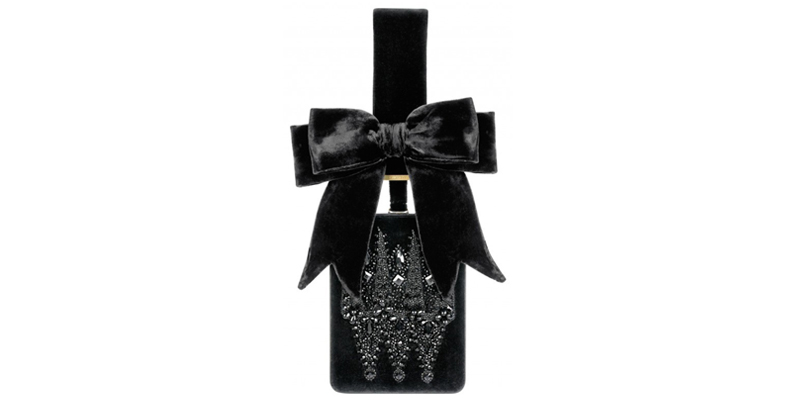 1. Givenchy Embellished Bow Velvet Miniaudière: Givenchy puts the decadence in decked-out with this holiday-ready cocktail of velvet, bows, and, of course, beaded sparkle. Available for pre-order at Saks Fifth Avenue for $4,350.

2. Jimmy Choo Trinket Degrade Glitter Clutch: When the mood calls for a night on the town, you can't go wrong with a quintessential disco clutch that sparkles more than the night sky. At Saks Fifth Avenue for $1,075.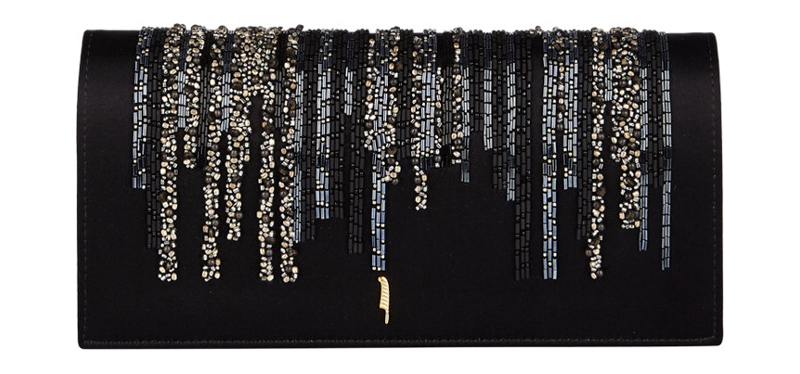 3. Maiyet Embroidered Venus Clutch: For you Snobs who tend to shy away from all things glittery, Maiyet's refined interpretation brings to mind beautifully-beaded icicles. At Barneys New York for $895.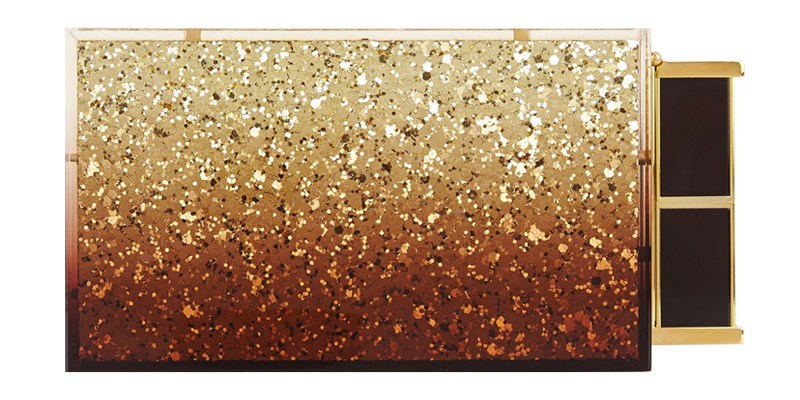 4. Tom Ford Lipstick Glitter-Finished Plexiglas Clutch: Never has there been a chicer way to carry your lipstick. A true treasure, priced accordingly!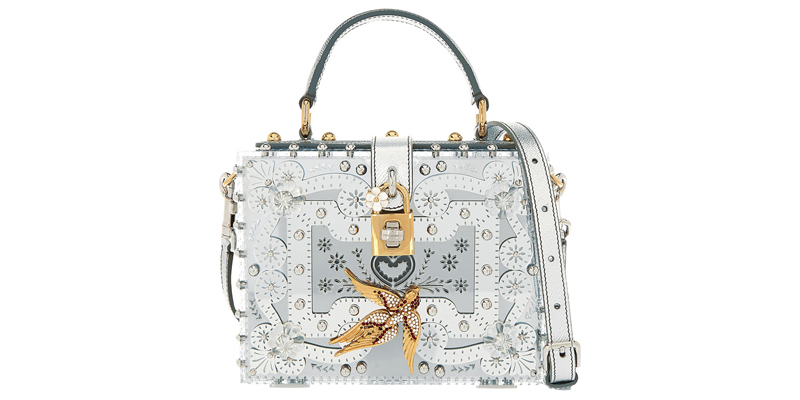 5. Dolce & Gabbana Dolce Mirrored-Plexiglas® Shoulder Bag: Coming in at just under ten grand, consider this handcrafted mini-masterpiece a wearable work of art. Featuring crystals, faux pearls, and plaques, it's inspired by classic Venetian mirrors. On NET-A-PORTER for $9,795.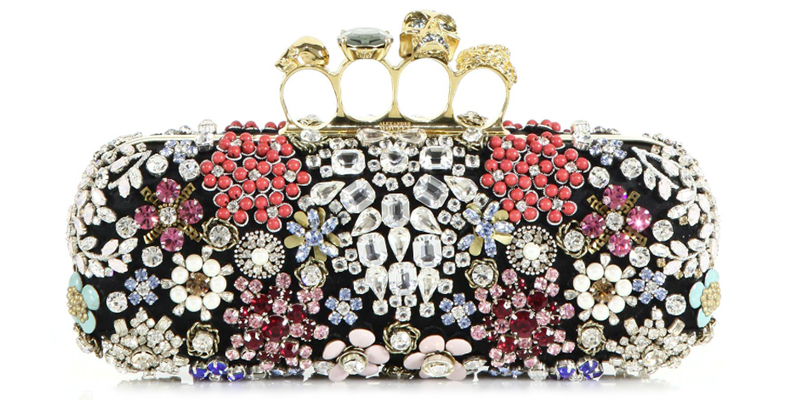 6. Alexander McQueen Embellished Knuckle Box Clutch: You know the house of McQueen is never afraid of excess, no matter how small their clutches. Embellished with a galaxy of jewels and beads, this eliminates the need for jewelry completely. At Saks Fifth Avenue for $4,295.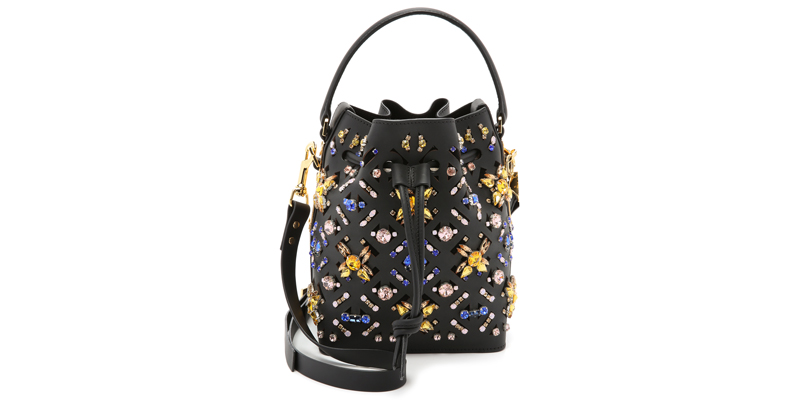 7. Sophie Hulme Embellished Bucket Bag: Sophie Hulme usually goes light on the adornments, but I'm really feeling this hyper-bedazzled bucket bag. It's fun, funky, and utterly eye-catching. On Shopbop for $2,085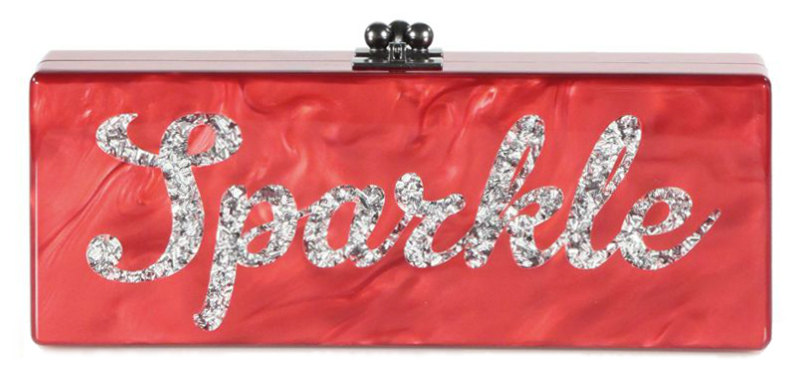 8. Edie Parker Flavia Sparkle Acrylic Clutch: And to leave no doubt about your aims for the evening, and moreover, what you want in your evening bag, the bluntest sparkler of them all. At Saks Fifth Avenue for $1,495.