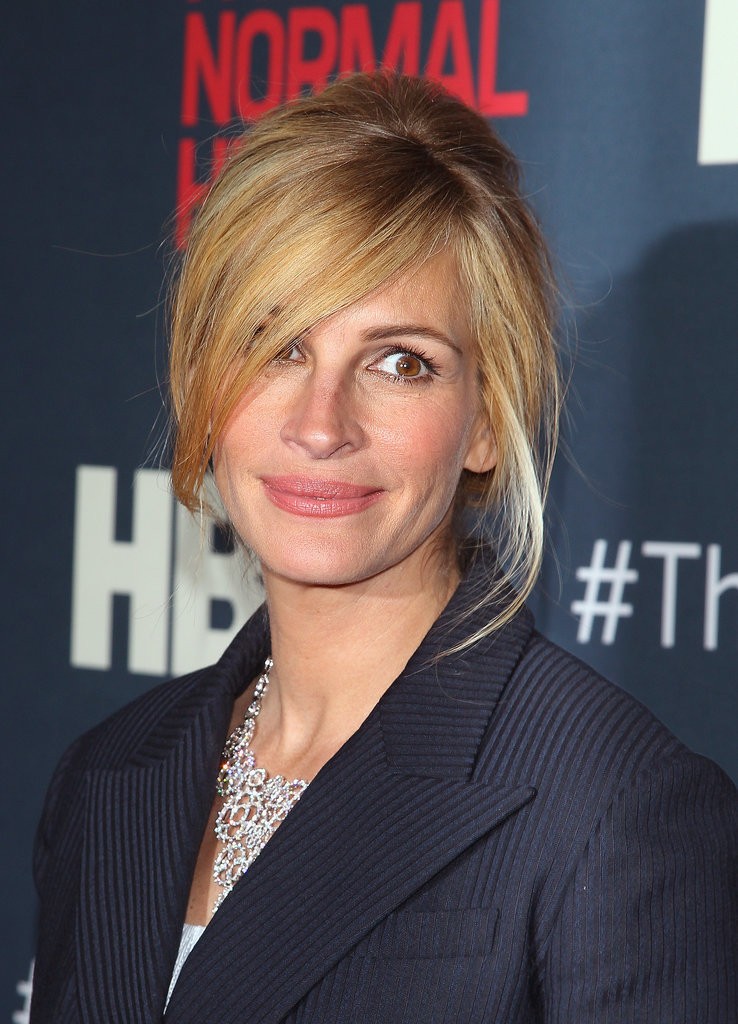 "This holiday season brings the return of classic beauty," says Master Colorist/Stylist and Pai-Shau Brand Ambassador, Rob Pizutti. "From the runways of Milan to red carpet events, I keep seeing softness, shine, and touchable hair that is put into place, but never cemented in place." Key points this festive party season, he claims, are luster, styles that keep your locks off your face, and playful hair that moves (perfection is boring!). The epitome of that is the above Julia Roberts look, so we asked Pizutti to give us a step-by-step rundown of how to create it.
"We all Love Julia Roberts, and you can actually get this clean look in seconds – perfect for those last-minute holiday parties. Pull your hair off your face loosely, and you will automatically look more in-control and polished."
1) Always start with a fresh, clean blow dry. By using a weightless primer like Pai-Shau Biphasic Infusion that doesn't contain oil, you guarantee a super-shiny, light-as-air blow dry that will never be weighted down or greasy after your work day.
2) Apply a few drops of Pai-Shau Biphasic Infusion to damp hair and section in three areas: left front, right front, and the back of your hair.
3) Take a deep side part even with the highest part of your middle outer brow. Blow out your bangs or side-sweep your long hair, and once dry, use a clip atop a tissue to secure it in place as the hair cools and sets. The tissue under the clip will stop you from getting a crease in your bang area.
4) Blow out the other side.
5) Using both hands, gather the sides and back with your thumbs out, then guide the hair back, staying low on the hairline until your thumbs meet.
6) Secure with a loose elastic and use the remaining hair to flip up into the elastic.
7) Apply one pump of Pai-Shau Style Soufflé into your hands. The soft-hold texture will make it easy to grab any loose flyaways and add a natural texture to your hair. Begin to spread the secured bun wider with your fingers and palms of your hands. Pai-Shau Style Soufflé will make this easier, and will help tame flyaways as you create the wider, textured shape.
8) Lastly, unclip from your bangs and pull a few tiny pieces out to create softness and more of an "un-done" look.
Photo Credit: Getty Images