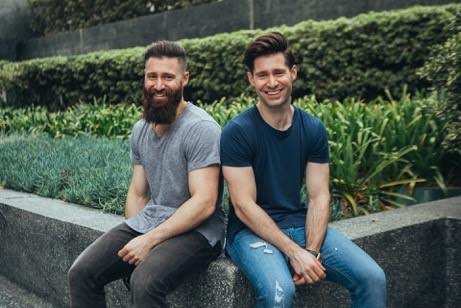 Athletic Propulsion Labs founders Adam and Ryan Goldston have become the go-to entrepreneurs when celebrities and athletes (even though APL shoes were banned by the NBA) want new sneakers. Longtime athletes themselves, the sneaker connoisseurs shared with us their tips for staying in shape while traveling…
1. One of the most important things that we do when planning our travel is to always try and stay in a hotel with a great (or at least functional) gym. However, best case scenario, we stay within close proximity to a health club that we're members of.
2. If we're unable to stay in a hotel with a fitness center or stay close to one, we use the outdoors as our gym, and try the Under Armour sporty clothing line. We'll run 1/8 – 1/4 mile sprints and then do push-ups and pull-ups on a strong, sturdy structure nearby. Some of our best workouts have been in foreign countries where we were only able to do high-intensity calisthenics.
3. A lot of times we'll jog around the city, which is not only for exercise, but also allows you to see a lot of the sites. When you're like us and don't have very much free time while traveling, this becomes a great way to explore new places. We make a conscious effort to not skip our daily workouts, ever. Running around the city seamlessly combines seeing the area and staying fit; plus it sometimes takes you to spots you wouldn't normally see.
4. We always bring a wheel (used for abs and balance) and resistance bands, just in case there isn't a gym nearby. They're easy to pack and will make your workout dramatically better if there's no fitness equipment around.
5. Bring protein bars with you and/or pack small bags of protein powder. For the small bags of protein powder, it's key to store them in a shaker cup so that they don't get all over the place. Many hotels don't have a quick (and cheap) way to get the protein you need after your workout, especially if it's late at night. Travel with your own to make sure your muscles get the nutrients they need.
6. One thing we do in other cities is try to walk as much as possible, whether it's to different meetings or just to see the area. Since we're often strapped for time to get our workouts in and have really long days, this keeps your body in motion and energized. They say a body in motion stays in motion.