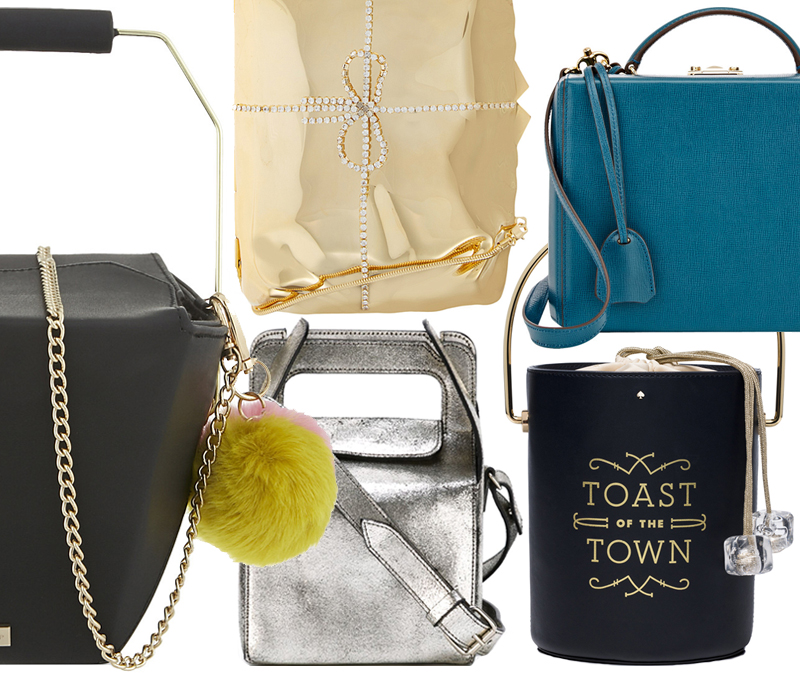 It's that time of year when we have feasting and drinking on the brain (much to our New Year's resolution-fueled January 1st selves' chagrin). Why not playfully put this on display with our accessories? When everything is lit up brightly enough to hail a spaceship, your usual boxy, black tote seems tired. Wire up with a tasty treat! And while these kitschy bags may seem frivolous, some are actually more practical than expected – making the holiday hangover just a little less painful.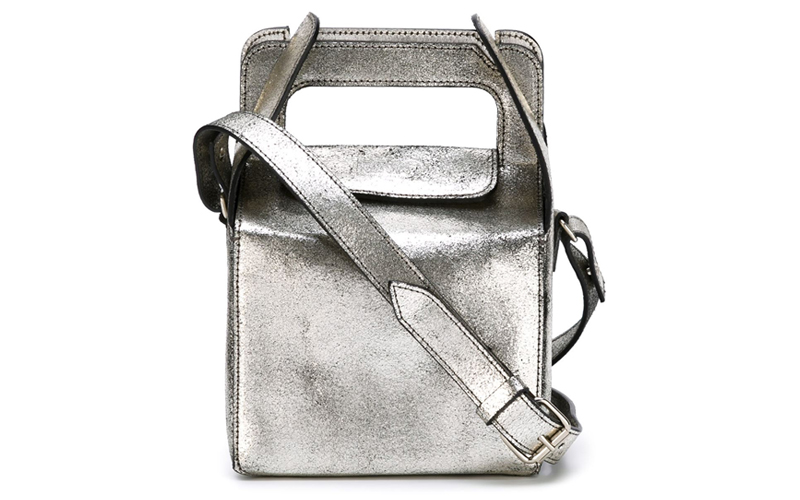 1. MM6 Maison Margiela Box-Shaped Shoulder Bag: Is this an unusual shape? Yes, but it steers clear of comical and in metallic gold is the perfect decoration for your winter attire. On Farfetch for $650.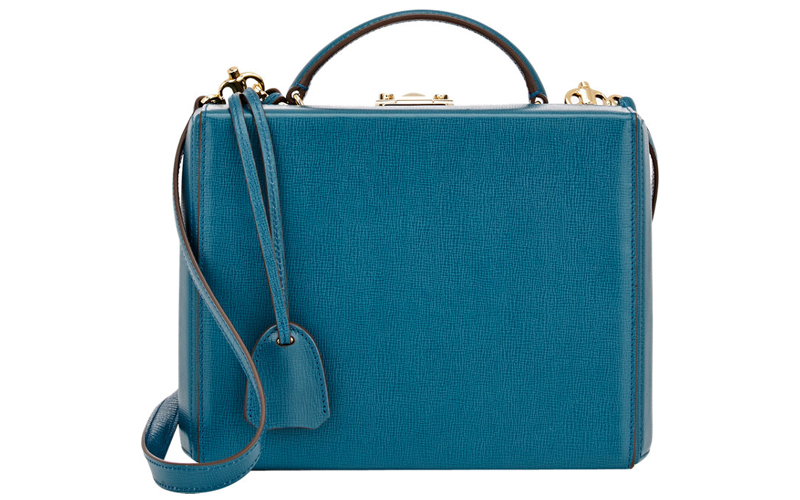 2. Mark Cross Grace Large Trunk Bag: I would be remiss to exclude the original trend-setter. I've been loving our pink and blue version; it's way more functional than you'd expect! At Barneys New York for $2,495.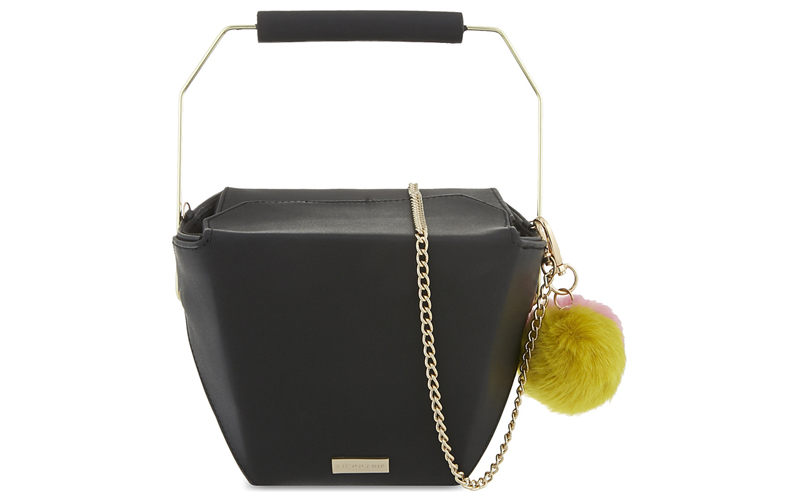 3. Skinny Dip Takeout Handbag: You know you can already think of at least five parties this would win rave reviews at! At a cool $41.50, that's some of the best-priced takeout money can buy. At Selfridges for $41.50.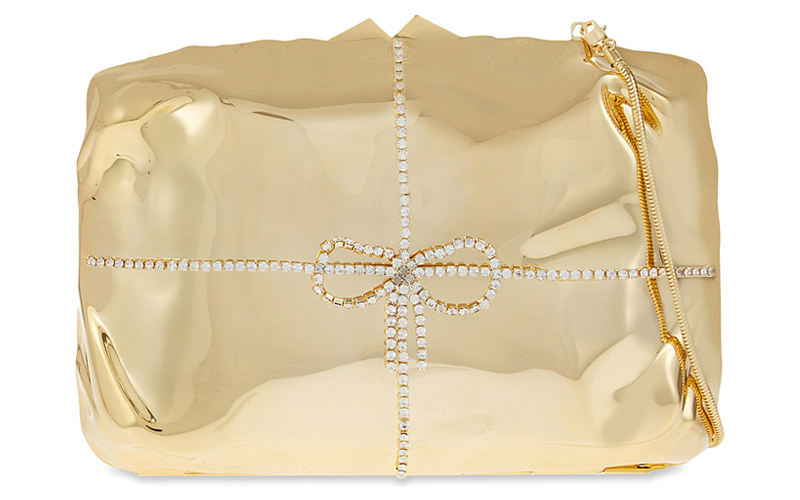 4. Benedetta Bruzziches Cabaret Metallic Diamante Ribbon Clutch: Doesn't this look like decadent chocolate is wrapped inside? Though I'd want a bag over candy any day, it's a surprisingly sweet treat when those worlds collide. At Selfridges for $950.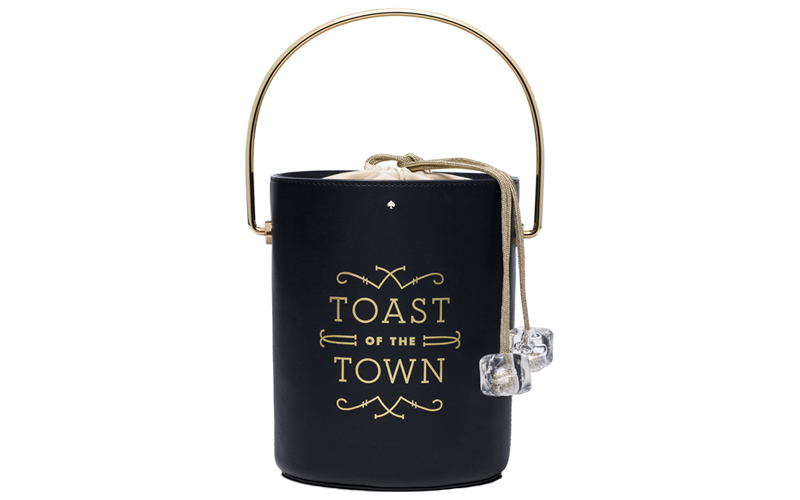 5. Kate Spade Champagne Bucket Bag: A cylinder bag is already novel, but as a champagne bucket, it becomes the life of the party. At Kate Spade New York for $298.