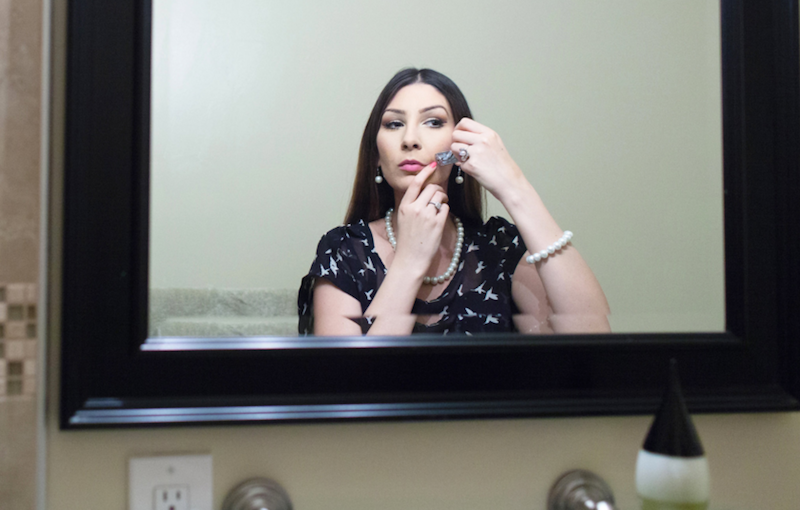 You know you're good friends with someone when she tells you she just finished shaving her face. That was the case a few weeks ago when I asked a friend what she was up to. I was taken aback. My friend is a little blonde, blue-eyed thing; what could she possibly have to shave?! "Lots of peach fuzz," she told me before insisting that, "shaving your face is all the rage…seriously, it's the thing to do." I laughed it off but soon after started doing some research, and it turns out that she was right. Shaving – and not just your "mustache" – has become increasingly popular among women. Before you go take out your Venus and start shaving away, however, there are some important things to keep in mind.
1. No, your hair won't grow back thicker and faster! That's a myth. This holds true for hair ANYWHERE. It may feel like it's thicker, but that is most likely just due to the blunt end that results when hair starts growing back. You're born with a specific hair texture and hormonal changes (especially related to pregnancy) aside, nothing is going to change it.
2. Shaving can actually be a great exfoliator! "Initially I did it because of the hair, but then I noticed that it was a great exfoliant and that my makeup went on a lot better," says celebrity facialist Kate Somerville.
3. Use a men's razor and, this should go without saying but just in case, never use the same razor that you're using for other parts of your body, or you'll risk possible bacteria-induced irritation and/or rashes from cross-contamination. Alternatively, use a a single-blade disposable razor like this.
4. Shave in the direction of your hair growth to help prevent potential ingrowns.
5. If the idea of at-home hair removal scares you, you can opt for a spa treatment called dermaplaning, which involves shaving the face with a scalpel-like instrument. It's done by facialists, dermatologists, and cosmetic surgeons. The main purpose is exfoliation, but hair removal is a welcome bonus!
Photo Credit: NYTimes