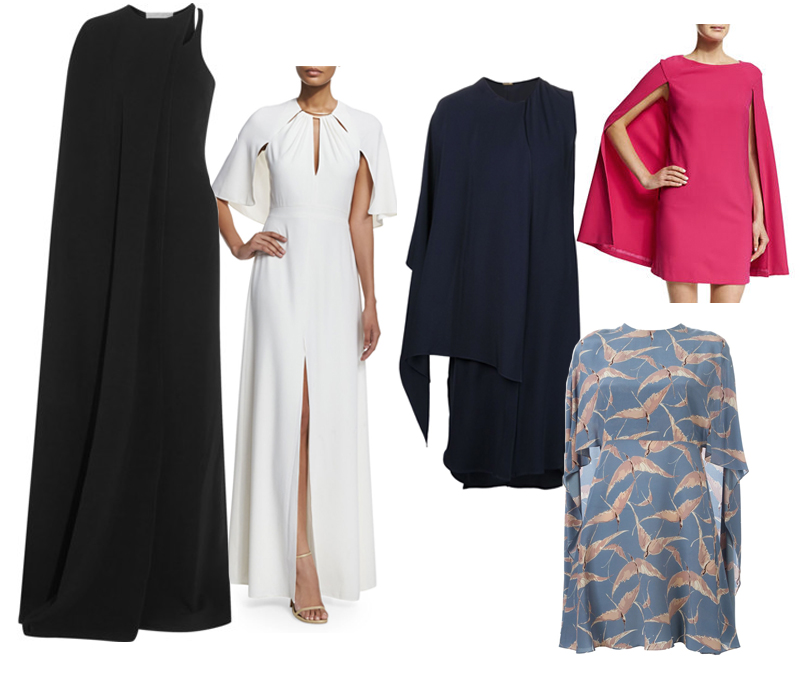 Can we all just agree that Jennifer Lopez was the best-dressed at the Globes? That dazzlingly bright marigold Giambattista Valli gown with the cape was everything. The caped-crusader trend definitely didn't start with the always-flawless star (remember Gwyneth Paltrow in Tom Ford at the 2012 Academy Awards?), but there's no doubt she'll be the one to mainstream it. Be prepared to see cape everything, starting now. Theses dresses prove the look can go from dramatic J. Lo to street-casual in a snap: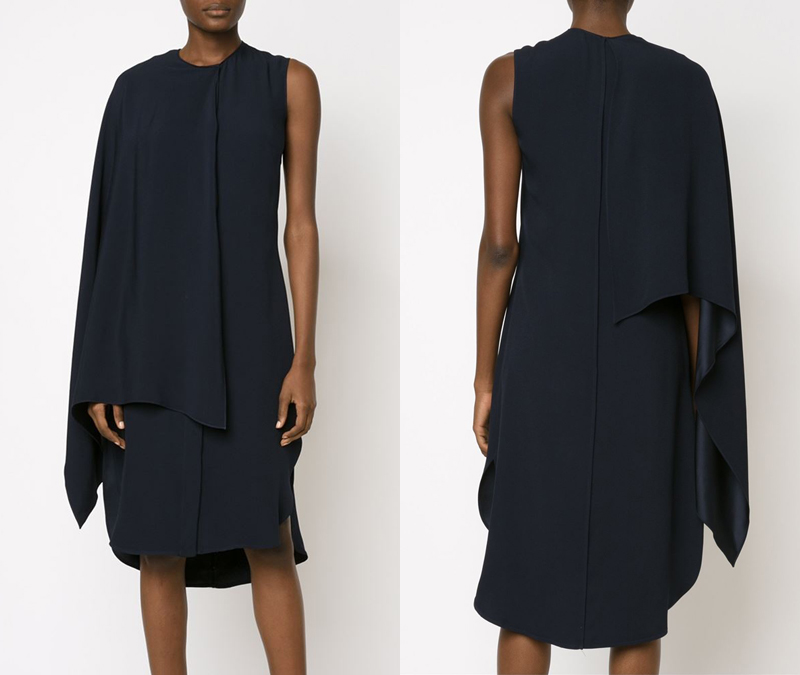 1. Adam Lippes Cape Sleeve Dress: Can't fully commit? This half-cape is actually more striking, thanks to its unabashed way with asymmetry. On Farfetch for $1,150.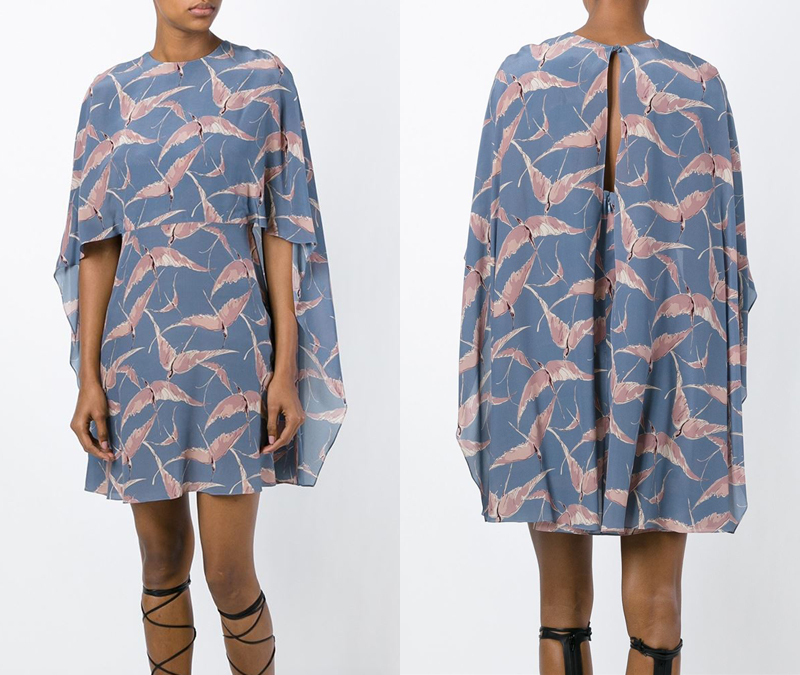 2. Valentino Bird Print Cape Dress: A soft, gorgeous print gives this a delicate feel – and only adds to the breeze-catching whimsy of the silhouette. On Farfetch for $2,990.
3. Stella McCartney Mirabella Cape-Effect Stretch-Crepe Gown: You can always count on Stella to do a trend justice, even to the point of elevation. This gown isn't just spectacular; it's totally red carpet-worthy. On NET-A-PORTER for $3,960.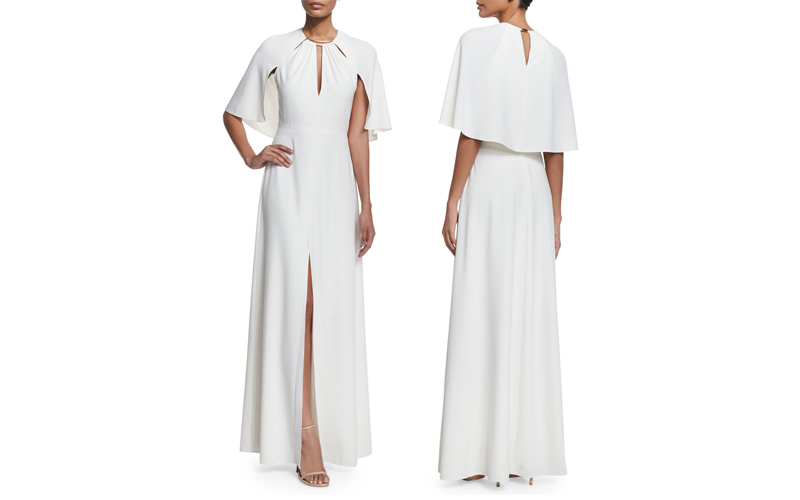 4. Halston Heritage Slit-Front Gown with Cape: Here it is already: A literal interpretation of Jennifer's look, minus the bold color – and the bold price tag. At Neiman Marcus for $525.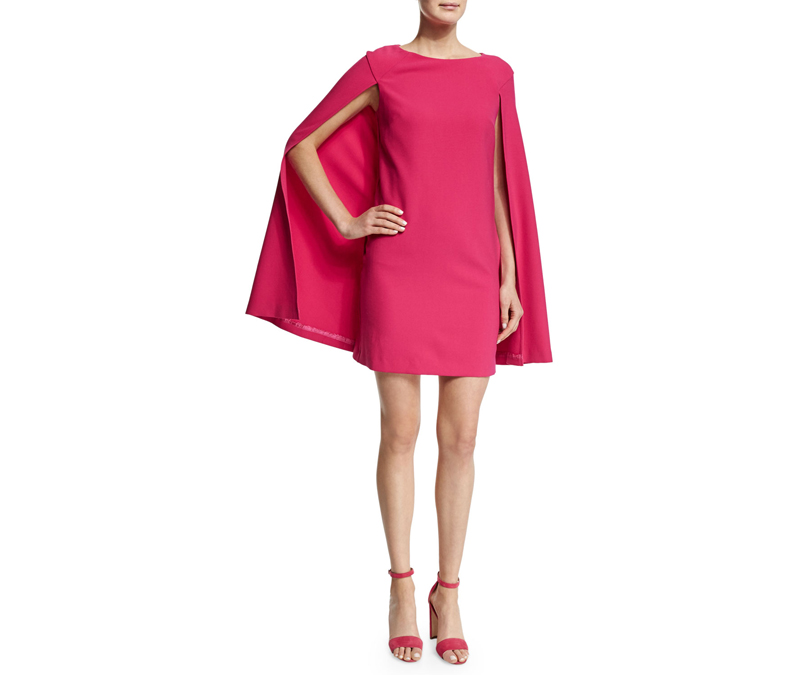 5. Trina Turk Cape-Style Shift Dress: Meet the accessible LBD of cape styles: It's easy to wear during the day for a girls' lunch or shower, and then you can dress it up for evening thrills. At Neiman Marcus for $398.