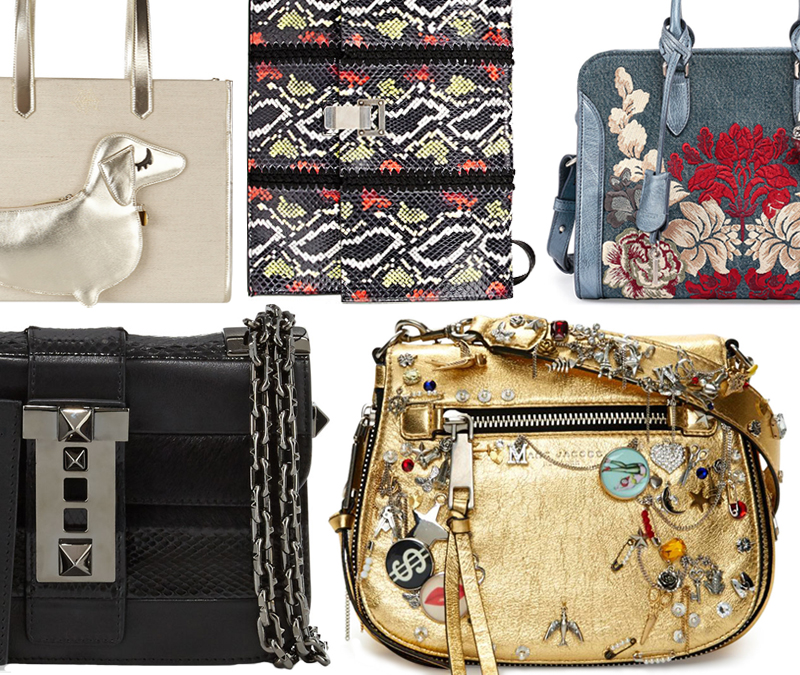 Let's start off the New Year right by taking a look at the trends that are going to take over the upcoming months. All things fun and fabulous are definitely in store. A feeling of exuberance and optimism can be seen everywhere, which makes me happy. I can already tell this is going to be a stellar year for fashion – and for life!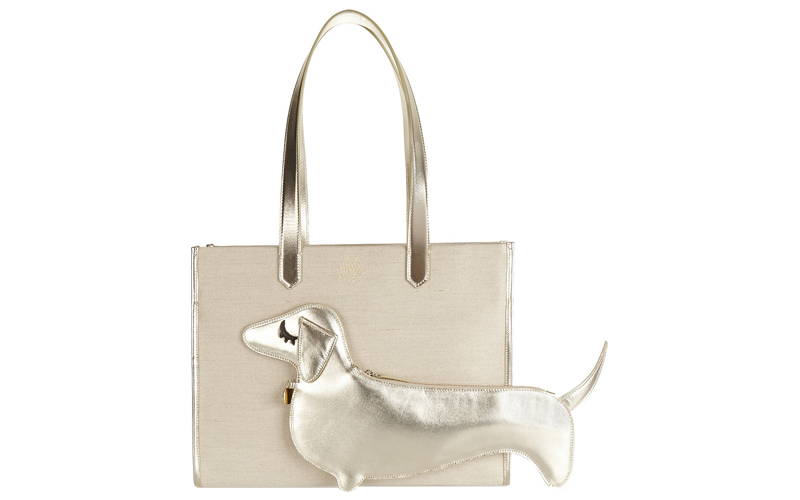 1. Charlotte Olympia Doggy Bag Metallic Leather-Trimmed Canvas Tote: A light, campy mood is nothing new for Charlotte Olympia, but this is noteworthy because the animal theme will be playing a big role this year. As in bags physically shaped like animals. This one is especially cute because the Dachshund actually doubles as a zipper pouch! On NET-A-PORTER for $895.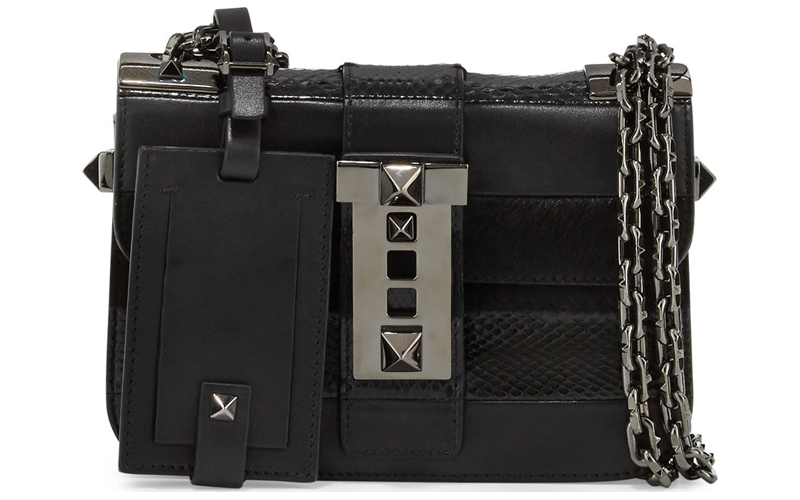 2. Valentino B-Rockstud Leather Shoulder Bag: This particularly boxy rectangular shape is the new basic silhouette. Another update? The chunky, in-your-face studs mark a newly modern revamp for Valentino. At Neiman Marcus for $3,895.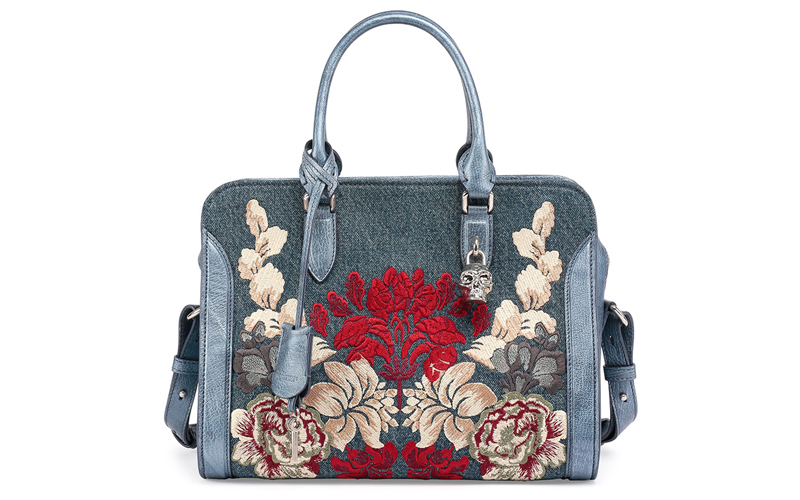 3. Alexander McQueen Padlock Small Denim Satchel Bag with Floral Embroidery: You'll be seeing a lot of embroidery this year, but this specific embroidery is extraordinarily gorgeous. Such delicacy on denim projects an old, vintage feel with a cool, refreshing take. It's so beautiful; I love this bag. At Neiman Marcus for $2,245.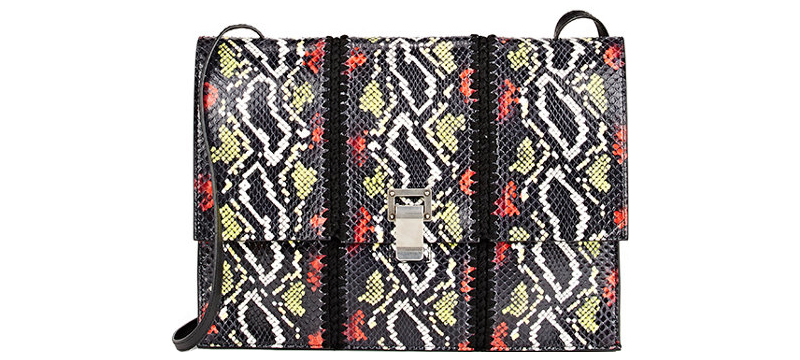 4. Proenza Schouler Large Lunch Bag: A hand-touched, ethnic vibe for the hipster is always on the scene, but now we will be seeing it become more mainstream. If the bags continue to look like this, count me in! At Barneys New York for $1,795.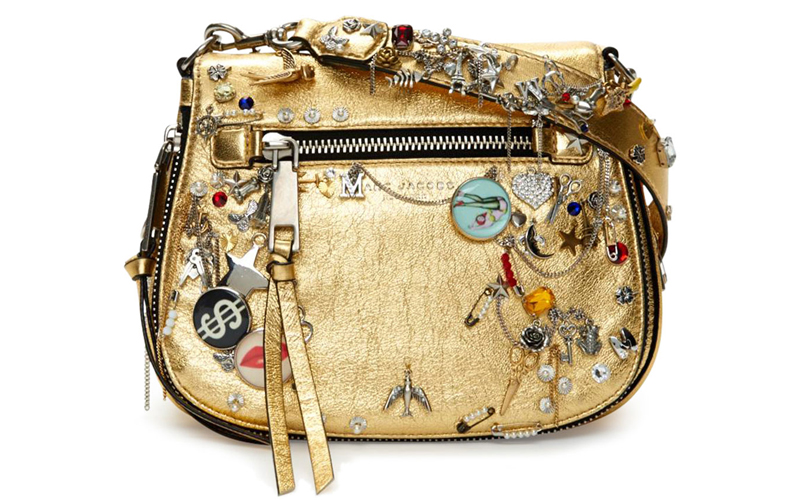 5. Marc Jacobs Gold Small Saddle Bag: The definitive new look translates to a plethora of charms, tchotchkes, and chains…Basically everything that's on this super-stimulating bag. Available for pre-order on Rail for $1,259.33.